President Joe Biden's "catch and release" policy for illegal immigrants coming across the U.S. southern border violates his constitutional duty, Texas Gov. Greg Abbott said Thursday after a federal court struck down the program.
"Yesterday, another federal court announced what Texans—and Americans—have known all along: President Biden's open border policies are, in the words of Judge Wetherell, 'akin to posting a flashing Come In We're Open sign on the southern border,'" Abbott, a Republican, said in a statement.
The federal government's program of releasing illegal immigrants into the United States rather than holding them until their cases are resolved violates federal law, U.S. District Judge T. Kent Wetherell, a Trump appointee, ruled on March 8.
"The evidence establishes that Defendants have effectively turned the Southwest Border into a meaningless line in the sand and little more than a speedbump for aliens flooding into the country," Wetherell said in the ruling.
Responding to the ruling, Abbott criticized Biden's Alternatives to Detention program, which has released more than 1 million illegal immigrants into the U.S. interior.
"President Biden's catch-and-release agenda, which violates his constitutional duty to enforce federal immigration laws, has catalyzed an unprecedented crisis of illegal immigration at our southern border and throughout our nation," Abbott said.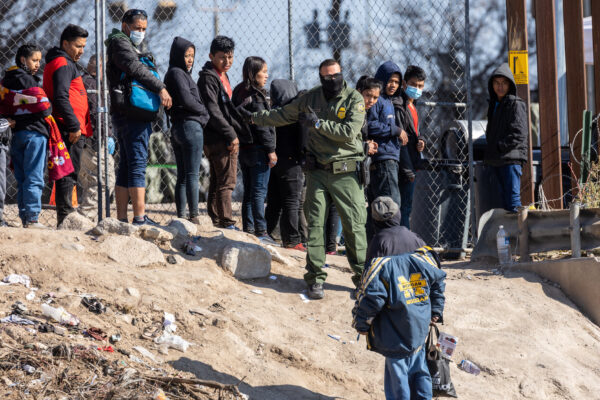 'Dereliction of Duty'
In a statement, the governor's office called on Biden to enforce existing immigration laws and "aggressively" prosecute illegal border crossings between ports of entry. Abbott's office also noted that Congress itself has mandated that certain illegal immigrants "shall" be detained.
In the new ruling, Wetherell said that the wording "shall be detained" in the Immigration and Nationality Act mandates the requirement that immigrants who arrive at the border without proper documents are subject to quick removal without a hearing or review.
Under Supreme Court precedent, immigration officials have "broad discretion" in carrying out immigration laws, but must adhere to laws established by Congress.
Abbott's office criticized what it called the Biden administration's "lawlessness" and the president's "dereliction of duty" to address what it called "record-breaking levels of illegal immigration."
"In 2023 alone, this surge of illegal immigration will saddle Texas taxpayers with an estimated financial burden of $13.3 billion," Abbott noted.
The cost incurred by each illegal immigrant to be borne by Texas taxpayers is over $4,400, the statement noted.
Nationally, the associated costs directly related to illegal immigrants run in the hundreds of millions every day, expected to cost U.S. taxpayers $150.7 billion in fiscal year 2023, according to a recent report by the Federation for American Immigration Reform.
"In total, the gross cost of illegal immigration now total $183 billion, up more than 35.7 percent since 2017. The cost incurred per illegal alien (including their U.S.-born children) has increased as well, now totaling $8,776 annually," the report states.
The report noted that costs associated with illegal immigrants include medical care, tuition, incarceration costs, and federal welfare. According to the report, only a fraction of the costs is recouped from taxes paid by illegal immigrants, roughly $31 billion.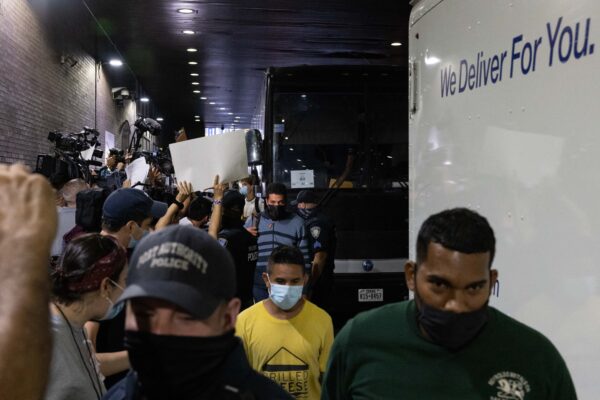 Ruling
Florida Attorney General Ashley Moody, a Republican, sued the government in 2021 over its catch-and-release policy, arguing it violated federal law.
Biden administration officials argued they had the discretion granted under Supreme Court precedent that gives immigration officials "broad discretion" in carrying out immigration laws.
But Wetherell noted the federal government is still required to adhere to laws established by Congress, specifically the Immigration and Nationality Act. Noting the "shall be detained" wording, the judge said the government's position "would render mandatory detention under" the law "meaningless."
Florida, which has been dealing with an illegal immigration crisis, was found to have standing to sue the Biden administration because the federal government's failure to hold immigrants as required by the law harms the state because "they cannot do anything to keep those aliens out of the state."
States are also harmed because they have to spend money to deal with the illegal immigrants, the ruling said.
Wetherell vacated the policy under the procedure act, remanding it back to the government for further work consistent with his order.
Moody said in a statement that the ruling affirmed that Biden has been "responsible for the border crisis and his unlawful immigration policies make this country less safe."
The Epoch Times contacted the Department of Homeland Security for comment.
Zachary Stieber contributed to this report.