It's about the children.
Black Minds Matter founder Denisha Allen calls school choice the civil rights issue of our time. And even though the few black Democrats that support school choice legislation are being targeted by their own party, they say they will continue to do so for the well-being of kids because it's not about their position or the party.
"So, for me as a black man, I feel as though I am doing a disservice to my community saying no (to school choice)," said Nebraska Democrat state Sen. Terrell McKinney during a panel discussion at the Black Minds Matter summit in Washington where educators gathered to promote school choice and education excellence on June 8. "Let's at least try something. It might work; it might not work, but at least try something else."
"I'[ve] got reelection next year. I will be getting killed for [supporting school choice], but at the end of the day, I can go to sleep at night knowing that it didn't matter that I was a Democrat," said McKinney. He feels lawmakers need to find a solution to the failing public schools, and states all need to try something different for the sake of children, especially black children, McKinney said.
Georgia State Rep. Mesha Manior said lawmakers in her state are not listening to their constituents about school choice, and she has even been attacked for supporting bills that would give black parents more school choice.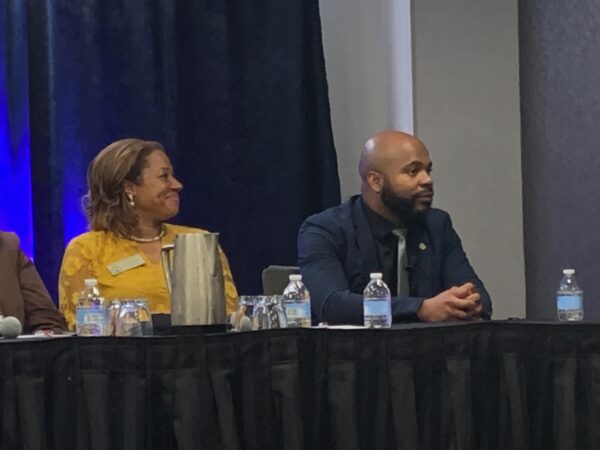 Manior was the only Democrat who voted for Senate Bill 233 earlier this year. The measure would have created $6,500 vouchers for students at schools performing in the bottom 25 percent of the state to help pay for private school tuition or homeschooling.
After which, Manior's Democrat Senate colleague, Josh McLaurin, offered $1,000 to anyone who would primary her in the 2024 election. Because of the pushback from Democrats, Mainor thinks it will be tough to get reelected.
Georgia has had charter and magnet schools as well as a tax credit scholarship program since 2008.
Ann Duplessis said she became a Senator to make a difference, not to necessarily get reelected, so she dissented from her party's view of school choice, even though she faced backlash for doing so.
"Most legislators [do not] go to the body thinking, how am I going to be impactful for the 'season' and make a difference," said American Federation for Children Board Member and former Louisiana state Senator Ann Duplessis during this year's Black Minds Matter summit.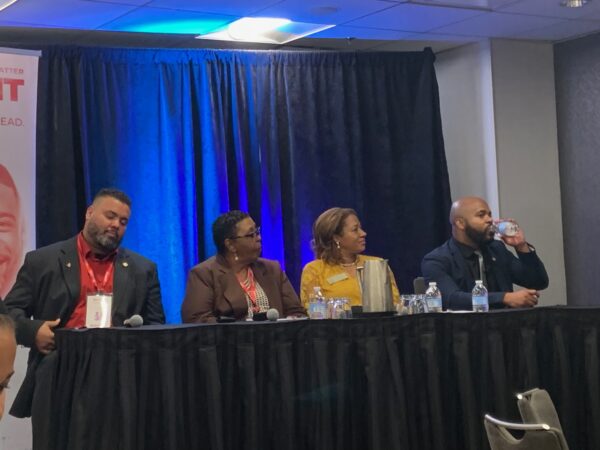 Reconsidering Allegiances
As a newly elected senator, Duplessis did not support school choice because of having been raised by a mother who was a public school teacher. She believed that public schools were the only option for black children to get a good education.
"You are not going to dismantle public schools," said Duplessis. "So, I had to go through an unlearning of what I was taught about public education and what that looks like and what it means and look at the reality of what was happening."
Meanwhile, McKinney said older black voters had criticized him for supporting school choice because they thought it would harm public education and the progress made by the 1954 Supreme Court decision in Brown v. Board of Education.
This historic decision prohibited racial segregation in public schools.
He responds to his community by pointing out the fact that since that Supreme Court ruling, the academic outcomes from public school data show that black students are not being educated.
"We can't just say let's stick to this because, historically, in the past, our predecessors fought for this change because so many people fought for this. Yes, I appreciate that [but] we have to face reality," he McKinney.
The reality is that according to the 2022 National Assessment for Educational Progress (NAEP), 4th- and 8th-grade report cards show that black students scored lowest in reading and math out of any other ethnic group.
While 85 percent of white 4th-grade students (pdf) were on grade level in mathematics, only 54 percent of their black peers were, primarily because scores from cities including Baltimore, Cleveland, Detroit, Milwaukee, and Philadelphia were averaged. In 8th grade (pdf), only 38 percent of black students were proficient in math, compared to 72 percent of white peers.
"Why are we stuck in this box?" asked McKinney. "Why can't we see that we have to change something? Why can't we be open to doing something different because it was obvious [that] our kids need other options."
McKinney was one of the 33 senators that voted to pass Nebraska's "Opportunity Scholarships Act," which was introduced in 2023 by a Republican senator.
The measure initially set aside $25 million a year in tax credits for people who donate to a "scholarship granting organization" that distributes scholarships to parochial and private schools. Depending on the demand for tax credits, that amount could rise to $100 million.
Two other Nebraska State Senators, Justin Wayne and Mike McDonnell, voted in favor of the bill and spoke in support.
Wayne said he was pro-school choice before joining the Nebraska Senate because he has served as a school board president and understood how public schools were not serving black students.
"I realized the ship was too big to turn and [that] we need some more nimble options," said Wayne. In addition, he did not want to be a hypocrite for having his own daughter in private school, he said.
"I know many of my colleagues send their kids to private school, [and] they're okay with it, [but] I just can't," said Wayne.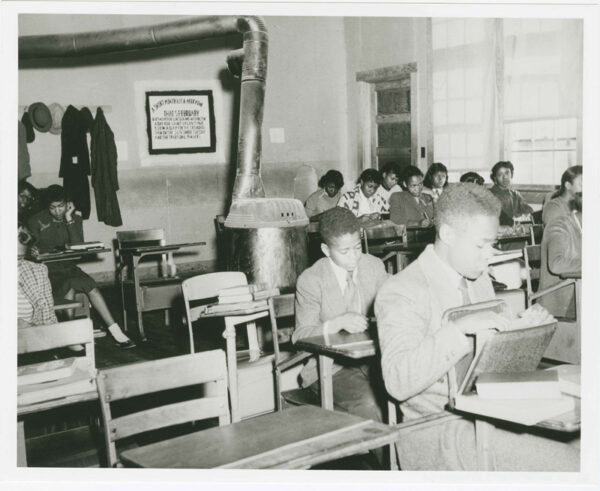 Making Deals
Wayne said although it's hard to get enough votes to pass bills on contentious issues, elected officials make deals all the time, agreements about supporting each other's legislation.
"Figure out where you can have conversations on those deals," said Wayne. He is willing to make such deals on issues that don't negatively impact his constituents.
"In order for me to get a bill passed, sometimes I would have to hold my nose and make a deal," "I'll support you on this If you can support me on my issue," said Duplessis.
It's Not Partisan
"Honestly, we need to take Republican and Democrat off the table and have a real conversation," said McKinney.
"I truly didn't understand all the rhetoric behind Democrat, Republican, Independent," said Duplessis. "I ran as a Democrat because that's what they told me I was."
She did not understand the partisanship in the legislature and how school choice was mainly supported by Republicans. Even now, she cannot understand why Democrats are so opposed to school choice even though public schools are failing black children, she said.
"Are you kidding," said Duplessis. "I was unapologetic about helping my colleagues feel ashamed [for not supporting school choice]."
Manior said she is a product of choice, and even though she lived in the most impoverished part of Georgia, she was able to go to a school in the wealthiest community.
"All children deserve choice," said Manior.