Body Found in Tennessee Confirmed as Missing Teacher Eliza Fletcher
Memphis police confirmed Tuesday that they found the remains of teacher Eliza "Liza" Fletcher, who was reportedly abducted last week
The police department wrote on Twitter that "the deceased victim that was located yesterday in the 1600 block of Victor [street] has been identified as 34-year-old Eliza Fletcher.
Other details about the incident were not provided.
The development comes after Cleotha Abston, a 38-year-old male, was charged in connection to Fletcher's kidnapping and with tampering with evidence. His DNA was found on a pair of sandals near her disappearance, police said.
Authorities wrote Tuesday that Abston will additional charges, including first-degree murder and first-degree murder in perpetration of kidnapping. Previously he was charged with aggravated kidnapping and evidence.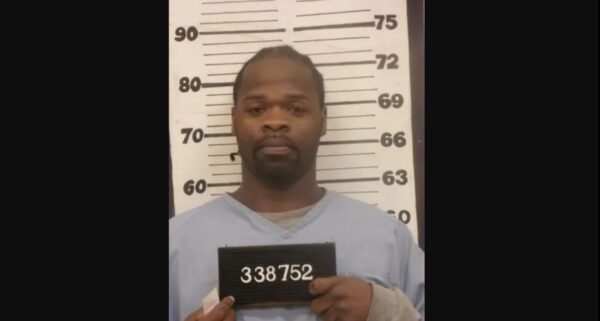 A second person was charged during the investigation, but it's not believed to be connected to the woman's abduction.
Mario Abston, 36, was charged with "Possession of a Controlled Substance w/ Intent to Manufacture & Sell Fentanyl, Possession of a Controlled Substance w/ Intent to Manufacture and Sell Heroin, & Convicted Felon in Possession of a Firearm During the Commission of a Dangerous Felony," police told local media.
The Memphis police, the Tennessee Bureau of Investigation, and the FBI have been involved in an extensive search for Fletcher, who was seen jogging at around 4:20 a.m. on Friday, Sept. 2. Police at the University of Memphis said that she was jogging near the campus when a man approached her and forced her into an SUV.
Fletcher, a mother of two, was described as 5-foot-6 and 137 pounds with brown hair and green eyes. She was seen wearing a pink running top and purple shorts.
Prior Incident
Prior to the arrest, Cleotha Abston was arrested and imprisoned for 24 years for abducting and robbing a lawyer in 2000. He was released from prison in 2020.
The lawyer, Kemper Durand, was able to escape Abston after a few hours.
"My feelings about being the victim of this crime, and the feelings of those around me, are that I was extremely lucky that I was able to escape from the custody of Cleotha Abston," Durand said in a statement years ago about the incident. "I had been taken from the trunk of my car, where he and his co-defendant had placed me for a number of hours, and made to drive to the Mapco station The purpose was that I was to use my ATM card to get cash for Cleotha Abston."
But he said that an armed Memphis Housing Authority guard came into the station, and if it wasn't for the guard, "It is quite likely that I would have been killed had I not escaped."