"If [lawmakers] change how they are dealing with these issues, they'll have to admit that they were wrong," said former Republican California State Sen. Melissa Melendez regarding why she thinks the state Legislature keeps passing laws that don't seem to work.
Bills are passed not because they can solve the state's issues, but because they fit into the ideology that politicians are pushing forward, according to Melendez.
"It is like a religion of sorts to say, 'This is our stance on public safety. This is our stance on crime and punishment, and we will not waver from that,'" she said in a recent interview on EpochTV's California Insider program.
Such didn't happen overnight, she said, giving examples of the state's decade-long effort in emptying prisons after the inmate population reached its peak in 2006, with over 165,000 people incarcerated due to the tough-on-crime laws passed in the 1990s.
Earlier this year, Gov. Gavin Newsom announced his plan to close five more prisons by 2027.
"They've been talking about this de-incarceration effort [even since I was in the Legislature], and they would like to close down prisons in the state of California," said Melendez, who served in the Assembly from 2012 to 2020 and the Senate from 2020 to 2022.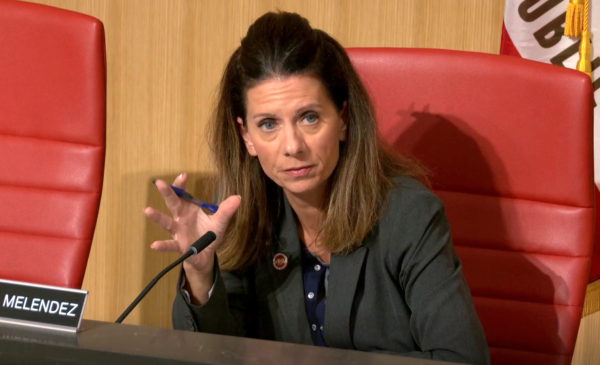 According to Melendez, there is a major shift in how lawmakers discuss the issue of fentanyl following its explosive growth in the country, but debates on how to deal with the drug still have a long way to go.
"They're acknowledging that … people are dying from [fentanyl], and this has become a real issue. But they can't really do anything about it because they've made this commitment that they're not going to put people behind bars," she said.
Besides letting inmates out, Newsom imposed a moratorium on executions in 2019—three years after voters rejected ending the death penalty in the 2016 general election. Voters also approved speeding up executions in a separate proposition the same year.
Other local leaders that stand by his decision include Los Angeles County District Attorney George Gascón, state Sen. Scott Wiener (D-San Francisco), and recalled San Francisco District Attorney Chesa Boudin.
Melendez said that policies are becoming less about people's voices and more about politicians' agendas.
"[The governor] put a moratorium on the death penalty, even though voters very clearly stated that they wanted that to stay in place," she said. "It was on the ballot. Voters made it clear how they felt."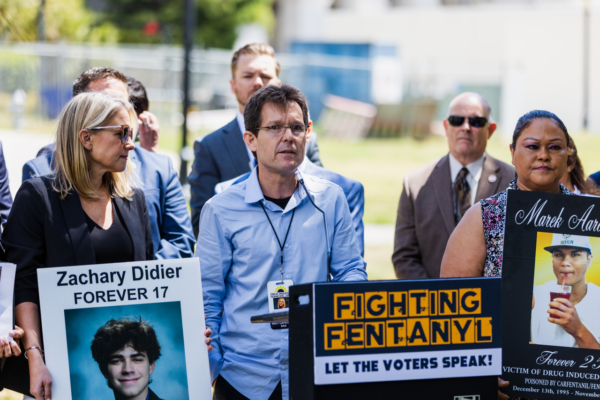 Changes Within a Decade
However, 10 years ago the Legislature operated much differently, Melendez said.
"I saw dramatic shifts from the time I started until the time I left," she said.
One such change, she said, is that the Legislature has become more divided, and lawmakers vote on bills based on their party affiliation instead of on what the bills do.
"In the beginning, legislators from both parties worked together … If we found an issue that we agreed on, we were able to work together," she said. "But now, there's very, very little interest in working across the aisle from the Democrat perspective."
She said that bills that would be killed during committee hearings 10 years ago now move forward because lawmakers agree to pass their colleagues' bills in exchange for getting their own passed.
"There's a bit of 'You scratch my back, I'll scratch yours,'" she said.
Additionally, she says today's bills are more extreme, like Senate Bill 107, which provides refuge to transgender children and their families if they come to California to receive gender-affirming care and others, she said, like energy or oil drilling-related bills.
"[Bills like that] would have never gotten to the Legislature [10 years ago]," she said. "It has become vastly more extreme and progressive."
California politicians, she says, see getting bills passed as a way to build their resume. But oftentimes, everyday residents are those who suffer the consequences if a bill has issues.
"That bill gets challenged in court … but the legislator that ran that bill, they're gone … because of term limits. So, they suffer no consequences," she said. "Meanwhile, the taxpayers are the ones who are paying for the lawsuit."
The consequences of some of these laws have contributed to people leaving the state and moving to places that offer them more safety and freedom, she said.
Over the past two years, more than 700,000 Californians have moved out of the state, according to data from the U.S. Census Bureau.
Some of the reasons for the exodus include rising crime, high living costs, education quality, and homelessness, as reported in EpochTV's "Leaving California" documentary.
"We lost a congressional seat because of it," Melendez said. "That many people were fed up with California that they said, 'I'm out of here.'"
Hope for the Future
Regarding how lawmakers need to change, she stressed that the first step should be putting the public first and letting people express their opinions and needs.
"It's really terrible how they've cut the public out," she said. "[A lawmaker's] job is to listen and contemplate what [others are] saying. Sometimes people aren't as kind but they're angry, so hear them out. You don't become king or queen when you get elected into office, which is how many of them act."
A politician's job is to listen to the people's needs and work for them, she said, whether it is reversing laws that no longer serve people's interests or finding solutions to fix the issues that the state faces.
"We're sent there not to take up spaces and do press conferences. You're supposed to actually work," she said.
As for the people, Melendez said that it is important for them to understand that many of the state's issues came from bad policies, and the best way to fundamentally make change is to rethink how one vote.
"The answer is that the people of California have to get fed up enough to say, 'Nope, we're going to do things differently,'" she said.