Carlsbad Unified Approves Controversial Ethnic Studies Course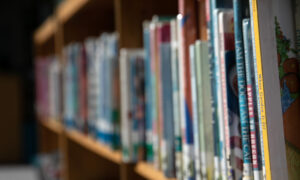 Carlsbad Unified School District board members unanimously approved a controversial ethnic studies course at one of its high school's Film Academy last week.
The course is part of Carlsbad High School—called Film Academy Ethnic Studies—and will focus on past representations of minorities in Hollywood films as well as "emerging voices" in the film industry.
The proposal to add it to the curriculum was originally made at the Feb. 15 board meeting. But it was not approved at that time because the course description included what the board deemed inflammatory language such as "institutional racism" and "white Eurocentric dominant culture."
The board instructed the staff to remove the controversial language and bring it back for consideration at the March 8 board meeting, where it was approved as amended.
Students at Carlsbad High will be able to enroll in the Film Academy in either their freshman, sophomore, or junior year. However, the newly-approved ethnic studies course will only be required for freshmen.
The course curriculum will be written at a future date after which it will be brought before the board for approval.
Under California law Assembly Bill 101, completion of an ethnic studies course will be required for high school students starting for the graduating class of 2030.
Carlsbad High's course will be based on the Ethnic Studies Model Curriculum that was adopted by the California State Board of Education in March 2021, which is intended to encourage understanding of the struggles and cooperation between different groups of people.
At the March 8 board meeting, members of the public expressed support and opposition to including the ethnic studies course in the district. Among those dissenting, a student said a critical race theory history class she took at a nearby school district taught her "America is bad, Christianity is the basis of racist white male patriarchs, and people of color are the only ones discriminated against."
"I never imagined that I could dislike any class so much," she added.
Among those supporting the curriculum, one member of the public spoke about the benefits of diversity, equity, and inclusion.
"I've noticed that there are assumptions that these initiatives only benefit one side when all the net benefits are non-partisan," he said.
After the comments period, Trustee Williamson said she had received concerns from community members that rather than promoting inclusivity the course could instead promote division.
She asked staff for confirmation that the class would not include "criticizing America using themes of dominant culture that was created by empires and based on white supremacy who oppressed non-white cultures."
Assistant Superintendent Rob Nye quelled these concerns by answering "No," and reiterated that the course would follow the guidelines listed in the course description which no longer include such themes.
"Students would be asked to examine and draw their own conclusions as it relates to historical events through the lens of film" and that controversial courses at the district are to be taught without bias or promoting any particular point of view, he said.