A caver trapped thousands of metres underground has said he's "up and alert but not healed on the inside" in a video message.
Mark Dickey, 40, began suffering gastrointestinal bleeding while on an exploration mission inside the 4,100ft (1,276m) deep Morca cave in southern Turkey last Saturday.
The US national fell ill close to the bottom of the crevice at 3,670ft (1,120m) and was later moved to a campsite at a 3,400ft (1,040m) depth.
More than 150 rescuers are on a mission to save him and after being delivered medical supplies, Mr Dickey has spoken publicly for the first time since the ordeal began.
In a video message released by the Turkish authorities, he can be seen dressed in a red puffer jacket and using a headlamp.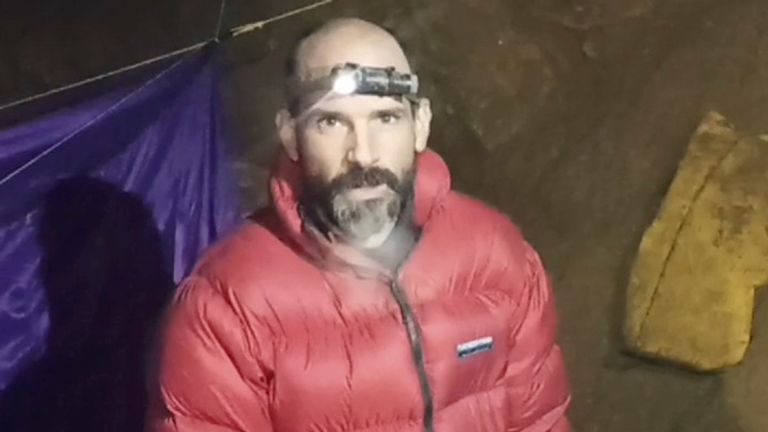 He said: "As you can see, I'm up, I'm alert, I'm talking. But I'm not healed on the inside yet, so I'm going to need a lot of help to get out of here."
Mr Dickey added that he was "very close to the edge" when the team reached him with vital supplies.
"The caving world is a really tight-knit group, and it's amazing to see how many people have responded on the surface," he said.
"The quick response of the Turkish government to get the medical supplies that I needed, in my opinion, saved my life."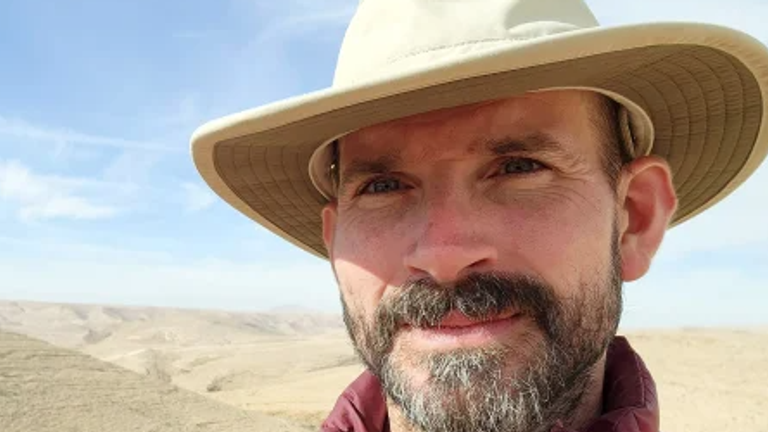 Mr Dickey's fiancée, fellow caver Jessica, has remained at his side in the cave.
Footage from the search operation showed rescuers setting up shelters inside the cave and speaking to Mr Dickey.
The cave has been divided into seven sections with various teams taking responsibility for each area.
The 40-year-old's condition is stable and his vital signs are normal, authorities have said. Three doctors will watch him as he slowly makes his way out to safety.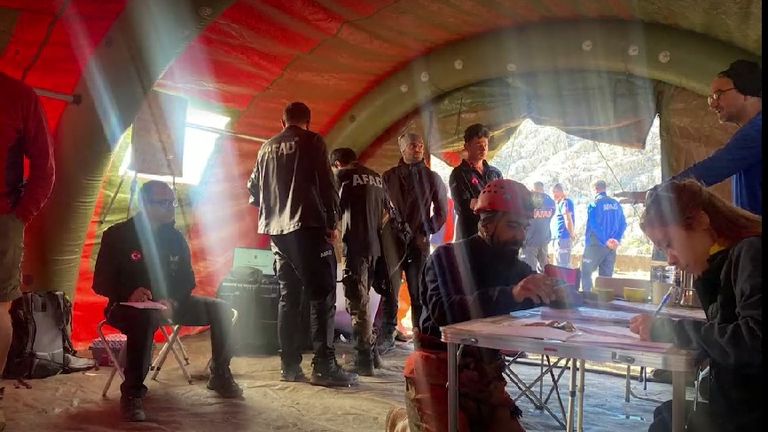 More world news:
Elon Musk admits scuppering Ukraine attack on Russia
Hurricane Lee strengthens to 'life-threatening' category
"The doctors are working to further improve the patient's health so that the difficult transport to the surface can begin soon without further complications," said rescue operation chief Recep Sal



Source link