Chicago Lawmaker and Her Chief of Staff Indicted on Federal Bribery Charges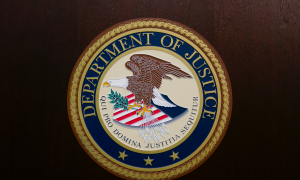 A federal grand jury indicted Chicago Alderman Carrie Austin (D) and her chief of staff on bribery charges on July 1 for allegedly scheming to get home improvements from contractors who were looking to receive the city's help for a residential building project in Austin's ward.
Austin, 72, a five-term Chicago alderman, was charged with bribery and making false statements to the FBI. Her chief of staff, Chester Wilson, was charged with bribery and theft of government funds.
The approval of a local alderman is crucial for development projects in Chicago. A construction company sought to build a $49.6 million residential property in Austin's ward starting in 2014, according to the indictment (pdf). Under a deal with the city, the builder was responsible for a number of infrastructure improvements, including new interior streets, street lighting and landscaping. In return, the city committed $10 million in tax increment financing for the project, according to the indictment.
The prosecutors allege that Austin and Wilson began to receive benefits from the construction company in 2016 which included home improvements, furniture and appliances for Austin's single-family home as well as home improvement materials and services for Wilson's rental properties. In turn, Austin and Wilson authorized the spending of taxpayer money on the development project, according to the indictment. Austin had also coordinated with the construction company in 2017 and 2018 to seek the release of the tax increment financing and other funds, the indictment alleges.
The contractor in June 2017 paid $5,250 to cover a portion of the cost of kitchen cabinets for Austin's home. The next month, Austin accepted to contractor's offer to pay for two "brand new" and "expensive" sump pumps and to have the contractor's family member buy and install a new dehumidifier, according to the court papers. In October 2017, the contractor said he would pay for part of a new HVAC system for Wilson's property because, "you help me a lot, and I'll help you," the indictment states.
Wilson is also accused of stealing government funds for allegedly buying a food stamp cart from a recipient at a cost below the face value of the card, according to the indictment.
Austin served as a delegate to the 2012 Democratic National Convention and as a Democratic presidential elector for the 2020 general election.
In 2019, she admitted and refused to apologize for hiring her family members as interns for one of her committees. On the same day, Chicago Mayor-elect Lori Lightfoot (D) announced that she would be replacing Austin as the chair of the City Council's budget committee.