Ciattarelli Conceded New Jersey Gubernatorial Race to Incumbent Governor
New Jersey's Republican gubernatorial candidate Jack Ciattarelli conceded on Friday after the election results showed that he lost the race to incumbent Democrat Phil Murphy.
"Our work is not done," Ciattarelli said at the press conference on Friday in Raritan, New Jersey–Ciattarelli's hometown.
When asked by a reporter about his future plans, Ciattarelli, a former New Jersey assemblyman, said that he plans to run for a New Jersey governor in four years.
"That is exactly my plan. I will run. … I want the governor to be successful in addressing the issues that are most important in Jersey. But I just have this feeling that there's gonna be a lot of fixing to do come four years from now."
Ciattarelli's team evaluated vote tallies daily and late Thursday was the first time when it turned out that based on vote counts to date that he could not win the election, Ciattarelli explained his decision to concede. His team would continue to closely monitor the vote counts, he added.
"I called Governor Murphy earlier today and congratulated him on his reelection and wished him well in serving people of New Jersey," Ciattarelli said.
As of Thursday, Murphy won by nearly 74,000 votes, stated NJ.com, citing The Associated Press. Murphy received 51 percent of the votes while Ciattarelli got 48 percent, according to NJ.com.
"Enough votes have been counted. There does not appear to be a path to victory or the basis for a recount. Nor do we know of any systemic or widespread fraud. So no, I see no proof that this election was stolen," the Republican challenger explained.
After Ciattarelli's concession, Murphy congratulated Ciattarelli "and his family for a spirited campaign and their commitment to public service," according to a statement from his campaign.
"This election was not simply a choice of candidates, but of direction, and the people of New Jersey have chosen to keep moving forward," Murphy said in the statement.
"Our path forward won't be easy as we continue to beat back this pandemic," he added.
Ciattarelli said about the election: "I do not see the results of this election as a failure. On the contrary, I'm proud of what our campaign accomplished, proud of how we help reinvigorate the Republican Party and mobilize new people who've never been involved before."
New Jersey's Issues
Since January 2020 when Ciattarelli declared to run for a New Jersey governor he traveled on his campaign throughout New Jersey "engaging with New Jerseyans of every race, color, creed, and religion, listening and discussing their concerns."
Among the common issues that concern and frustrate New Jerseayans and need to be fixed are the highest in nation proper taxes, "the country's worst in the nation business climate, especially for small business, a bloated and inefficient state government that's been corrupted by special interests," said Ciattarelli, who campaigned under the banner "Let's Fix New Jersey."
"Communities: people want them safe and secure by supporting our local and state police. And they want their public school curriculum to get back to basics and teaching critical life skills, providing vocational training, and never ever seeking to assume the role of parent," the Republican challenger continued.
He also expressed his concern that votes are still being counted 10 days past the election which could be a problem for every close election to come. To improve vote counting, he proposed that the state legislature partners with the County Clerk's Association and the election board to standardize election reporting.
The result of the New Jersey election which also included state senate and assembly races were the greatest for the Republicans in 30 years, Ciattarelli noted, adding that Republicans defeated two Democrat incumbents in the state Senate and flipped six state assembly seats.
Ciattarelli said that he believes that the Republican Party needs to do a better job getting more Republicans to vote by mail.
Tallying votes in New Jersey took longer than expected as the state implemented this year new technology to support the election, including new voting machines. For example, in Paterson, election officials could not count ballots because they accidentally locked the machines, according to the New Jersey Herald.
In Newark and some other New Jersey cities, poll workers in 56 districts did not count votes due to "poll worker error," reported the New Jersey Herald. A judge's order was needed to reinstate their access to the machines.
Gubernatorial Candidates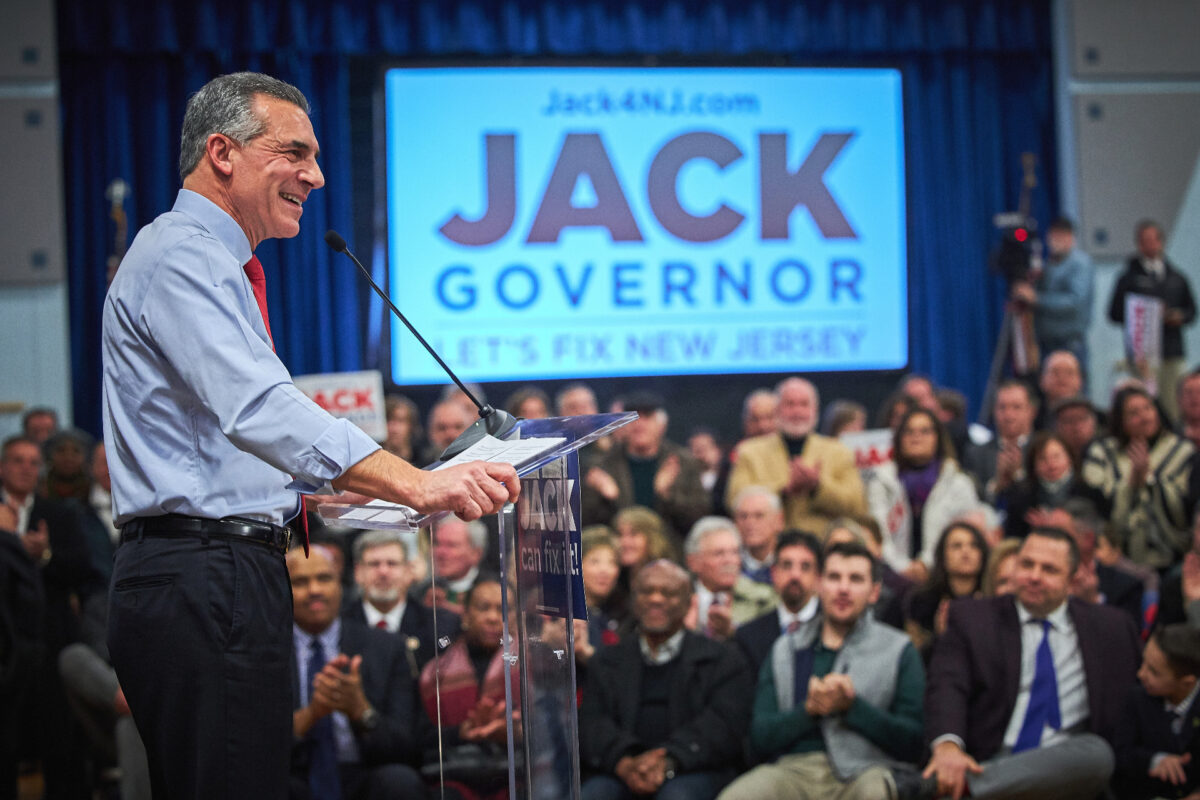 Ciattarelli is a certified public accountant, a two-time small-business owner, and a lifelong resident of New Jersey.
When campaigning, he told New Jerseyans that, as a governor, he would address the state's most pressing issues, such as the highest property taxes in the nation, state government overspending, insufficient support for local and state police, and reforming public school curriculum. Ciattarelli also promised to foster business growth and create more jobs in the state.
Ciattarelli said he grew up in Raritan where his grandparents who immigrated to the United States about 100 years ago used to live.
His parents "who had but one high school diploma between them" raised their four children while working full-time jobs and taking care of the restaurant they owned, Ciattarelli said adding that he and his wife also started a family in Raritan and have been living there.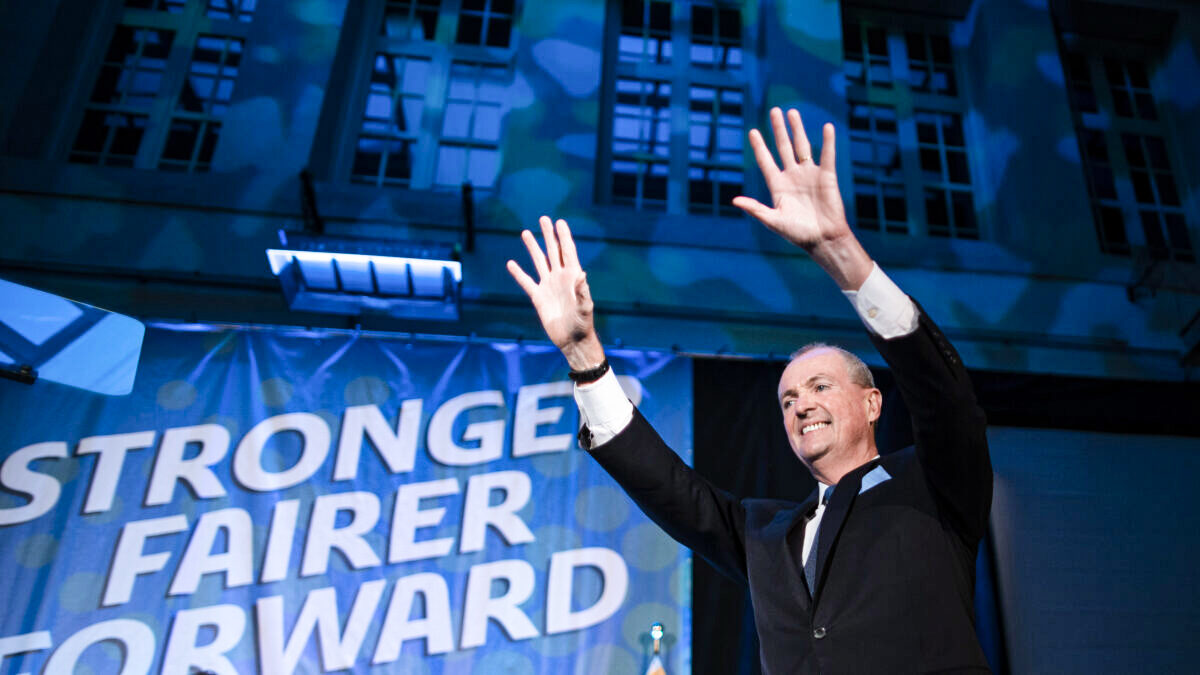 Murphy has held leadership roles at Goldman Sachs's offices in Germany and Hong Kong for more than 20 years and served as an ambassador to Germany during the Obama administration. He was also a finance chair for the Democratic National Committee.
He campaigned on a range of policies implemented during his tenure as governor, such as tax fairness for middle-class families, minimum wage at $15 an hour, more affordable public education, more child care, Democrat-backed green policies, and legalizing marijuana. His campaign's slogan was: "It's about how we move forward."
Murphy was endorsed by President Joe Biden and Vice President Kamala Harris for reelection, and former President Barack Obama and Sen. Bernie Sanders (I-Vt.) stumped for Murphy at his campaign rallies.
The incumbent governor is the first Democrat to win reelection in New Jersey since Brendan Byrne in 1977.
He won his first term in 2017 with 56 percent of the vote, beating Republican then-Lt. Gov. Kim Guadagno who received 42 percent of the vote.