City Council Candidate Joe Stapleton Wants to 'Keep Newport, Newport'
"Keep Newport, Newport."
This is Joe Stapleton's vision of Newport Beach and his mantra while campaigning to win a seat on its City Council in the Nov. 8 election.
The 37-year-old Newport Beach resident, businessman, and community activist announced his candidacy last October to replace terming out Councilwoman Diane Dixon, representing the city's District 1—which encompasses the Balboa Peninsula and ocean-facing West Newport Beach.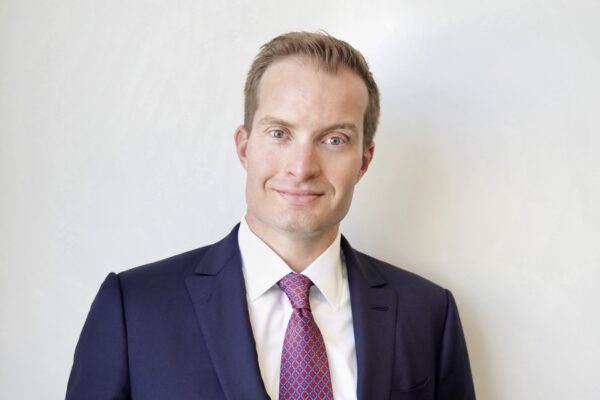 "My whole point is keeping Newport, Newport," Stapleton told The Epoch Times. "There're so many things you have to know about the fabric of a community like Newport Beach."
Stapleton is president and co-founder of Spinnaker Investment Group, a financial management and investment company, and chairman of the Newport Beach Foundation, which holds the goal of raising civic awareness among young professionals.
He additionally serves on the city's Finance Committee and is a past city Harbor Commissioner.
Campaign finance disclosure documents show he has raised just over $280,000 from July 1, 2021, through Sept. 1, 2022.
Running against him is Tom Miller, a 59-year-old business entrepreneur.
Vision for the Future
Stapleton said one of his key goals if elected is to reduce homelessness in the city. He said police are currently stretched thin from ensuring general public safety citywide because they are always on the street dealing with homeless issues.
"I think you want to get our cops out of being social service workers, like social workers, and we want to get the right people that can help with mental health and start addressing that," he said.
He also said he is concerned property crimes in the city are getting worse due to more criminals being released onto the streets and the bar for defining crimes has been made higher.
Moreover, he said local governments should be able to make their own decisions on building housing and infrastructure, instead of the state mandating such terms.
"I'm tired of Sacramento dictating what happens in our local cities. There's no reason for Sacramento to come down to Newport Beach and tell us how we have to build, where we have to go, and what we have to do," he said.
He additionally has pledged to preserve more public spaces—like parks and beaches—balancing government spending and taxes, and managing airport and urban traffic.
Life Story
Stapleton moved to Newport Beach in 2006 after graduating from the University of Arizona. In 2014, he ran for the city council, but withdrew six months before the election and endorsed his opponent Diane Dixon, allowing him time to get married and start his business.
In 2017, he helped grow the Newport Beach Foundation and currently serves as its chairman.
He and other board members created what's known as the Distinguished Citizen Program, which educates younger foundation members on the inner workings of the city.
"I bring in the city manager, the police chief, the fire chief, the librarian, the Parks Commission, the superintendent at the Newport Mesa, and the mayors, … educating these [young members] on what's going on behind the scenes in a city."
In 2020, he was named Newport Beach's citizen of the year by the Chamber of Commerce. He is the youngest person—then 35—to ever receive that honor.
"It's just remarkable and something I'm really proud of. It was also a testament that I was on the right track, that the community involvement that I had was, was, at least validation that I was doing the right things in the city," he said.
Free Time
In his free time, Stapleton said he enjoys traveling.
"I've been to all 50 states on a Harley. If I can get on my motorcycle and go travel the country, that's what I love to do," he said. "I've also been to 25 countries. I love to go outside and explore."
He additionally said he enjoys cycling and swimming.
"I like being in the water," he said smiling.
When asked what he thinks it will take to propel him to victory, he said his endorsements are key, especially from the police and fire department associations and the Orange County Republican Party.
"Newport Beach has given me my business. It has given me my friends, has given me my family. It has given me everything," he said. "And I'm really looking forward to the opportunity to continue serving the city in a capacity where I can have a long-term effect on the city."