NFL star Damar Hamlin has thanked fans for their support after he suffered a dramatic cardiac arrest mid-game.
Hamlin's heart had to be re-started twice after he suddenly fell to the ground and went into cardiac arrest during a game last Monday night against the Cincinnati Bengals.
Medical staff rushed on to the field and gave the Buffalo Bills player CPR for about 10 minutes before he was taken from the stadium in an ambulance as stunned players and spectators – including his parents – looked on in silence.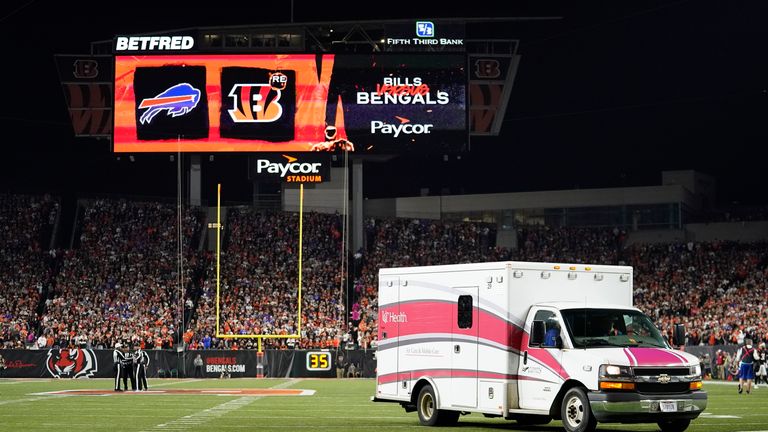 After being described as "critical" for days in hospital, he began communicating by writing, then slowly started to speak.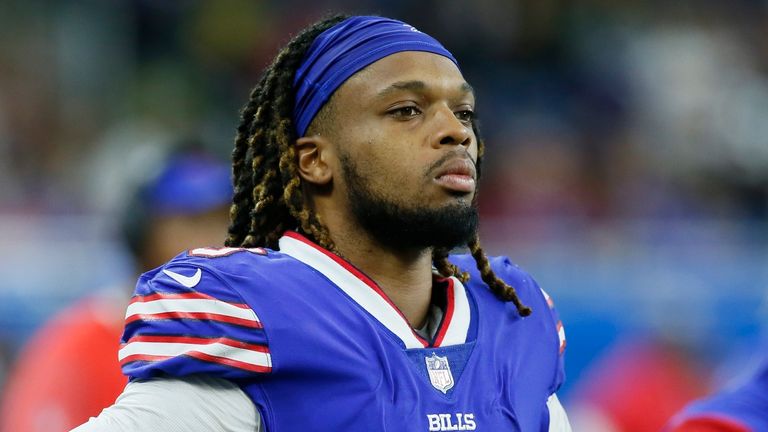 Fans have gathered outside the medical centre in Cincinnati and thousands of messages of support were sent from both the NFL playing community and the wider world.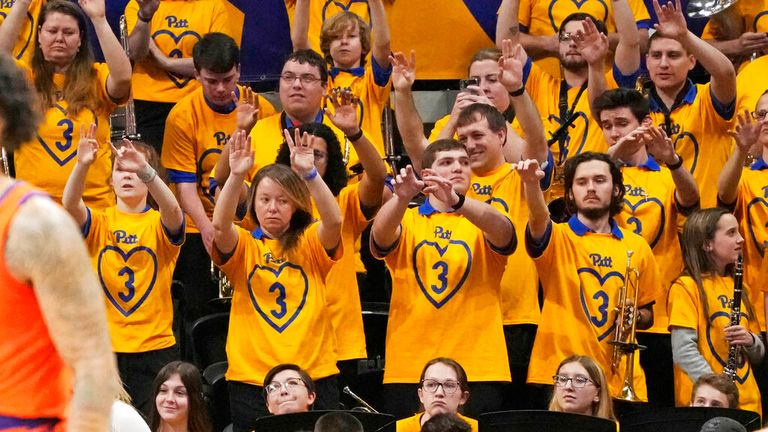 On Saturday, the 24-year-old took to social media to express his gratitude.
In a tweet, he thanked "everyone who reached out and prayed" saying it would make him stronger for the road to recovery".
Doctors at the University of Cincinnati Medical Center described Hamlin's neurological function as "excellent" on Saturday and said the player continues to breathe on his own but remains in critical condition.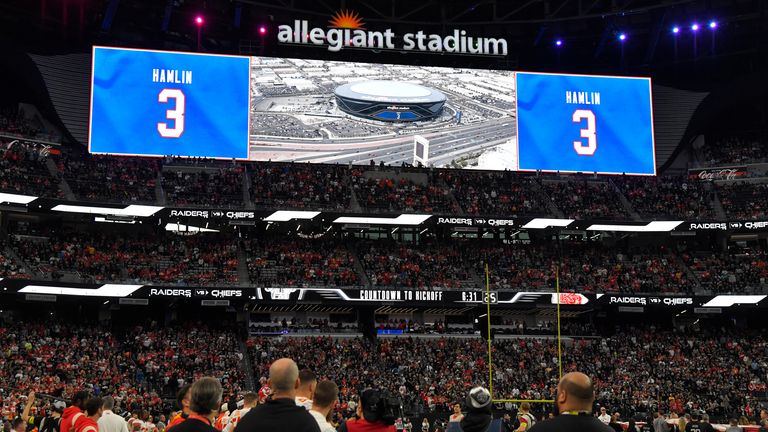 Just 24 hours earlier, he had taken the first major step forward in his recovery when he was taken off a ventilator and spoke briefly.
The Bills are planning to pay tribute to Hamlin and the first-responders and medical staff who treated him at their season closer on Sunday against the New England Patriots.
Read more:
'Very rare – the perfect storm': Cardiologist on what may have been behind Hamlin's collapse
On Saturday, the Steelers NFL team also paid tribute to the player, who is from the Pittsburgh area, by delivering toys, books and teaching supplies to a children's daycare centre, where the player hosts an annual toy drive.
Fans, players and team owners have also made donations to Hamlin's Chasing M's Foundation, which has raised just more than $8.2m (£7.7m) by Saturday afternoon.