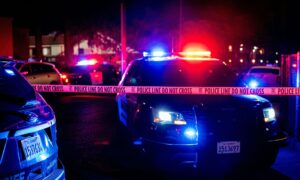 MONTEREY PARK, Calif.—A business in Monterey Park was the scene of a mass shooting that left some people dead and others wounded, authorities said Jan. 22.
The number of people killed and wounded has not been confirmed but sheriff's homicide detectives have been ordered to the scene.
The shooting occurred about 10:20 p.m. Saturday at a business in the 100 block of West Garvey Avenue, sheriff's Deputy M. McClendon told City News Service.
It occurred about an hour after a Lunar New Year festival in the area had ended.
"It is an isolated incident," she said. No suspect information was available.