Defense Says FBI Plants Pushed Alleged Whitmer Kidnappers to Commit Crime
As the second trial of two men charged with plotting to kidnap Michigan's Governor Gretchen Whitmer in 2020 enters week two, prosecutors presented audio and text evidence supporting their case.
Defendant Adam Fox, 38, of Wyoming, Mich., was secretly recorded expressing glee, as he and his acquaintance—now turned FBI informant, Dan Chappel—cased the premises and surrounding area of Democrat Whitmer's lakeside summer home.
Fox and Chappel, a 35-year-old U.S. Army veteran, allegedly drove by the residence several times, drove into nearby Elk Rapids to check out the local police station, and visited the now infamous boat launch where Whitmer's husband dropped his wife's name in an effort to get the staff to put his craft into the water during the height of the COVID-19 lockdown—a time when such activity was prohibited.
The boat launch incident sparked the widespread use around Michigan of the slogan, "Rules for thee but not for me," a pejorative phrase that has hounded Whitmer ever since and has fueled public indignation.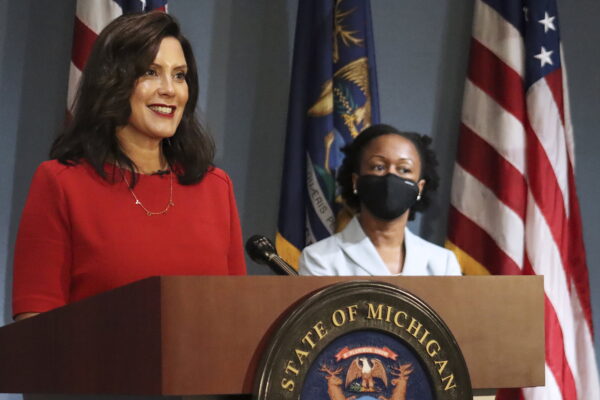 The other defendant in the case is Barry Croft Jr., 38, of Delaware.
Fox and Croft were tried for the first time in April 2022, a proceeding that resulted in the jury being unable to reach a verdict.
Two other men, Brandon Caserta, 34, of Canton, Mich., and Daniel Harris, 24, of Lake Orion, Mich., were acquitted at that time of all charges.
Before the first trial, two other men, Ty Garbin and Kaleb Franks pleaded guilty.
A statement released at the time by Whitmer's office said of the plot to kidnap the governor and the first trial's outcome: "[It is] the result of violent, divisive rhetoric that is all too common across our country.
"There must be accountability and consequences for those who commit heinous crimes. Without accountability, extremists will be emboldened.
"[We] are living through the normalization of political violence."
Whitmer herself came under criticism for marching in a 2020 Black Lives Matter protest during a time when large gatherings were forbidden by her lockdown orders.
Harris, a veteran who was honorably discharged from the Marine Corps, testified at the spring trial that Chappel was the leader of the scheme.
Defense attorneys have alleged that Chappel was paid between $50,000 and $60,000 for his efforts as an informant—an amount Chappel disputes as too high.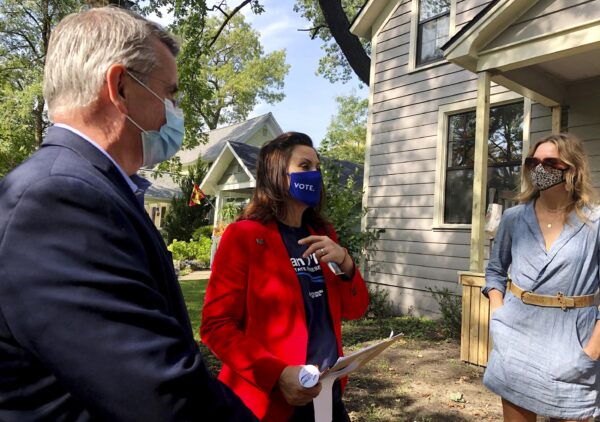 On Aug. 15, Chappel testified that it was Fox who was the main instigator.
Chappel said he went to authorities after he came to believe that members of the militia group that he and Fox belonged to were discussing violence against law enforcement.
During opening statements on Aug. 9, prosecutors sought to establish that the plot to kidnap Whitmer was not just big talk, but very real intentions.
Defense attorneys opened with the assertion that talking is not a crime. They said that after months of surveillance with nothing happening, the authorities sought to spur the group to action through the use of FBI plants.
In past public statements, Whitmer has blamed former president Donald Trump, a Republican, for encouraging political violence through his criticizing and deriding her COVID-19 lockdown policies.
The trial resumes Aug. 16 at the federal courthouse in Grand Rapids, Michigan.