Democrat Polling Firms Admit 'Major Errors' in 2020 Election Polls
A group of top Democratic Party pollsters released a public statement Tuesday acknowledging "major errors" in their 2020 polling, while venturing several theories they believe may account for the blunders.
"In 2020, our industry saw major errors and failed to live up to our own expectations," said the statement by ALG Research, Garin-Hart-Yang Research Group, GBAO Strategies, Global Strategy Group, and Normington Petts.
Most preelection polls ahead of the November election overstated then-presidential candidate Joe Biden's lead over then-President Donald Trump, and in some states incorrectly predicted that Biden would win or that the race would be close. This sparked critical post-election media commentary, with some asserting that "polling seems to be irrevocably broken," while others argued that "the polling industry is a wreck, and should be blown up."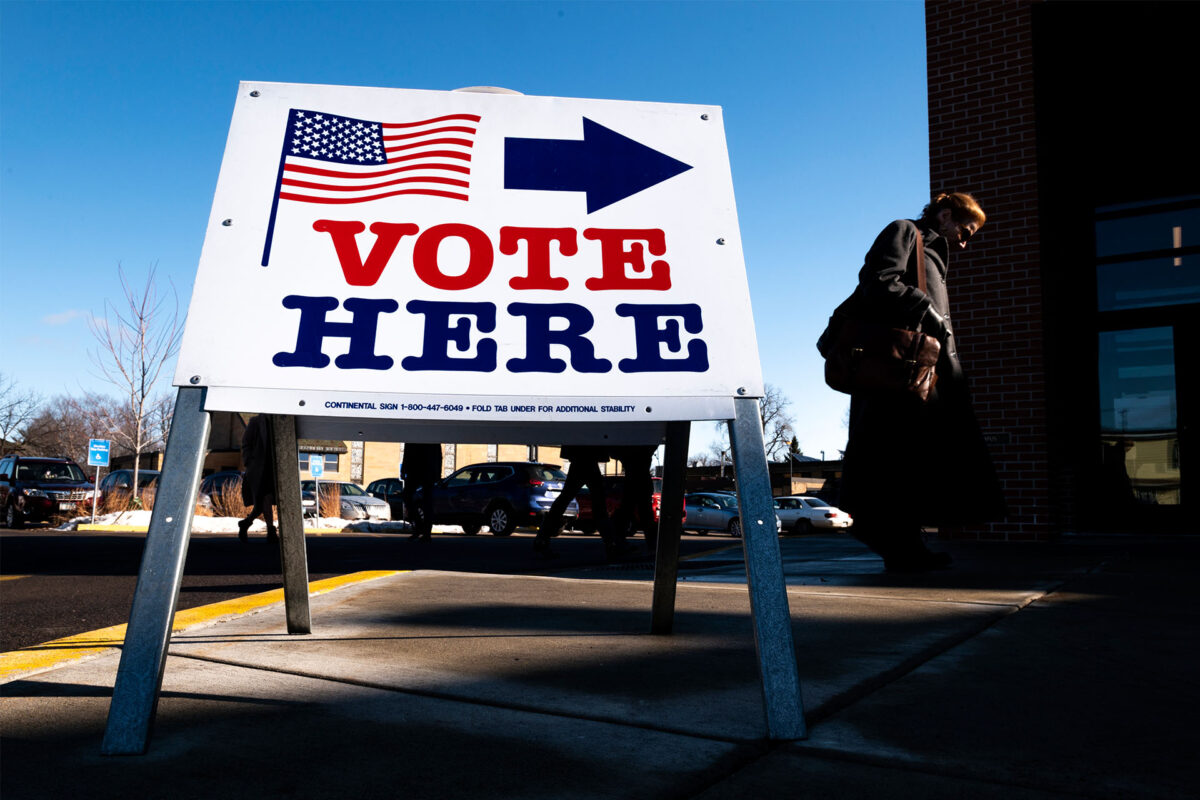 Polling was in the spotlight ahead of the November election, with The Epoch Times reporting on questions about whether the so-called "shy voter" phenomenon was undercounting support for Trump.
An average of 2020 presidential election polls on the eve of Nov. 3, compiled by FiveThirtyEight, showed Biden with an 8.4 percentage point lead over Trump, with the actual results later shown to be around 4.4 points. Not only that, but in Republican states Trump fared better than the polls predicted by a stunning 6.4 points.
"Every one of us thought Democrats would have a better Election Day than they did," the five polling companies wrote in the memo. "So what went wrong?"
They floated the proposition that several factors may have contributed to the 2020 polling errors, "and there is not a single, definitive answer—which makes solving the problem especially frustrating."
Broadly, they blame errors in both turnout and measurement, with measurement "probably the larger culprit in most places."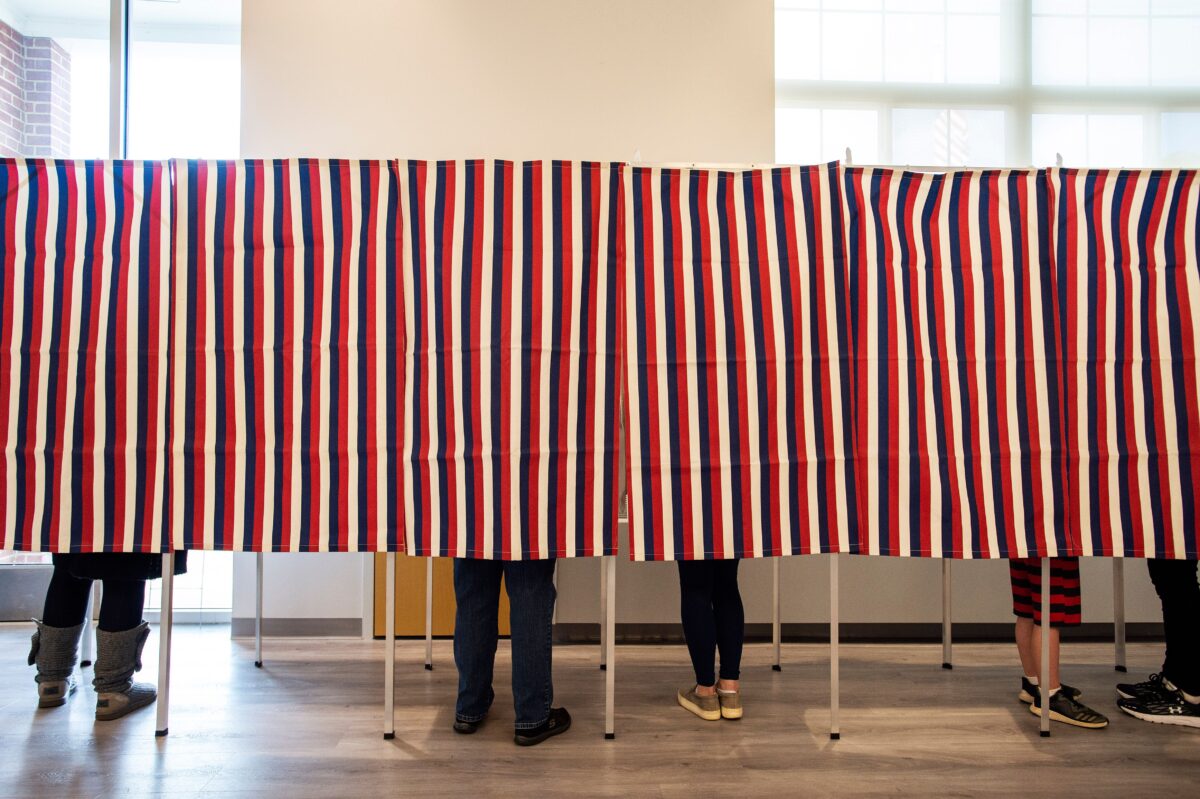 Turnout error is when pollsters get the composition of the electorate wrong, leading to a miscalibration in who actually shows up to vote versus who polls predict will do so.
Following investigation into the polling errors in 2016, when polls showed former Secretary of State Hillary Clinton with a lead of around four percentage points, the pollsters said they had all adjusted their weighting protocols to make sure they had enough white non-college voters in their turnout stats. But while polling improved in blue states and some swing states like Georgia and Arizona, "in more Republican areas, the data were often wrong, sometimes egregiously so."
The pollsters found that their models overestimated Democratic turnout relative to Republican turnout.
"Among low propensity voters—people who we expect to vote rarely—the Republican share of the electorate exceeded expectations at four times the rate of the Democratic share," they said, meaning that—again—pollsters underestimated turnout among rural and white non-college voters.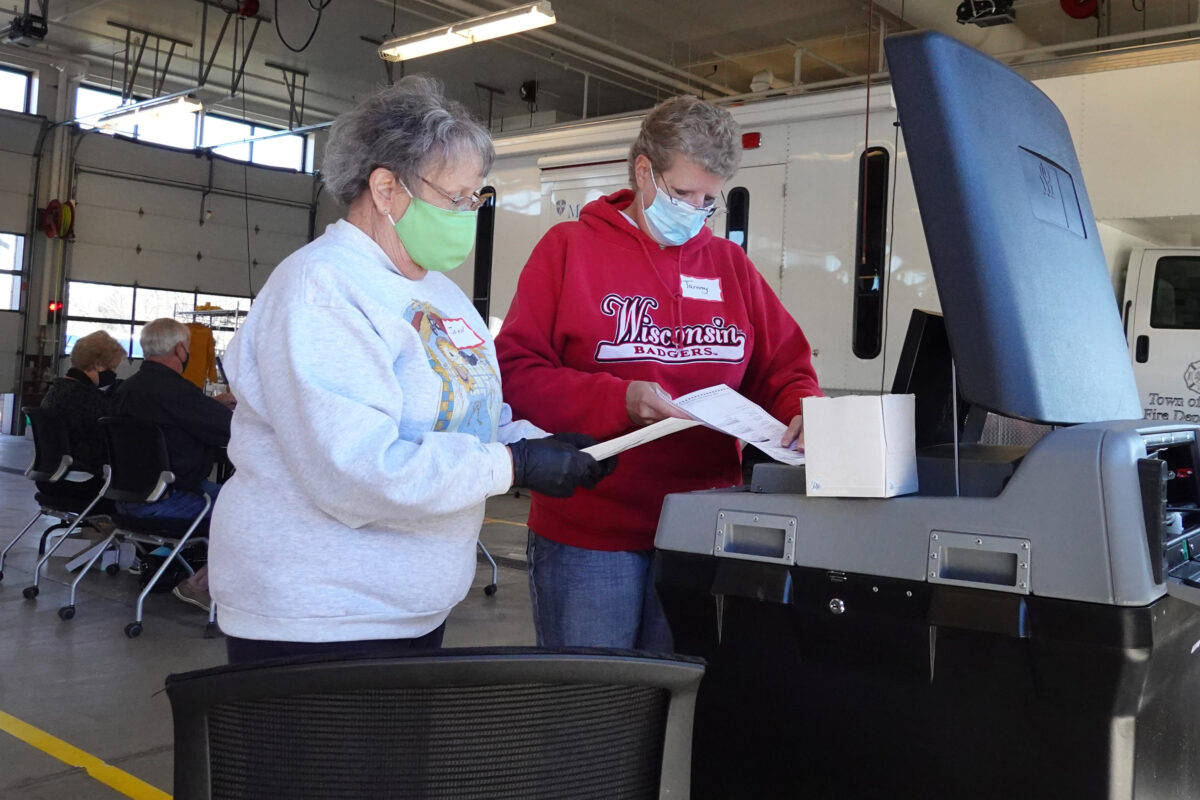 While arguing that measurement error was the bigger factor, they said its source "could be one (or more) of a million different things, and plenty of theories have already been discussed, privately and publicly."
One theory is late-deciding voters breaking for Trump, which the companies said was a major phenomenon in 2016, but in 2020, this "probably did not play a major role."
Another possible explanation is the COVID-19 pandemic, which may have led people who stayed home to answer the phone when pollsters called at a greater rate than those who did not. This is the idea that Trump supporters may have been out and about more, while Biden voters may have been self-isolating at home.
"Perhaps voters with more progressive attitudes on COVID-19 were not only more likely to wear masks and stay at home, but also more likely to answer our poll calls while conservatives remained harder to reach," they wrote.
Finally, there's the theory that decline of social trust and faith in institutions played a role, amplified by Trump on the ticket.
"High quality social science surveys suggest Americans' trust in each other has been falling for decades," they wrote, adding that, "Trump may have helped turn this into a problem for pollsters by attracting distrustful voters and making his most ardent supporters even more distrustful of other people, of the media, and perhaps even polling itself." This would have made Trump supporters less likely to answer polls, they argued.
A study in August 2020 showed that nearly 12 percent of Republican voters fall into the "shy voter" category, meaning they would be reluctant to disclose to pollsters their true preferences.
Following his win in 2016, Trump said his confidence in polling took a major hit.
"I went to see my wife. I say, 'Baby, I tell you what. We're not going to win tonight,"' Trump said in West Allis, Wisconsin, in December 2016. "The polls are coming out—I always used to believe in those things. I don't believe them anymore," Trump said.
Since then, Trump repeatedly called into question the accuracy of polls, even arguing they were being intentionally manipulated to sway elections.
The polling companies said that, while there is evidence some of the theories they mentioned played a part, "no consensus on a solution has emerged."
They said they would "embark on a number of experiments over the course of this year" to get the bottom of the issue and come up with a more solid explanation for the errors.