Florida Gov. Ron DeSantis fired back at President Joe Biden over his comments criticizing the state's efforts to protect children from "gender-affirming care" as "close to sinful" and "cruel."
"It is not 'sinful' to prohibit the mutilation of minors," the Republican governor wrote on Twitter on March 14. "It is not acceptable for the federal government to mandate that procedures like sex change operations be allowed for kids."
DeSantis was responding to comments made by Biden during a recent interview on Comedy Central's "The Daily Show."
"Transgender kids is a really harder thing," Mr. Biden said. "What's going on in Florida is, as my mother would say, close to sinful."
"It's just terrible what they're doing," Biden continued. "It's not like a kid wakes up one morning and says, 'You know, I decided I want to become a man' or 'I want to become a woman' or 'I want to change.' I mean, what are they thinking about here? They are human beings. They love. They have feelings."
Biden added, "It just, to me, is, I don't know, it's cruel."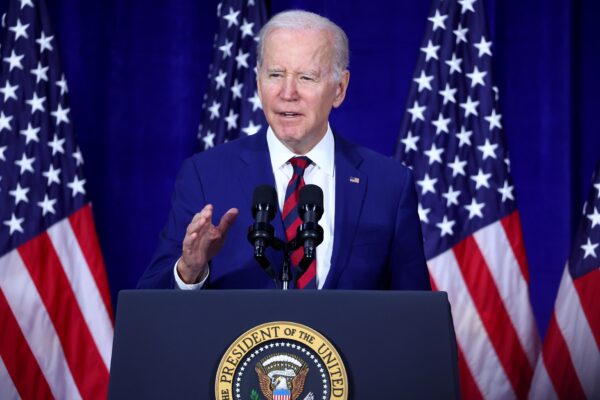 However, Biden did not specify what policies or initiatives in Florida he was criticizing.
In November last year, two medical boards in Florida voted to ban doctors from prescribing puberty blockers or hormones and performing sex-change surgery for children in the state.
The president then appeared to suggest that federal legislation was needed to stop states from taking action against sex change operations for minors.
"And the way we do it is we make sure we pass legislation like we passed on same-sex marriage," Biden said. "You mess with that, you're breaking the law, and you're going to be held accountable."
DeSantis 'Speaks Truth' 
DeSantis War Room, the governor's rapid-response Twitter account, also responded to Biden's remarks with a side-by-side video—with Biden's comments next to graphic photos depicting scars left behind by transgender surgeries, including skin grafts and mastectomies.
"Biden thinks it's 'cruel' that Florida is NOT allowing experimental sex change operations for kids," it wrote in the tweet.
Bryan Griffin, the governor's press secretary, called it "incredulous" that Biden would make those comments.
"It is incredulous that the President of the United States attempts to make a moral argument FOR surgically altering children in the name of radical gender ideology," Griffin wrote on Twitter.
He added, "Thankfully, @GovRonDeSantis speaks truth in response."
DeSantis signed the Parental Rights in Education into law in March 2022, which bans classroom instruction on sexual orientation from kindergarten through third grade.
Republican Florida state Sen. Blaise Ingoglia introduced a bill last month that would make businesses pay for any detransition care for their employees if they had initially provided coverage of gender dysphoria treatment.
'Leading Voice in the Defense of Innocent Children' 
Biden's comments have also drawn criticism from other Republicans.
"We will never allow Joe Biden to force taxpayer-funded castration surgeries on children. The left is targeting children with their extreme 'gender ideology' agenda, and parents must wake up and fight back to defend our kids!" posted Rep. Mary Miller (R-Ill.), who sits on the House Education and Labor Committee.
Mike Pompeo, former secretary of state under the Trump administration, called Biden's comments "madness."
"There's nothing compassionate about adults pushing kids to harmful 'gender reassignment' surgeries," Pompeo wrote on Twitter.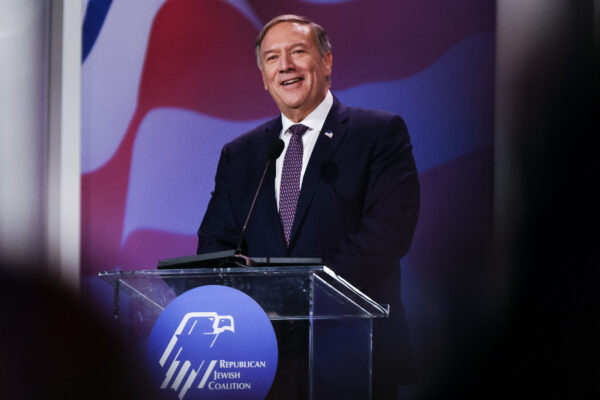 DeSantis's response earned praise from the Wisconsin-based advocacy group CatholicVote.
"Ron DeSantis joins Pope Francis as a leading voice in the defense of innocent children against Joe Biden and promoters of predatory gender ideology," the group wrote on Twitter.
The pope recently spoke out against gender theory in an interview with the Argentine newspaper La Nación.
"Gender ideology, today, is one of the most dangerous ideological colonizations," he said, according to a translation published by Catholic News Agency on March 11. "Why is it dangerous? Because it blurs differences and the value of men and women."
"All humanity is the tension of differences. It is to grow through the tension of differences," the pope continued. "The question of gender is diluting the differences and making the world the same, all dull, all alike, and that is contrary to the human vocation."