Disturbing Text From Wife Spurred Texas Border Agent to Enter Uvalde School
U.S. Border Patrol agent Jacob Albarado on Tuesday described what happened when he rushed inside Robb Elementary School in Uvalde during last week's mass shooting.
Albarado, who was not on duty at the time, said he received a text from his wife, who is a fourth-grade teacher at Robb Elementary. It read, "There's an active shooter. Help. I love you."
When he was asked during an interview on the "Today" show about the scene outside the school, he said, "Chaos. Chaos. Everyone was trying to get to the school, people were trying to get everything situated, I was just trying to get toward my wife's room and my daughter's room."
Local law enforcement officials and others allowed him to enter the building. In a previous interview, Albarado said that he was armed with a shotgun that belonged to his barber.
"The police were breaking out the windows from the outside and the kids were jumping out through the window," Albarado said Tuesday. "As I was coming in I could just see kids coming out the windows and kids coming my way, so I was just helping all the kids out."
Police in Uvalde have received criticism for not responding quickly enough to the shooting as top Texas officials said that it took more than an hour for law enforcement to enter the two adjoining classrooms where the shooter, 18-year-old Salvador Ramos, was located. Some parents also said that police tried to stop them from entering Robb Elementary.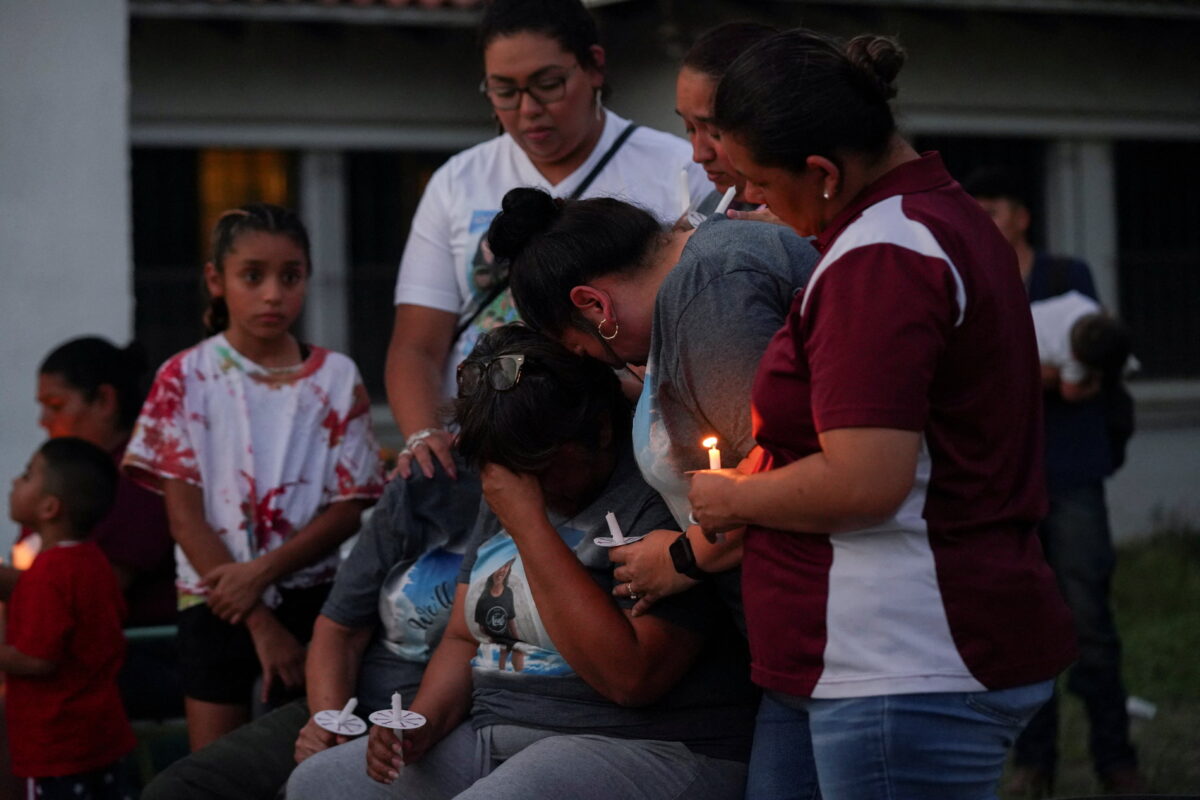 Albarado, however, disagreed with those assertions. "To me, I believe everyone there was doing the best that they could given the circumstances," he said.
Steven McCraw, the head of the Texas Department of Public Safety, said at the Friday news conference that after following the gunman into the building, officers waited over an hour to breach the classroom. Nineteen children and two teachers were killed in the shooting.
But residents this week have begun to criticize Pete Arredondo, the police commander at the scene, over the response.
Juan Torres, a U.S. Army veteran who was visibly upset with reports coming out about the response, said he knew Arredondo from high school. "You sign up to respond to those kinds of situations," Torres told The Associated Press. "If you are scared, then don't be a police officer. Go flip burgers."
The Associated Press contributed to this report.