Elon Musk to Remove 1.5 Billion Twitter Accounts, Announces New Feature
Elon Musk announced in a series of early Friday morning posts that Twitter be removing 1.5 billion users from the platform in the near future in another shakeup at the company.
The new owner of Twitter, who purchased the social media platform in October, said that the removal of user accounts will be done to free up names for people who use the website. Accounts that will be flagged for removal are ones that have not logged in "for years," he said.
"Twitter will soon start freeing the name space of 1.5 billion accounts," Musk wrote, adding, "These are obvious account deletions with no tweets & no log in for years." Musk did not elaborate more on what accounts might be removed.
"Twitter is working on a software update that will show your true account status, so you know clearly if you've been shadowbanned, the reason why and how to appeal," he also said in a post issued around the same time on Friday morning.
Other Recent Changes
Musk, who called himself a "free speech absolutist," has signaled an interest in rolling other rules that critics say were an attempt to silence dissent against COVID-19 orders and vaccine mandates. More than 11,000 accounts were suspended for violating the company's previous rules, and nearly 100,000 pieces of content were removed from the platform, according to Twitter's numbers.
About two weeks ago, the firm indicated that it will no longer enforce its policy against so-called COVID-19 misinformation. "Effective November 23, 2022, Twitter is no longer enforcing the COVID-19 misleading information policy," according to Twitter's rules.
"This policy was used to silence people across the world who questioned the media narrative surrounding the virus and treatment options," wrote Dr. Simone Gold, a physician on the platform. "A win for free speech and medical freedom!"
Since taking the company over in October, Musk reportedly laid off thousands of Twitter workers. The company's previous management, including its former CEO Parag Agrawal, also departed the San Francisco-based firm.
At the same time, some prominent accounts that were suspended in prior years have been restored. This week, former Trump campaign advisor Roger Stone's Twitter account was restored, coming about five years after it was suspended, Stone confirmed on the website.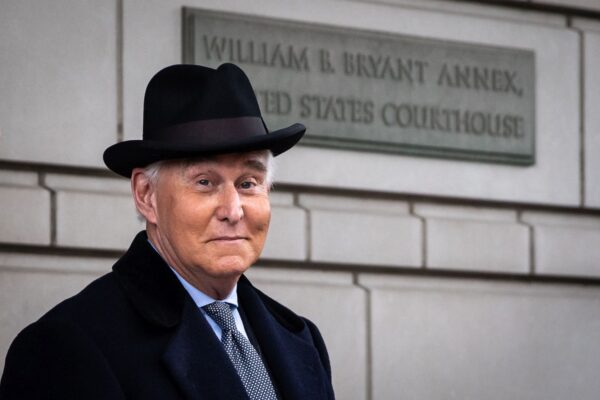 Former President Donald Trump's account was restored several weeks ago, although he has told news outlets that he plans on only using his Truth Social. Other prominent conservatives saw their accounts restored, including Rep. Marjorie Taylor Greene (R-Ga.), Project Veritas, the Babylon Bee, and more.
'Twitter Files'
On Thursday evening, Musk promoted the second installment of the "Twitter Files" posted by Substack writer Bari Weiss, who said the previous management had "secret blacklists." Stanford University's Dr. Jay Bhattacharya was on the "blacklist" as he has long "argued that COVID lockdowns would harm children," Weiss wrote, adding: "Twitter secretly placed him on a 'Trends Blacklist,' which prevented his tweets from trending."
Other users that were placed on the blacklist, according to Weiss, were conservative activist Charlie Kirk and "Libs of TikTok" operator Chaya Raichik.
Last week, Musk's Twitter provided files to journalist Matt Taibbi, who revealed the company's internal communications about how to censor the New York Post's report about Hunter Biden's laptop with just weeks to go before the 2020 election. Days later, Musk said he "exited" former Twitter general counsel James Baker—a former FBI official—after he apparently "vetted" the Twitter files without Musk knowing.
In response, Twitter's former Trust and Safety chief Yoel Roth accused Musk of putting ex-Twitter staff "in harm's way."
And Brandon Borrman, Twitter's former communications chief condemned the public release of internal Twitter communications. Borrman's messages were part of Taibbi's disclosures last week.
"It's quite disappointing how little concern there is for the harm this can do to the people who weren't involved," he told Politico this week.
"Publicly posting the names and identities of front-line employees involved in content moderation puts them in harm's way and is a fundamentally unacceptable thing to do," wrote Roth, who was named in Taibbi's and Weiss's threads, on Mastadon—a Twitter-like social media platform.
The posts revealed that former Twitter employees often took action without its former CEO, Jack Dorsey, knowing. Musk, meanwhile, has often defended Dorsey, who last year said he regretted how Twitter handled the Hunter Biden story, which led to the NY Post's being locked out of its account for two weeks starting in October 2020.
"The company is used to operating in open defiance of its CEO," Taibbi told Politico. "Now, most of those higher-ranking people are gone, but this is still a logistical battle more than anything. So if you see delays and other head-scratching things, please keep that in mind."
The Associated Press contributed to this report.