Ents & Arts News: Mother of Angus Cloud, Euphoria star, shares heartbreaking account of son's final moments following accidental overdose
The mother of Euphoria star Angus Cloud – who died of an accidental overdose earlier this year – has revealed his final words to her.
The 25-year-old, best known for playing Fezco opposite Zendaya in the HBO drama show, was found unresponsive at his family home in Oakland, California in July.
Sharing her son's final words, Lisa Cloud, said her son had told her,"I love you, mama", adding "I'll see you in the morning", the night before his death.
Cloud died after taking a lethal mix of methamphetamine, fentanyl, cocaine and benzodiazepines, the Alameda County Coroner's Bureau confirmed to Sky News' US partner network NBC News.
He had been staying with his mother after the death of his father, who was buried in Ireland a week before his own death.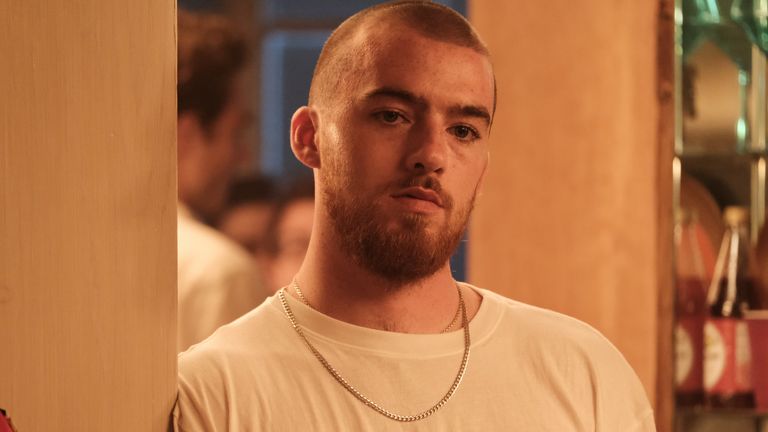 "I started shaking him and screaming. I pushed him hard, and he fell on the floor," Ms Cloud said in an interview with People magazine.
"I tried to resuscitate him – mouth-to-mouth – and I was compressing him.
"I was screaming for my neighbour because I didn't want to leave him and call 911, and I just kept at it until they took him away."
Read more on Sky News:
NFL coach jokes he 'set up' Taylor Swift with rumoured love interest
Louise Redknapp accused of 'throwing Eternal bandmates under bus'
She explained Cloud's death was caused predominately by central nervous system depressants, that slowed his heart and his breathing.
The actor had reportedly started using opioids to manage pain after falling into – and getting trapped in – a construction site at the age of 15 and suffering from a brain injury. Ms Cloud added that he suffered another injury while police chased him after he was caught drawing graffiti in Los Angeles during the pandemic.
"That's really what started his drug-seeking behaviour, I think," Ms Cloud said. "It was hugely painful."
She said the actor then struggled to cope with the death of his father, and turned to drugs to cope with his grief.
"His dad's death isn't responsible for his, but he clearly couldn't cope," she said.
"I miss him so much. He was the love of my life."