Family Longs for Return of Missing Port Jervis Woman
Melissa Hadden used to chase her high-on-drugs daughter out of the house and away from the kids, but now all she wants is for her to come home alive.
"I just hope that nothing bad happens to her. I just want my daughter home. The kids want her home," Hadden told The Epoch Times on Sept. 5 while sitting on her porch in Port Jervis, New York.
Hadden last saw her daughter, Heather Callas, on June 19. Callas told her that someone had smashed her cellphone and that she needed money for a new one.
Hadden offered to get her a phone but gave her no money; she knew from experience that Callas would spend it right away on drugs. Callas got mad and left in a cab.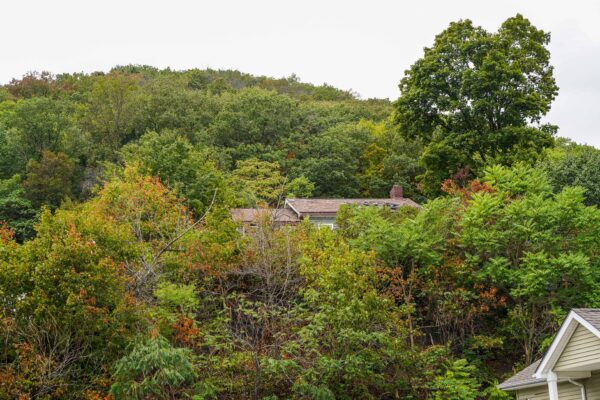 Hadden thought that, just like it had always been, Callas would disappear for a couple of weeks before returning home for money or to visit her kids.
Callas' grandfather, William Callas, has custody of her three oldest children. The grandfather and kids live on the floor above Hadden in the same house.
Then came July 24, the birthday of Callas' oldest son, Brandon. But Callas did not call or message the family—she almost always contacted her kids on their birthdays. That got Hadden worried.
She reported Callas missing to Port Jervis Police Department on Aug. 1.
Callas was one of four Port Jervis women who went missing this summer. Among them was 22-year-old Brittany Hendershot, who was found dead on Aug. 15; the other two were safely located.
Tips and Searches
Police officers, family members, and volunteers with nonprofit organization HopeAlive845 immediately searched for Callas' whereabouts. Tips were plenty.
One tip indicated that she was in New York City in late July. Port Jervis police worked with officers in Brooklyn to look for her. Hadden's son also traveled down to Brooklyn on his own.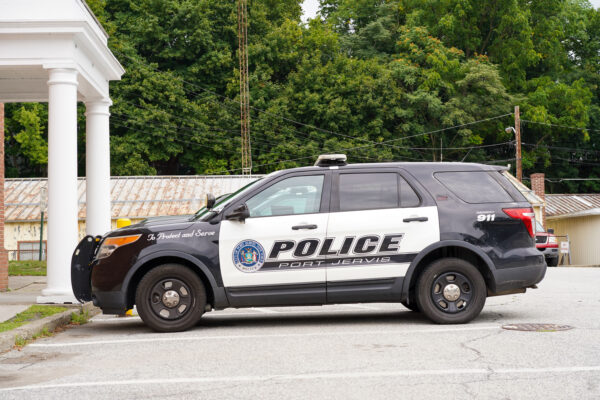 "Everyone in the family stayed out all types of nights looking for her," Hadden said.
But one tip after another led to a dead end.
Then came Aug. 14, the birthday of Callas' daughter, Gabby. There was still no call or message from Callas.
Meanwhile, tips gradually died down.
"I just think she got hooked up with the wrong people, and now she is being held against her will, to tell you the truth," Callas' father, Theodore Hadden, told The Epoch Times on Sept. 5.
"Now I'm getting to the point where I think it's even worse. I just don't have a good feeling about it," he said.
Drug Addiction
Callas' drug addiction problem dates back to her high school years, according to William Callas.
When Callas was in middle school, Hadden had a lot going on in her life and could not take care of her daughter, so Callas came to live with her grandfather in Middletown, New York.
At the time, teachers said Callas had the makeup of a genius.
But during high school, Callas set off on a downward spiral. Eventually, she quit high school and lived with her mother in Otisville, New York. William Callas said that drugs caused Callas' downturn.
Then Callas got into an abusive relationship with a boyfriend, and they regularly used drugs together, according to Hadden.
Every once in a while, Callas would visit her family and beg for money.
"You don't know how many times I opened the door, and I fed her. But give her money? No. I will not condone a drug habit. I'll not give her money for drugs," William Callas told The Epoch Times.
Callas would also come to visit the kids while still high on drugs. When confronted, Callas would deny that she used drugs, Hadden said.
"I threw her out of the house. I have no other choice. I have kids here," William Callas said.
Occasionally, Callas would come back, sit on the porch, and tell the family that she needed to get clean and that she wanted to get her life back together.
"We would tell her: 'Yeah, that's a good idea. We think you should do it.' She would say, 'I am going to rehab tomorrow.' But she never went," Hadden said.
'I Would Rather See Her in Jail'
About eight years ago, Callas went to rehab after her son, Mason, was born and completed a treatment program, Hadden said. At the time, Callas was mandated to attend the program under a family court order.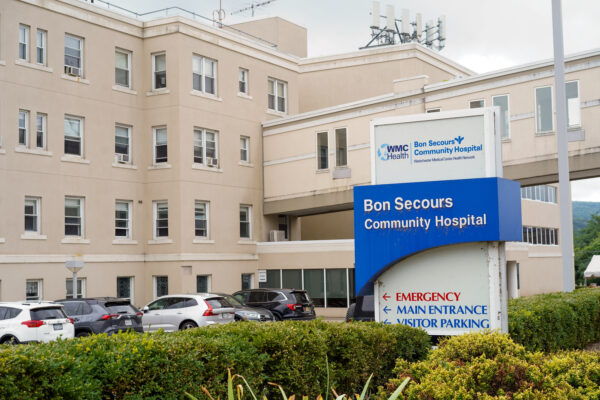 Since then, Callas got into trouble with the law several times and got arrested, but she was almost always released from jail, and the system failed to get her into treatment, Hadden said.
Just months before Callas went missing, she was arrested and soon released again, Hadden said.
"What they should have done is keep her in jail and bring her to rehab in shackles instead of releasing her to lions. I know it sounds cruel to keep someone in jail, but I would rather see her in jail than missing like this," Hadden said.
Earlier this year, Callas broke up with her boyfriend, and her grandmother passed away. Afterward, she plummeted and got more out of control, Hadden said.
"She needs long-term rehab. She really, really needs help. I am not saying it is just the system's fault. It is everybody's fault. She failed herself, too," Hadden added.
Hope
Since Callas went missing, Hadden and her father, William Callas, have tried to shield as much as they could from the kids.
"But they have supersonic ears, you know? One day, we got a tip about Callas, I pulled up, and her son Brandon said, 'I'm coming with you to look for mom,'" Hadden said.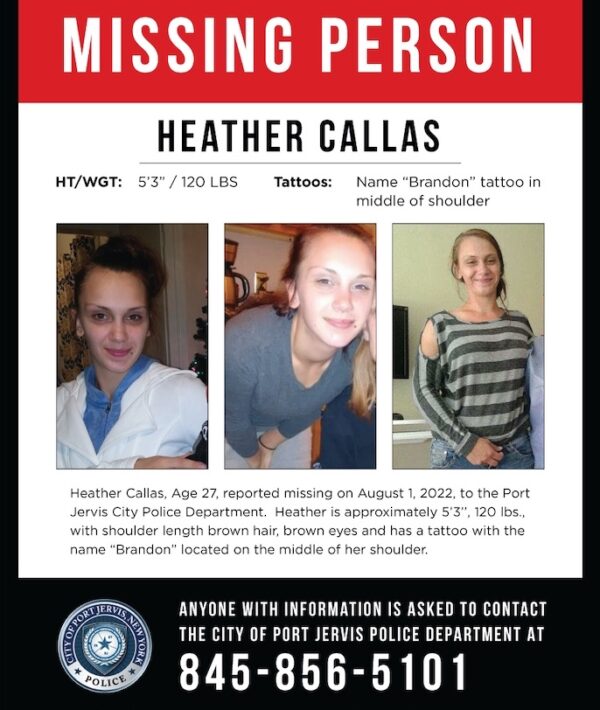 Callas has five children. The youngest two children live with a foster family.
"The only thing that I say is that if somebody did see her, if someone does see her, please call the police, please call 911. Anything you can do, please just keep her there," Hadden said.
William Callas last heard from Callas on June 14, a day after his wife and Callas' grandmother, Stephanie Callas, passed away. Callas sent him a message: "Grandpa, I love you."
"The only thing I want to know is that she is with us, that she is above ground. I get it if she doesn't want to come home. I understand her addictions; 90 percent of America is addicted to something. I just want to know she is alive," William Callas said.