Family of 4 Kidnapped in California Found Dead, Suspect in Custody
The bodies of a family of four, including an 8-month-old girl, who were kidnapped in California earlier this week, were discovered on Wednesday, law enforcement officials said.
Authorities had been searching for 8-month-old Aroohi Dheri; her parents, Jasleen Kaur, 27, and Jasdeep Singh, 36; and her uncle Amandeep Singh, 39, since Monday.
Police said the family had been abducted from their family trucking business in the city of Merced at around 1 p.m.
Video footage released by police on Wednesday appeared to show them being kidnapped at gunpoint by a male who had tied the men's hands behind their backs with zip ties before marching them into a nearby vehicle and driving off.
The vehicle returned to the scene shortly after and the man marched Jasleen Kaur and her baby daughter into the vehicle, too.
The suspect, Jesus Manuel Salgado, 48, was apprehended by police on Tuesday after police received information that one of the victim's cards was used at an ATM located at a bank in the City of Atwater in the morning.
Before officers could place Salgado in custody he attempted to take his own life, officials said. He is currently receiving medical attention and is in critical condition.
Despite being sedated, police said the suspect has been "talking off and on" with them.
"Tonight, our worst fears have been confirmed," Merced County Sheriff Vern Warnke said during a news conference Wednesday night. "There are no words right now to describe the anger I feel and the senselessness of this incident. I said it earlier, there's a special place in hell for this guy and I mean it."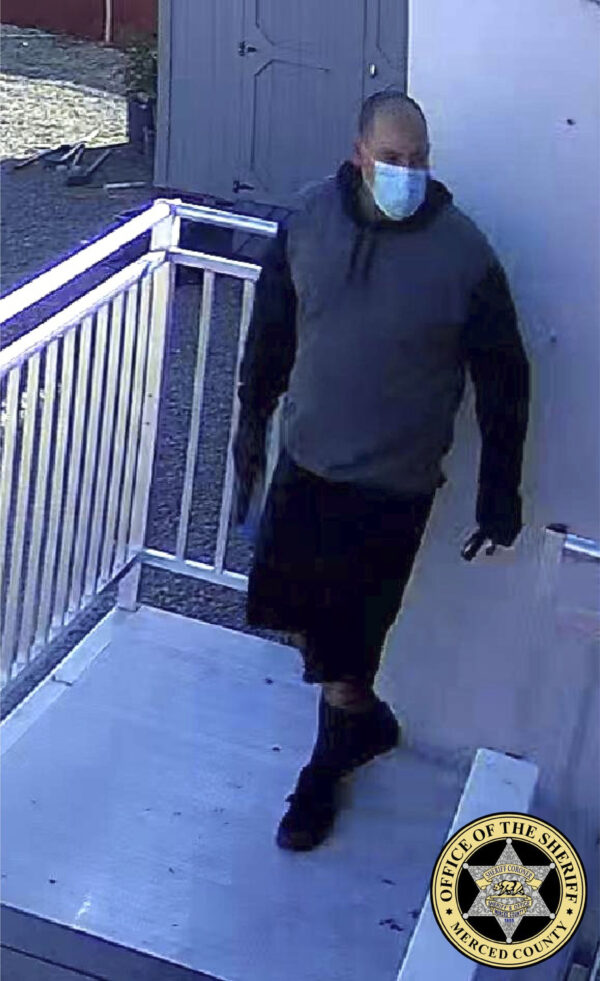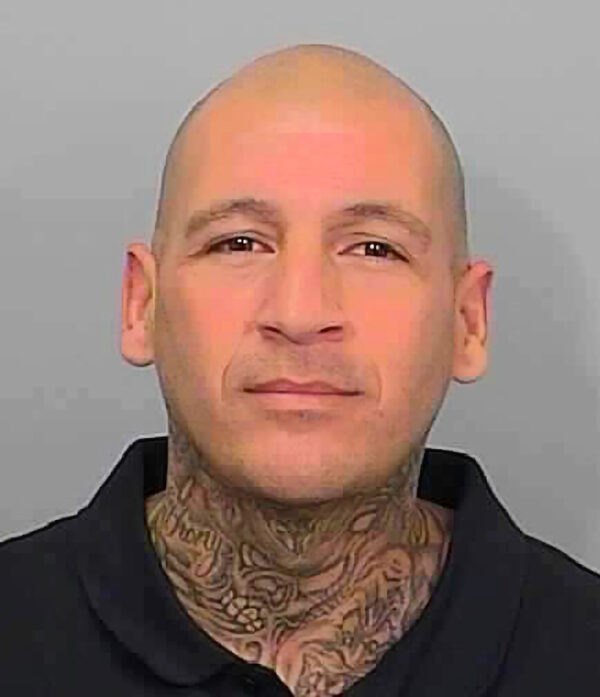 Suspect Has Prior Criminal History
Warnke said that a farm worker discovered the bodies at around 5:30 p.m. on Wednesday and notified the sheriff's office.
The sheriff added that the farm is in an "extremely rural and remote" part of the state, near the intersection of Indiana and Hutchins roads where not many people go.
Law enforcement officials and detectives arrived at the scene quickly, a clearly emotional Warnke said, and found the family relatively close together.
"Again, this is horribly senseless what happened here," Warnke said, adding that police do not yet know if there was any motivation for the crime.
An investigation into the matter is ongoing but police believe at least one other person is involved in the kidnapping and murder, although Warnke said police currently "don't have any evidence to support that."
Family members of the victims have been notified that their bodies have been discovered, he said.
"Now that we have the whereabouts of our victims, now we have to do the criminal investigation, gather up all the evidence, and tie everything together," Warnke said.
"This investigation is now gearing towards putting this rotten son of a gun in prison," he added.
Warnke said in an earlier press conference that the suspect in the case, Salgado, has a previous criminal history and was convicted in 2005 in a case involving armed robbery and false imprisonment. He was paroled in 2015.