Family of Heiress Eliza Fletcher Breaks Silence After Body Is Found
The family of Memphis heiress Eliza Fletcher released a statement Tuesday after police confirmed her body was found.
Fletcher, a mother of two and a kindergarten teacher, was allegedly abducted and murdered while jogging on Sept. 2 during the early morning hours. Cleotha Abston, a felon who spent decades behind bars for kidnapping, was arrested in connection to the case, and authorities charged him with homicide after her body was discovered and his identity confirmed.
"We are heartbroken and devastated by this senseless loss," her family said to several news outlets in a statement. "Liza was such a joy to so many — her family, friends, colleagues, students, parents, members of her Second Presbyterian Church congregation, and everyone who knew her."
She taught at St. Mary's Episcopal School in Memphis and was the granddaughter of Joseph Orgill III, who ran Orgill Inc., a hardware distributor based in Memphis.
"Now it's time to remember and celebrate how special she was and to support those who cared so much for her," the family added.
"We appreciate all the expressions of love and concern we have received," the statement said, adding, "We are grateful beyond measure to local, state, and federal law enforcement for their tireless efforts to find Liza and to bring justice to the person responsible for this horrible crime."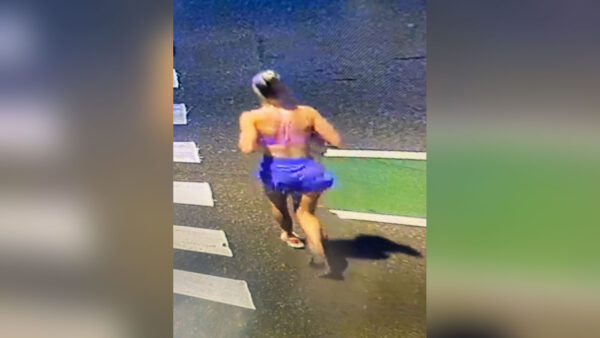 Authorities in Memphis said her body was recovered Monday near Victor Street and Person Avenue in Memphis. Fletcher, 34, was jogging around 4 a.m. on Friday when a man approached her and forced her into an SUV after a brief struggle. Fletcher was reported missing when she did not return home that morning.
U.S. Marshals arrested 38-year-old Cleotha Abston on Saturday after police found his DNA on a pair of sandals found near where Fletcher was last seen, according to the affidavit. Police also linked the vehicle they believe Fletcher was forced into to a person living at a residence where Abston was staying.
Abston, 38, was convicted in 2000 for kidnapping and served 20 years in prison, according to the Memphis Commercial Appeal. Abston forced an attorney into the trunk of a car and forced him to withdraw cash from an ATM.
Abston attempted to flee when U.S. Marshals arrived at that residence but was captured, according to the affidavit. Memphis police said early Sunday morning he was charged with especially aggravated kidnapping and tampering with evidence, coming before he was charged in connection to her death on Tuesday after her body was identified.
The Associated Press contributed to this report.