Father of Highland Park July 4 Shooting Suspect Faces 7 Felony Charges
The father of an Illinois man charged with killing seven people in a mass shooting this year at a July 4 parade in a Chicago suburb has been charged with seven felony counts of reckless conduct.
The 22-year-old accused shooter, Robert Crimo III, on July 4 fired more than 80 rounds from atop a commercial building into the crowd at a Fourth of July parade in Highland Park, located on the Lake Michigan shore. The shooting killed seven people and injured 30 others.
Prosecutors announced in a release Friday that the suspect shooter's father, Robert Crimo Jr., was arrested by the Highland Park Police Department, and is set to have a bond hearing on Saturday.
Lake County State's Attorney Eric Rinehart said the seven charges are based on Crimo sponsoring his then 19-year-old son's application for a gun license in 2019.
"Parents and guardians are in the best position to decide whether their teenagers should have a weapon," Rinehart said at a press conference Friday. "In this case, the system failed when Robert Crimo Jr. sponsored his son. He knew what he knew and he signed the form anyway."
Crimo Jr.'s attorney, George M. Gomez, told The Associated Press in an emailed statement that the charges in the newly-announced criminal case are "baseless and unprecedented."
"This decision should alarm every single parent in the United States of America who according to the Lake County State's Attorney knows exactly what is going on with their 19 year old adult children and can be held criminally liable for actions taken nearly three years later," the statement from Gomez said. "These charges are absurd and we will fight them every step of the way."
Gomez said Crimo Jr. "continues to sympathize and feel terrible for the individuals and families who were injured and lost loved ones," but the attorney called the charges "politically motivated and a distraction from the real change that needs to happen in this country."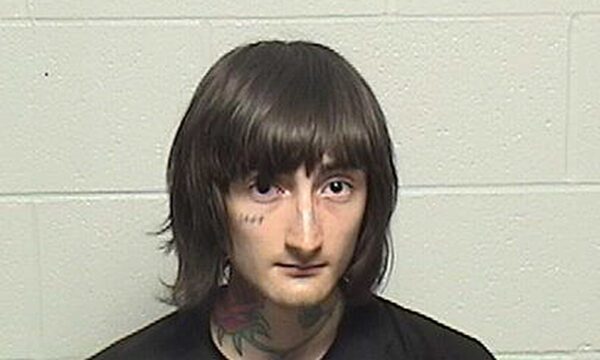 Crimo III was indicted by a grand jury in late July on 117 felony charges—21 first-degree murder counts, 48 counts of attempted murder, and 48 counts of aggravated battery—over the July 4 shooting. Prosecutors have said that Crimo admitted to the shooting when police arrested him on July 4.
Authorities previously said that Illinois State Police found no reason to deny Crimo III's December 2019 gun license application because he had no arrests, no criminal record, no serious mental health problems, no orders of protection, and no other behavior that would disqualify him.
After the shooting, a police report (pdf) emerged showing that Crimo III had "attempted to commit suicide by machete" in April 2019. The report also said he had a "history of attempts" to kill himself.
Crimo reportedly threatened suicide and allegedly tried to kill himself multiple times as early as 2016, a family friend said, reported The Daily Beast.
Records also showed that in September 2019, police received a report from a family member that Crimo III had a collection of knives and had threatened to "kill everyone." Both Crimo III and his mother disputed the threat of violence at the time. Police have said the father Robert Crimo Jr. later told investigators the multiple knives belonged to him, and authorities returned them.
Illinois State Police said in a statement on July 5 that "there were no arrests made in the September 2019 incident and no one, including family, was willing to move forward on a complaint nor did they subsequently provide information on threats or mental health that would have allowed law enforcement to take additional action." In addition, "no Firearms Restraining Order was filed, nor any order of protection."
The Illinois State Police release noted that Crimo III applied for a Firearm Owners Identification (FOID) card in December 2019 at the age of 19. At the time, being under 21, Crimo III had his application sponsored by his father, Crimo Jr.
Prosecutors in the new criminal case allege that Crimo Jr. was criminally reckless at the time that he helped his son.
"Reckless Conduct is a Class 4 Felony, for which Crimo Jr. can be sentenced for up to 3 years in prison. Reckless conduct counts are typically served concurrently with each other," Rinehart's office noted in the release.
Crimo Jr. had said in media interviews after the shootings that he didn't expect to face charges, and did not believe he had done anything wrong in legally helping his son obtain a gun license.
Crimo III is scheduled to be in court next on Jan. 31, 2023.
The Associated Press contributed to this report.