FBI Offers $15,000 Reward for Florida Man Accused of Assaulting Police at US Capitol on Jan. 6, 2021
The FBI is offering a $15,000 reward for information leading to the capture and conviction of a central Florida man seen on video attacking numerous police officers at the U.S. Capitol on Jan. 6, 2021.
Jonathan Daniel Pollock, 23, of Lakeland, Florida, is wanted for assaulting, resisting, or impeding police; aiding and abetting; theft of government property; violent entry and disorderly conduct on Capitol grounds; and other charges.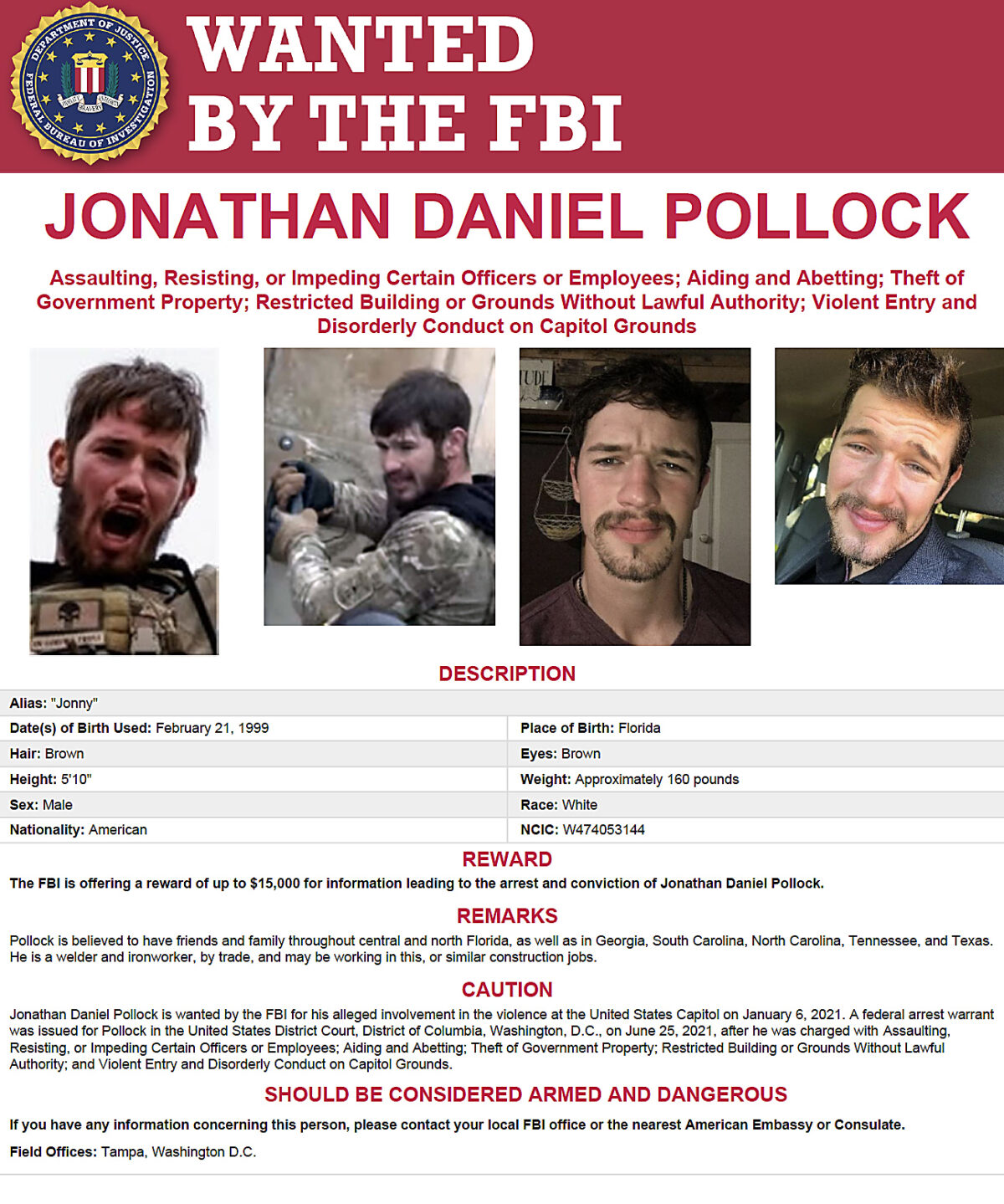 "We've been trying to locate Mr. Pollock since last summer," said FBI Tampa Acting Special Agent in Charge Sanjay Virmani in a statement. "The allegations against him aren't going away and must be dealt with. The FBI is patient but determined to bring to justice those responsible for the violence at the U.S. Capitol on January 6."
A federal arrest warrant was issued for Pollock on June 25, 2021. He fled Lakeland shortly after and is a fugitive, the FBI said.
Pollock is believed to have family and friends throughout central and north Florida, Georgia, South Carolina, North Carolina, Tennessee, and Texas. He is trained as a welder and iron worker and could be working in a construction job, the FBI said.
A video released by the FBI shows a man in camouflage fatigues the agency identified as Pollock tackling a female officer from the DC Metropolitan Police Department. He was also seen attempting to put a U.S. Capitol Police officer in a headlock.
Shortly after, the video shows, the man in fatigues stole a riot shield from a police officer, then repeatedly used the shield as a battering ram to attack police on the Capitol steps.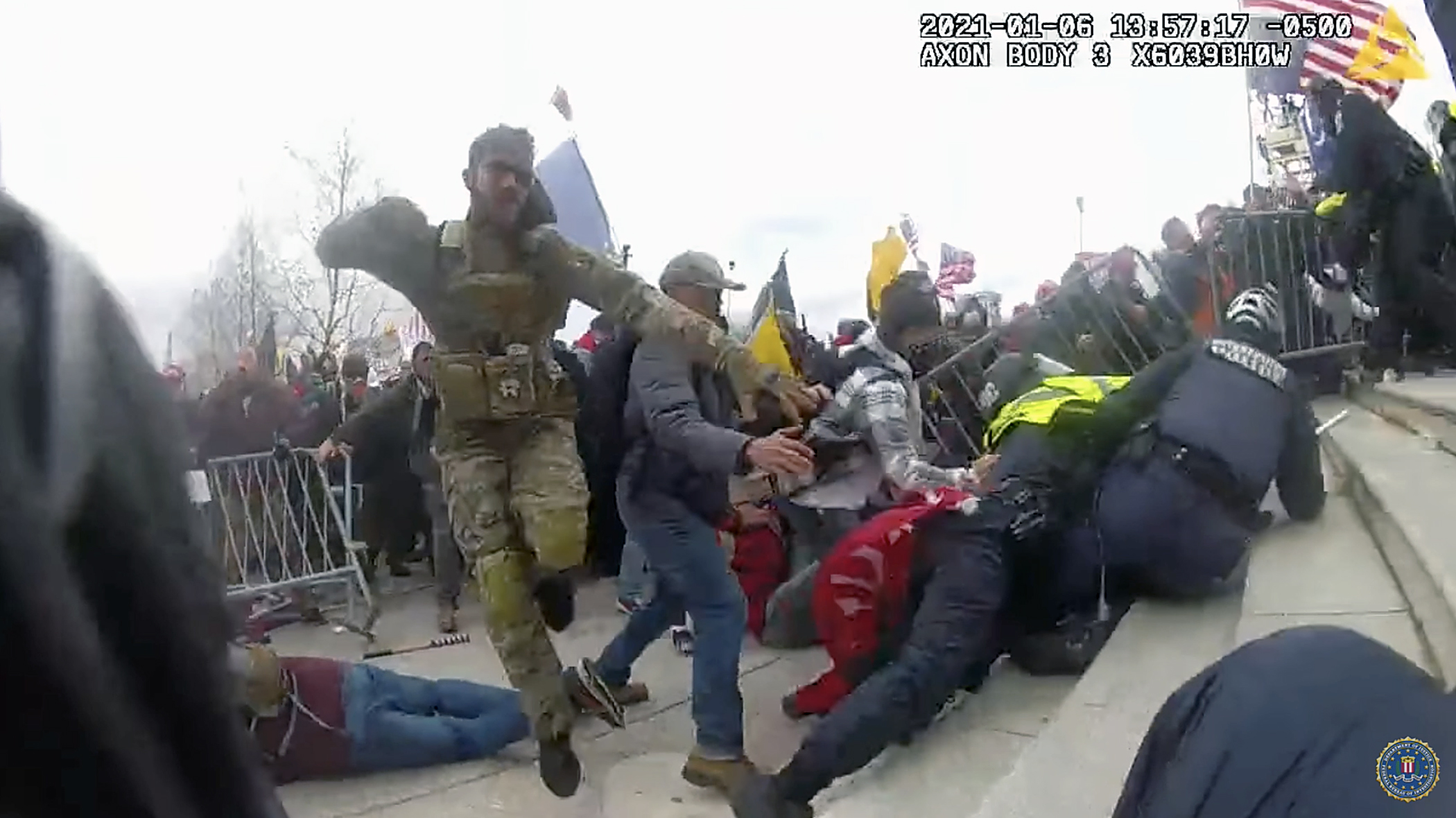 Anyone with information on Pollock is asked to contact the FBI's Tampa field office at 813-253-1000, call any FBI field office, or submit information to tips.fbi.gov. Pollock should be considered armed and dangerous, the FBI said.
The FBI has arrested more than 775 people from nearly every state for alleged crimes at the U.S. Capitol on Jan. 6. Charges in those cases range from picketing in the Capitol to felony assault and seditious conspiracy to prevent counting of Electoral College votes.