The U.S. Food and Drug Administration (FDA) flagged a shortage of albuterol, a medication used to treat some breathing conditions, including asthma, after its manufacturer stopped producing it.
"FDA is working to address a shortage of a particular form of albuterol … a medication that is used to treat breathing conditions. It is important to note that this shortage does not impact albuterol inhalers for personal use," according to a post from the FDA on Wednesday evening.
The FDA flagged the aerosolized form of albuterol that is used in hospitals and nursing homes across the United States. According to the regulator, the shortage only impacts a particular dosage of the medication generally used in hospitals and does not impact albuterol inhalers for personal use.
"It's also important to note that these products are manufactured by private companies and the FDA cannot require a pharmaceutical company to make a drug, make more of a drug, or change the distribution of a drug," it said, while adding the shortage "only impacts a very specific dosage form of the medication generally used in hospitals."
The agency added that it is working closely with manufacturers in the supply chain to "understand, mitigate and prevent or reduce any related impacts" due to the medication shortage.
According to an online letter, Akorn filed for Chapter 7 bankruptcy and suspended its U.S. operations about two weeks ago.n A plant in Decatur, Illinois, closed down and laid off about 400 workers, the letter said, reported FiercePharma.
Akorn CEO Douglas Boothe, in the letter, wrote that all Akorn locations would shut down and all employees would be laid off. "I truly regret that these actions have become necessary," Booth stated. "This is a shock. It will take some time to absorb the news and what it means to you and your colleagues."
The FDA flagged a shortage of albuterol before the firm filed for bankruptcy, placing the drug on its shortage list in October of last year.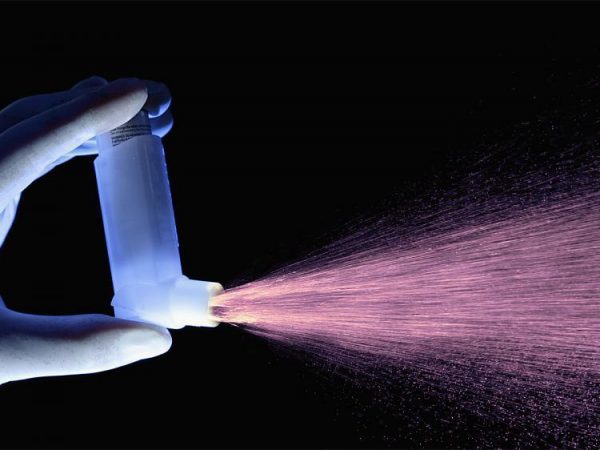 "We recognize the potential impact that intermittent availability of certain drug products can have on providers & patients. To help meet demand, FDA has reiterated that outsourcing facilities may compound the specific product that's in shortage to help increase supply," the health regulator said, in part on Wednesday. "The FDA continues to explore all available regulatory levers to help assure supply—including exercising discretion for potential temporary importation by foreign suppliers."
According to the U.S. Centers for Disease Control and Prevention (CDC), asthma is an inflammatory disease that causes airways to constrict, affecting more than 25 million Americans. Albuterol is one of several medications that can help open inflamed airways.
Some local pharmacies have struggled to stock the drug over the past several months and are worried that Akorn's closure would exacerbate the problem.
"The albuterol solution has been in short supply for some time. It's hard to get it in stock," Jim Stage, owner of Lloyd Pharmacy in Saint Paul, told local Minnesota station KSTP-TV. "We're checking secondary and tertiary vendors if our primary vendor doesn't have it, so it's just creating a little bit more legwork on our part."
"These things do happen occasionally," Phil Smith, a pharmacist at Access Pharmacy, told a local news outlet in Tennessee. "There are probably anywhere, at any given time, between 100 to 150 things on back order at a time. Typically, they're not drugs that are really common, like these two [Albuterol and Adderall]."
However, some doctors have stressed that the shortage mainly impacts hospitals and medical facilities.
"Don't panic," Dr. David Khan, a former president of The American Academy of Allergy, Asthma, and Immunology, told ABC News this week of the shortage. "A lot of this issue is mainly, I would say, amongst hospitals, and they're looking at other alternative sources for liquid albuterol."
The American Lung Association spokesperson, Dr. Juanita Mora, told the broadcaster that people are advised not to hoard the medication, if possible.
"We are urging the FDA to get ahead of this problem before it becomes disastrous," Mora stated.
Reuters contributed to this report.