Consumer Product Safety Commission one of multiple agencies now eyeing gas stove regulations
The Consumer Product Safety Commission (CPSC) has made a formal request for information about the possible health hazards of gas-powered stoves—another signal that the United States may be moving towards a ban on those appliances under the Biden administration.
"This RFI does not constitute or propose regulatory action, but rather is intended to inform the Commission and the public," the request states.
The request can be viewed here. It has already received hundreds of comments. The comment period ends May 8.
The request states that it is seeking input and "proposed solutions" from stakeholders such as "consumers, manufacturers, government agencies, non-governmental organizations, and researchers on chronic chemical hazards associated with the use of gas ranges."
Media Comments
The latest move from that federal agency comes just two months after its commissioner, Richard Trumka, Jr., suggested that a gas stove ban could be in the offing.
"This is a hidden hazard. Any option is on the table. Products that can't be made safe can be banned," he told Bloomberg News on Jan. 9.
Trumka Jr. is the son of the late former leader of the AFL-CIO, Richard Trumka Sr.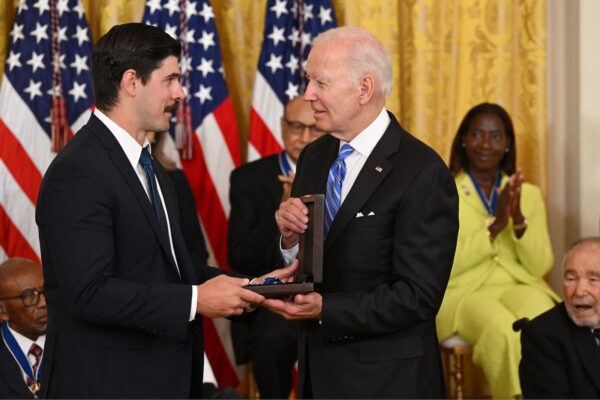 The commissioner's comments, including a late December statement floating the possibility of an outright ban, touched off a flurry of critical responses, mainly from Republican lawmakers.
In a joint letter with other Senate Republicans, Sen. Cynthia Lummis (R-W.Va.) sought answers from the CPSC.
"Gas stoves tend to result in lower utility bills than their electric counterparts. Gas stoves are also generally more durable, with less parts being susceptible to breakages or other defects. A ban on these stoves would therefore likely result in higher utility bills, disproportionately affecting low-income populations," Lummis' Jan. 19 letter stated.
CNN reported that the White House on Jan. 11 told it Biden "does not support banning gas stoves," adding that the GPSC, "which is independent, is not banning gas stoves."
Later reporting from Fox News revealed that Trumka Jr. had circulated an internal memorandum in Oct. 2022 stating that a gas stove ban could be proposed.
The memo was reviewed by The Epoch Times and can be read here.
"The need for gas stove regulation has reached a boiling point," he wrote in the memo.
"CPSC has the responsibility to ban consumer products that emit hazardous substances, particularly, when those emissions harm children, under the Federal Hazardous Substances Act."
"There is sufficient information available for CPSC to issue an NPR in FY 2023 proposing to ban gas stoves in homes," he added. NPR means "notice of proposed rulemaking."
In a March 15 letter, Sen. Ted Cruz (R-Texas) asked CPSC regulators to retain any documents related to its efforts to regulate gas stoves.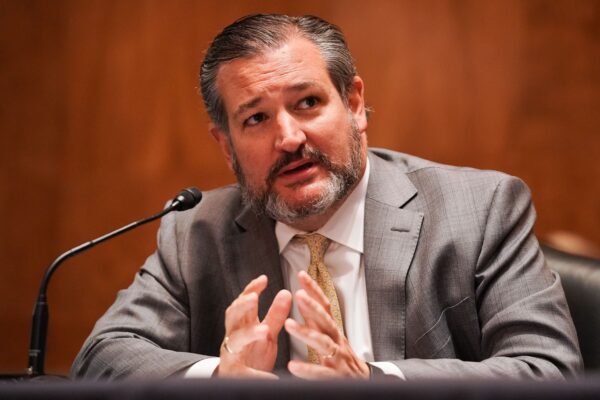 Last month, Cruz and his colleague Sen. Joe Manchin (D-W.Va.) introduced a bill that would bar a CPSC-led gas stove ban.
The CPSC isn't the only Biden administration agency that has trained its sights on gas stoves.
The Department of Energy on Feb. 1 proposed a rule that could outlaw a sizable fraction of gas stoves.
The request can be viewed here. It has received not hundreds but thousands of comments to date. Its comment period ends on April 3, 2023.
Research from China-Linked Think Tank
Trumka Jr.'s Jan. 9 comments followed the publication in Dec. 2022 of a peer-reviewed article that traced 12.7 percent of childhood asthma to gas stoves.
That paper was authored in part by researchers with the Rocky Mountain Institute (RMI), an environmental think tank that focuses on "carbon-free buildings," among other topics.
The RMI also has a "China Program" involving a Beijing-based team. It advertises its connection to that state, which is run by the Chinese Communist Party (CCP).
"In China, we partner with the government to help the nation profitably surpass its existing national energy and emissions targets," RMI's website on that program states.
RMI's Brady Seals told the Washington Examiner its study "does not assume or estimate a causal relationship" in the association it documented between childhood asthma and gas stoves.
Others are skeptical of the putative link between gas ranges and poor health.
The American Gas Association, an industry group, issued a statement on Jan. 10 criticizing the RMI study, saying it was "not substantiated by sound science."
"The authors conducted no measurements or tests based on real-life appliance usage, and ignored literature, including one study of data collected from more than 500,000 children in 47 countries that 'detected no evidence of an association between the use of gas as a cooking fuel and either asthma symptoms or asthma diagnosis,'" the group stated.
As Goes California, So Goes the Nation
The federal ban would follow developments in California, which has led the way in implementing restrictions on natural gas in the United States.
The city of Berkeley banned new natural gas hookups in 2019, making it the first place in this country to do so.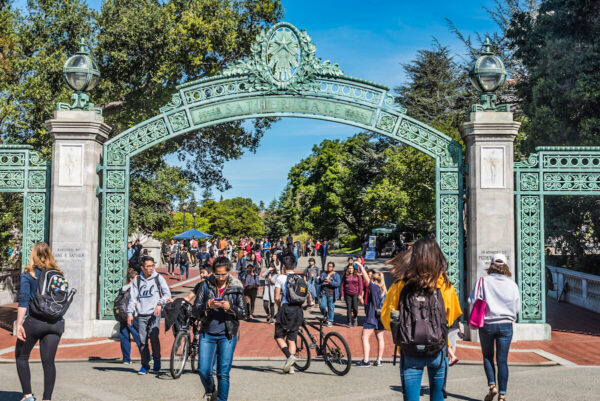 In late 2022, the California Air Resources Board approved a measure that would ban new water heaters and furnaces powered by natural gas by 2030.
The California Bay Area's Air District Board of Directors has moved to amend regulations on nitrogen oxide emissions from new water heaters and natural gas furnaces, effectively banning those appliances by 2030.