Democratic allies of John Fetterman feared that the Pennsylvania U.S. Senate candidate would struggle in the first and only scheduled debate with Republican opponent Mehmet Oz, citing Oz's experience as a television personality and Fetterman's continued recovery from a severe stroke in May.
Their concerns were immediately validated when the former mayor of Braddock and current Pennsylvania lieutenant governor started his opening statement by saying, "Hi, good night, everybody."
During the hour-long forum in Harrisburg, the candidates sparred over inflation and the economy, crime, abortion, and illegal immigration among other issues, yet it was Fetterman's responses to questions that generated attention during and after the event.
While Oz kept a swift pace with his answers, Fetterman often struggled to speak in complete sentences, stumbled over his words, and delivered responses that were interrupted by prolonged pauses.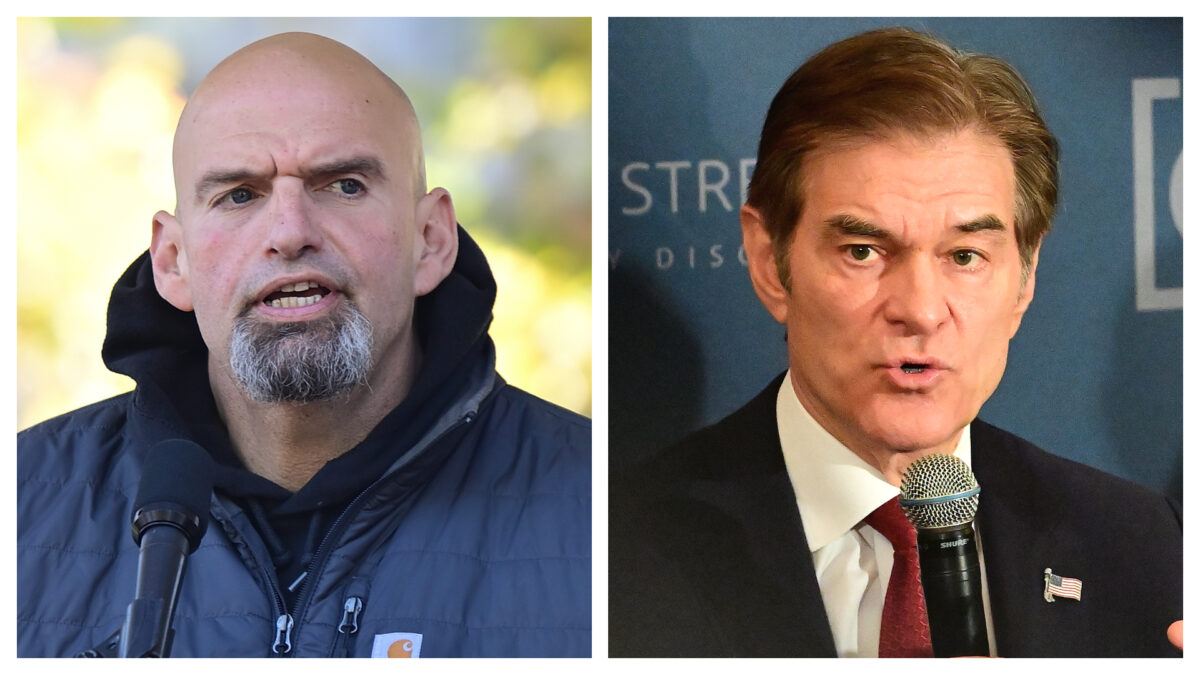 Before the candidates offered their opening statements, the moderators explained that a closed captioning system would be used so that Fetterman could follow their questions and Oz's answers. Fetterman's campaign made the request, and Oz's campaign agreed.
After the awkward introduction in his opening statement, Fetterman talked about "the elephant in the room" and cautioned viewers that he might have trouble communicating at times.
"I had a stroke. He's (Oz) never let me forget that and I might miss some words during this debate," Fetterman said. "It knocked me down, but I'm gonna keep coming back up.
"And this campaign is all about to me is about fighting for everyone in Pennsylvania that ever got knocked down, that needs to get back up and fighting for all forgotten communities all across Pennsylvania. That also got knocked down. That needs to keep get back," Fetterman added.
Fetterman suffered a stroke days before the May primary. He cast his ballot from a hospital room. It took two days for aides to announce he had the stroke, and he did not reveal a previously undisclosed heart condition until June.
Over the summer, Fetterman spent most of his time recovering at home, attending few events and mostly avoiding the media.
Fetterman made his first public appearance since his stroke on Aug. 12. Oz immediately challenged him to appear on the debate stage. Oz asked for five debates from Sept. 6 to Oct. 5. Fetterman eventually agreed to one on Oct. 25, two weeks before election day. Early voting started in Pennsylvania on Sept. 19.
Democrat Debate Concerns
Earlier this week, a senior Democrat strategist from Pennsylvania told Reuters that "I have not spoken to a Democrat in Pennsylvania or in Washington, D.C., who is not concerned about the debate."
A Fetterman campaign spokesperson also expressed apprehension about the forum, saying, "Even before the stroke, John was not a great debater. Meanwhile, Oz is a showman who spent years in front of a camera, so we know what we are up against."
Stroke rehabilitation specialist Dr. Sonia Sheth watched the debate and told the Associated Press that Fetterman is an inspiration to stroke survivors.
"In my opinion, he did very well," said Sheth , who practices at Northwestern Medicine Marianjoy Rehabilitation Hospital in suburban Chicago. "He had his stroke less than one year ago and will continue to recover over the next year. He had some errors in his responses, but overall he was able to formulate fluent, thoughtful answers."
Fetterman's speech challenges were evident at every stage of the event. The exchange regarding his contradictory positions about fracking over the last few years illustrated his struggles.
Oz pointed out that Fetterman "supported the vote against the Keystone pipeline that ended up shutting it down" and that "he supports Biden's desire to ban fracking and public lands."
Fetterman responded by claiming "I've always supported fracking and I always believe that independence with our energy is critical, and we can't be held, you know, ransom to somebody like Russia.
"I've always believed that energy independence is critical and I've always believed that—and I do support fracking, never taken any money from their industry, but I support how critical it is that we produce our energy and create energy independence."
A moderator followed up by asking, "I do have a specific question which you can continue on this topic but you have made two conflicting statements regarding fracking. In a 2018 interview, you said quote, 'I don't support fracking at all, I never have,' but earlier this month, you told an interviewer quote, 'I support fracking. I support the energy independence that we should have here in the United States.'"
The moderator continued by asking Fetterman, "So [how] do you square the two [comments]?"
"I do support fracking. And I don't-I don't-I support fracking and I stand and I do support fracking," Fetterman responded.
Medical Records
The Pittsburgh Post-Gazette editorial board called on Fetterman and Oz to release their medical records in September. Oz agreed, and the results indicated that he was in "excellent health," according to his doctor.
Fetterman had repeatedly refused to reveal medical information until Oct. 19, when he released a letter from a doctor who wrote that he "is recovering well from his stroke" and "has no work restrictions and can work full duty in public office."
What the letter didn't disclose is that the author—Dr. Clifford Chen—has donated to Fetterman's campaign at least four times, according to Federal Elections Commission records.
Chen, who's Fetterman's primary care physician, specializes in family medicine and practices at the University of Pittsburgh Medical Center. He wrote the letter after meeting with Fetterman on Oct. 14, describing the appointment as a follow-up to an examination in May.
The letter was released days after Fetterman labored with his words and used a closed-captioning monitor to read questions in an interview with NBC News reporter Dasha Burns that aired on Oct. 11.
After the segment, Burns told MSNBC that "our campaign team did notice a difference between the conversation when the closed captioning was on versus when it was off."
"Just in some of the small talk prior to the interview, before the closed captioning was up and running, it did seem that he had a hard time understanding our conversation," she said.
Though Oz did not address Fetterman's health issues, a moderator asked him, "Will you pledge tonight to release those records, in the interest of transparency?"
Fetterman said, "You know, I believe if my doctor believes that I'm fit to serve, and that's what I believe is appropriate" and added, "My doctors believe I am ready to be served."
When a moderator pressed on the issue, Fetterman replied, "Again, my doctor believes I am fit to be serving, and I believe that is where I am standing."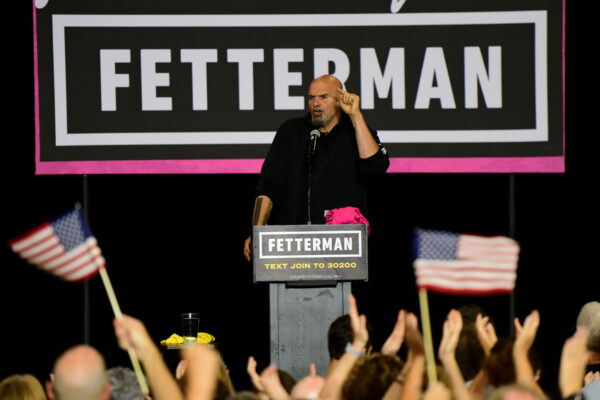 The Nov. 8 Election Day is two weeks away, and Fetterman entered the debate with a 2-point lead over Oz in the most recent poll. Published on Oct. 25, the survey from CBS News-You Gov showed Fetterman with 51 percent support compared to 49 percent for Oz.
The remaining days will determine if Fetterman's struggles during the debate will contribute to an OZ victory.
According to a 2019 Harvard Business School study of 62 elections in nine countries that includes 56 televised debates, the vast majority of voters who change their minds about who they are going to vote for during the course of a campaign do so long before the final weeks.
The study determined that these voters are rarely discouraged by what they see or hear during a debate in the final weeks before casting ballots.
Fetterman and Oz are vying to replace retiring Republican Sen. Pat Toomey. The Senate is currently deadlocked at 50-50 with Vice President Kamala Harris having the tie-breaking vote. Democrats are hopeful they can flip seats in Pennsylvania, Ohio, and Wisconsin to offset potential losses in Georgia, Arizona, and Nevada.