Fetuses Discovered at Washington Clinic Suggest Federal Abortion Laws Were Violated: Activists
A clinic in Washington may have violated federal laws governing abortions, pro-life activists said on April 5.
Activists with the Progressive Anti-Abortion Uprising (PAAU) say they obtained 115 aborted fetuses that were in a box from the Curtis Bay Medical Waste Services and there were indications that five abortions were not done legally.
They "were so advanced in their gestational age and the patterns of their wounds suggest violent federal crimes," Lauren Handy, director of activism for the pro-life group, told reporters during a press conference.
Washington police officers went to the home in late March to get the fetuses.
According to a letter released by PAAU, an attorney contacted authorities for the group and asked them to retrieve the unborn children and conduct an investigation into possible live birth abortions, as well as forensic examinations.
Handy and Teresa Bukovinac, who founded PAAU, said they asked a Curtis Bay driver for permission to take a box with medical waste markings from outside the Washington Surgi-Clinic, which conducts abortions, on March 25. The abortions were retrieved on March 30.
"We are demanding that the DC police conduct a full investigation into the deaths of these babies, including thorough autopsies. We demand that the US Department of Justice prosecute Santangelo for violations of the Born Alive Infant Protection Act and the Partial Birth Abortion Act. And we're demanding it now," Bukovinac said.
Dr. Cesare Santangelo is an abortionist at the clinic, which did not respond to a request for comment.
National groups, including the Susan B. Anthony List, have also called for autopsies of the fetuses.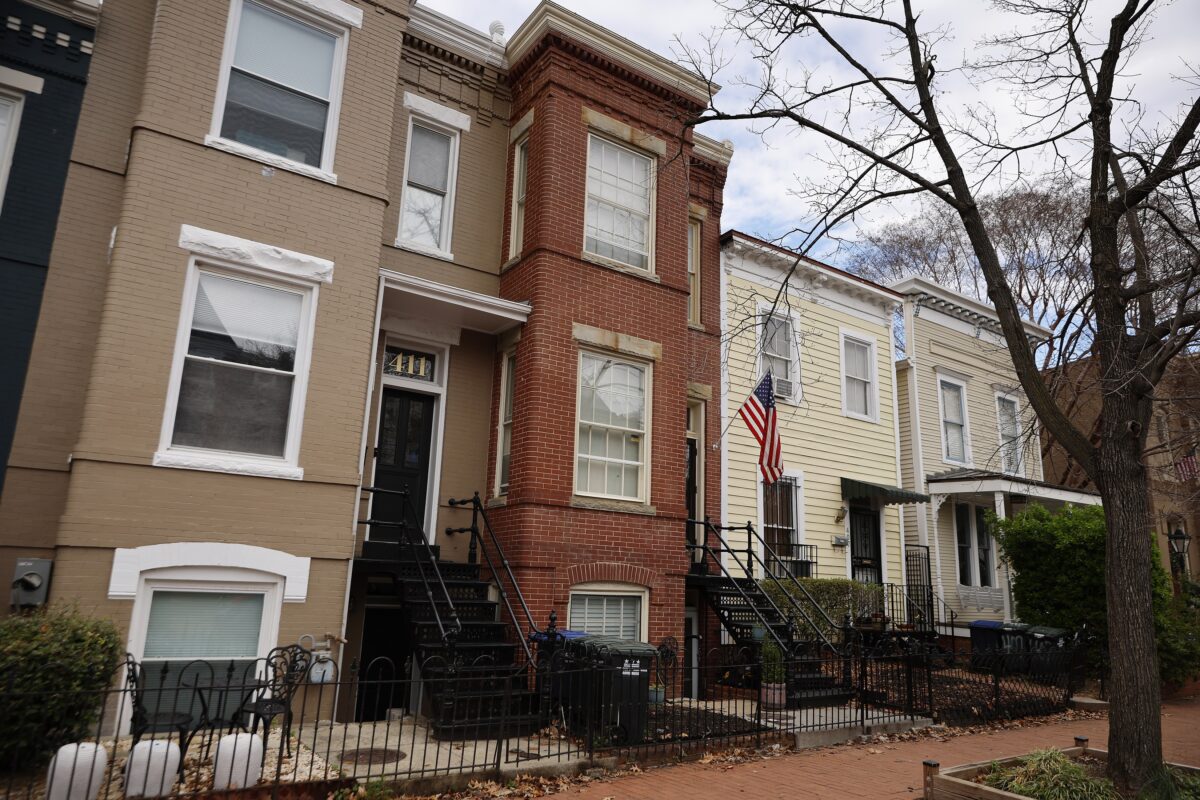 Ashan Benedict, a Metropolitan Police Department official, told reporters shortly after the discovery that "there doesn't seem to be anything criminal in nature about that except for how they got into this house."
"Due to the ongoing nature of this investigation, we are unable to discuss specifics in this case. This case remains under active investigation," a police spokesperson told The Epoch Times in an email.
The Office of the Chief Medical Examiner for D.C. referred comments to the office of Mayor Muriel Bowser, a Democrat. Bowser's office didn't respond to a query. The U.S. Attorney's Office for the District of Columbia declined to comment.
Curtis Bay told news outlets that, per agreements with clients, customers like the clinic "are prohibited from disposing of fetuses and human remains via Curtis Bay's services."
No people have been charged or arrested yet in relation to the fetuses.
The pro-life activists say they buried the other 110 fetuses, which they described as occurring in the first term of pregnancies.
Handy and eight others were charged on the same day the fetuses were retrieved for blocking access to a clinic in Washington on Oct. 22, 2020. The action was livestreamed on Facebook.
Federal prosecutors would start using a 1984 law called the Freedom of Access to Clinic Entrances Act Act, which bars obstructing, injuring, or intimidating a person who is obtaining or providing abortions, to prosecute people who interfered with abortion access, Attorney General Merrick Garland said in 2021.
Handy and the other activists face up to 11 years in prison if they are convicted on the charges.
Handy appeared in court on Monday and pleaded not guilty. She remains free on personal recognizance.