Florida AG Warns Public Against COVID-19 Testing Scams
As the Omicron variant of COVID-19 spreads nationally, Florida's Attorney General Ashley Moody warns consumers there are "bad actors" who come in the name of helping others but only to help themselves to personal information.
Moody recently announced that her office has received complaints about "suspicious COVID-19 testing sites."
"As we have seen throughout the pandemic, scammers change tactics as news and situations change," Moody said in a press release. "With the recent rise in the number of people seeking COVID-19 tests comes an increased risk that scammers will try to take advantage of the demand."
Because of long lines of in-person testing, many have decided to "seek the convenience" of at-home COVID-19 tests and testing services the attorney general's office said.
There are also reported incidences in Illinois as Gov. J.B. Pritzker announced his state is also "cracking down" on what he called "fly-by-night" testing centers referring to them as an "enormous problem."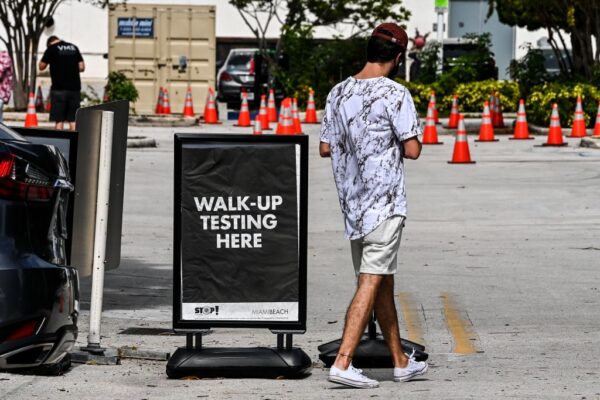 "We intend to make sure that those operations are no longer doing to customers and patients what they have been doing," Pritzker said during a press briefing.
Pritzker said that in some cases, testing sites are not informing people of their results while others are not taking "responsibility for how long it takes to get results back from laboratories."
The director of the Illinois Department Public Health, Dr. Ngozi Ezike said pop-up testing sites are helping to "fill the demand" and "not all are illegitimate."
"We do want to urge some caution with some of these clinics," Ezike said. "There unfortunately are those who are taking advantage of these crazy times to try to scam people."
If you have any doubts, ask questions while at the testing location, she said. "Specifically, about what lab the site is using and when you should expect to receive the results."
Last week, the Sarasota Police Department received a report concerning "suspicious individuals posing as staff and offering fake COVID-19 tests" at a drive through facility located at Ed Smith Stadium in Sarasota.  Allegedly, they were asking for people's personal information, the report stated.
The police report said a Venice man, David Andrew Auxier, told them that "two suspicious people"—a man and a woman—shared online links asking for personal information and handed out COVID-19 testing kits to some people waiting to get tested at the stadium, the report said.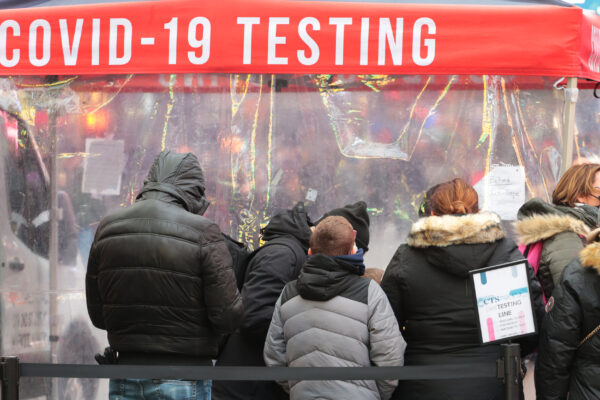 It added a website was provided by the pair for a company identified as Oak Crest Laboratory Services, which was shared with police.
The laboratory according to its website is based out of Oaklawn, Illinois, and has testing sites in and around the Chicago area.
Another witness to the event, who asked to remain anonymous told a Florida television news station that he was located at the end of the testing line when a woman walked up to his car and "handed him a Ziploc bag with a swab test." He said the woman asked for his phone and had him scan a QR code."
"I don't think medical professionals are actually wanting to touch your phone if I'm possibly Covid positive—it's just not protocol," the man told the TV reporter. "She had no hazmat gear or anything like that."
He said he went to a website that asked him to fill out some information and then the woman asked him to "swab his own nose."
"She wasn't very specific about how to do the swab or any of that," he told officers. "I began to look at the website and it just didn't look right so there are two red flags."
The Epoch Times reached out to the laboratory via email for comment, but they did not respond by press time.
He went on to say that he noticed someone collecting the swabs and "throwing them into a trash bag."  He said he "approached the worker and asked him for proof that he worked there."
"The man claimed he did not speak English," he continued. "I started speaking to him in Spanish, then the man said he spoke Russian."
He said he "called police and stayed in line" warning others of what was going on.
In the police report an employee at the site told authorities that there were "two insurance employees going around and asking for information, but they did not speak Spanish."
"No further law enforcement action was taken," the report stated.
The company who runs the Sarasota site, Real Diagnostics, said it has no ties to Oak Crest Lab.
A spokesperson for the diagnostics firm said those in line will be asked to fill out their information on paper and should not submit anything unless it has the Real Diagnostics logo on the page.
The company said they are now considering different ways to identify lab personnel, the spokesperson said in a release.
While the testing site's managers said they have several case workers gathering insurance information from those waiting in the car line, none working that day matched the description of the man and woman reported by Auxier, according to the police report.