Gascón Recall Campaign to Sue LA Registrar Over 'Wrongful Invalidation' of Signatures
After a second effort to recall Los Angeles District Attorney George Gascón failed in August, the recall campaign is filing an injunction against the county registrar, claiming that the county's signature verification process was "seriously flawed, resulting in substantial errors, the wrongful invalidation of many valid signatures."
The recallers said their volunteer attorneys have been reviewing the invalidated signatures since Sept. 6 and found that 39 percent of them warrant "clear, obvious, and legitimate challenges."
"These extremely disturbing findings necessitate a complete and timely review of all invalidated signatures," the campaign said. "This review is currently being obstructed by the Registrar's office."
Recallers said that examples of signatures incorrectly invalidated included those determined as "printed"—instead of a regular "signature"—even when the voter's signature on file was also in print format, and signatures classified as "non-matching" despite showing "substantial similarities" to the signatures on file.
According to the recall group, the registrar "placed arbitrary and capricious limitations on the review process" that cut back on "review hours, workstations, number of reviewers, access to information necessary to determine the legitimacy of a signature invalidation, and more."
The campaign is seeking injunctive relief as early as next week, which would bar the registrar's office from imposing certain restrictions that would interfere with its review process.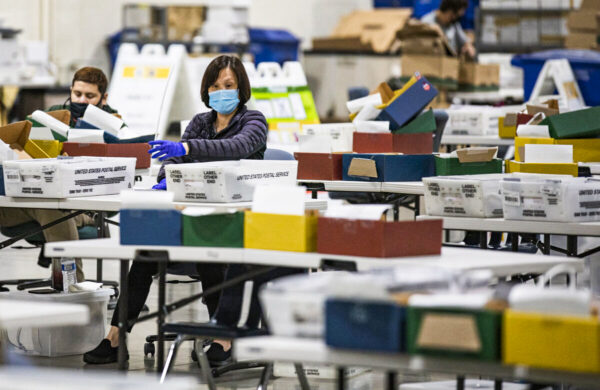 Recallers also said they'd be investigating other substantial issues in the recall process, such as the "inaccurate and inflated" number of signatures required due to "bloated" voter rolls.
Dean Logan, the county registrar, announced in August that almost 30 percent of the 715,883 submitted signatures on the recall petition were "found to be invalid."
Nearly 90,000 were not registered voters, and roughly 45,000 were duplicates, according to the registrar, leaving 520,050 eligible signatures—when 566,857 were needed to trigger a recall election.
According to Logan, the county's verification process followed all California laws and requirements.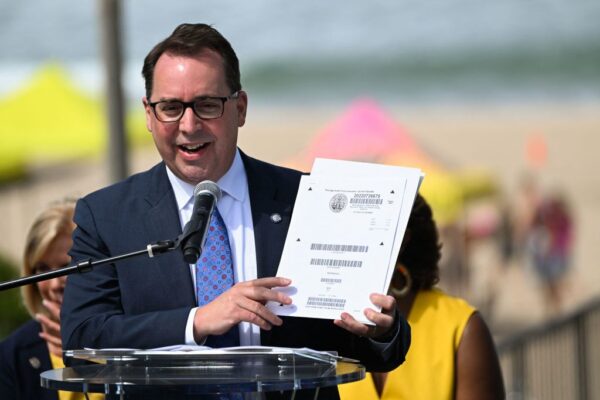 Under the registrar's current rules, the group said, it would take more than a year for the office to conduct a complete review of the invalidated signatures, which was why the group is conducting its own review.
Gascón, who was elected in December 2020, came under fire for pushing what critics consider "soft-on-crime" criminal justice reform policies, such as eliminating cash bail, getting rid of the death penalty, and refusing to charge juveniles as adults.
He was previously the DA in San Francisco and was replaced by Chesa Boudin, who implemented similar reform policies and was recalled by voters during the June primaries.
Gascón released a statement in August in response to the most recent failed recall.
"We are obviously glad to move forward from this attempted political power grab, but we also understand that there is far more work that needs to be done. … The DA's primary focus is and has always been keeping us safe and creating a more equitable justice system for all," he said.
The county registrar told The Epoch Times on the evening of Oct. 12 the county will not comment on the matter until the injunction is filed.