George Soros said he neither knows Manhattan district attorney Alvin Bragg nor did he contribute to his election campaign, with the billionaire financier responding to a question as to what he thought about the "Soros-funded DA" label often slapped on Bragg by his critics.
Soros told Semafor that he did not contribute any money to Bragg's election campaign and doesn't know him, while responding to a question about his thoughts on supporters of former president Donald Trump linking Soros to Trump's unprecedented indictment.
"I think some on the right would rather focus on far-fetched conspiracy theories than on the serious charges against the former president," Soros replied.
The billionaire financier has contributed significantly to the Color of Change PAC, which endorsed Bragg in his campaign for Manhattan district attorney in 2021 and which pledged more than $1 million on an independent expenditure campaign to support Bragg.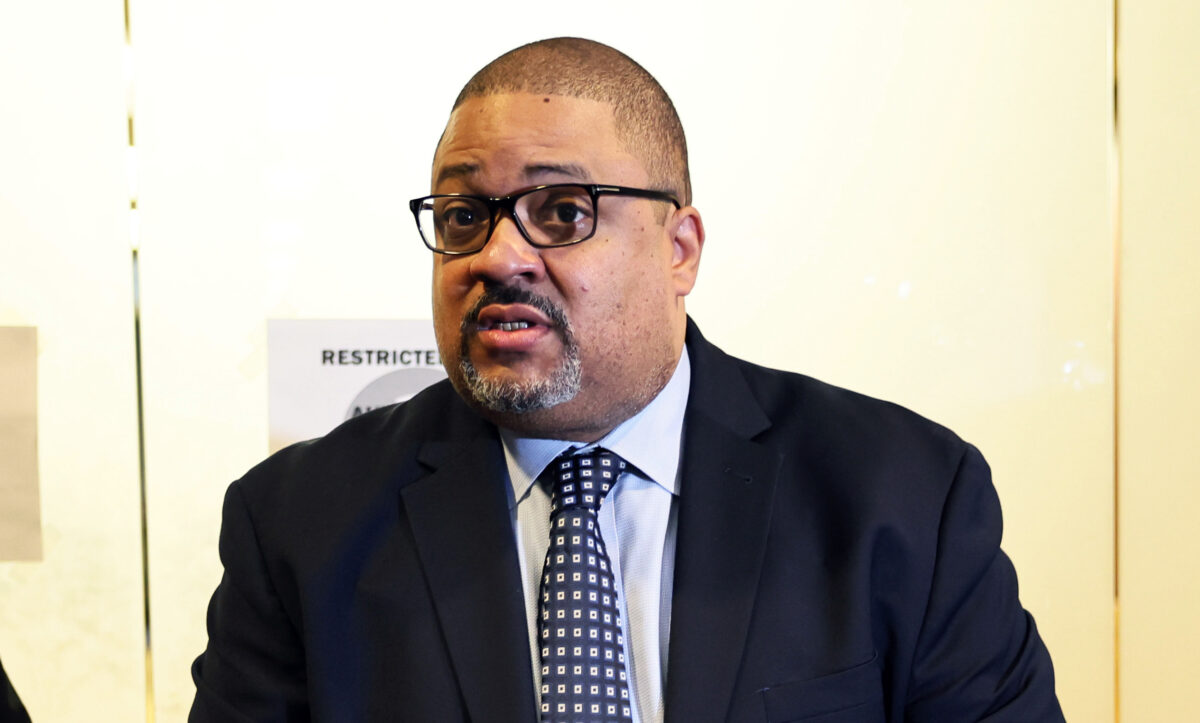 Soros spokesperson Michael Vachon told CNN recently that while Soros and Democracy PAC—a PAC to which Soros has donated money—jointly contributed $4 million to the Color of Change PAC, Vachon insisted, however, that none of those funds were earmarked for Bragg's campaign and that "there has been no contact between the two."
In his remarks to Semafor, Soros pointed to an op-ed he had written explaining why he's donated to "reform-minded prosecutors" and why he has "no intention of stopping."
"The funds I provide enable sensible reform-minded candidates to receive a hearing from the public. Judging by the results, the public likes what it's hearing," Soros wrote.
Many, especially those on the right, would disagree that Soros's investments in political activism are music to their ears.
Some, like the Anti-Defamation League, have said that criticism of Soros for backing progressive political causes is often "recast as fodder for outsized conspiracy theories" that rely on "longstanding antisemitic myths, particularly the notion that rich and powerful Jews work behind the scenes, plotting to control countries and manipulate global events."
Soros, founder of Soros Fund Management and the Open Society Foundations, is Jewish.
'Soros-Funded'
The "Soros-funded" label has been applied to Bragg for some time, though it seems to have become the default descriptor for the man who many see as being driven by political imperatives in the pursuit of criminal charges against the former president.
Trump was charged on Thursday after a grand jury empaneled by Bragg voted to indict the former president.
"Apparently, Soros-backed Manhattan district attorney Alvin Bragg is actually indicting my father," the former president's eldest son, Don Trump Jr., said in a video statement. "Let's be clear, folks. This is like communist-level [expletive]. This is stuff that would make Mao, Stalin, Pol Pot … it would make them blush."
"It's so flagrant, it's so crazed," he added, with his comments reflective of the type of criticism has been leveled against Bragg over his pursuit of criminal charges against the former president, namely that the case is politically motivated and amounts to election interference.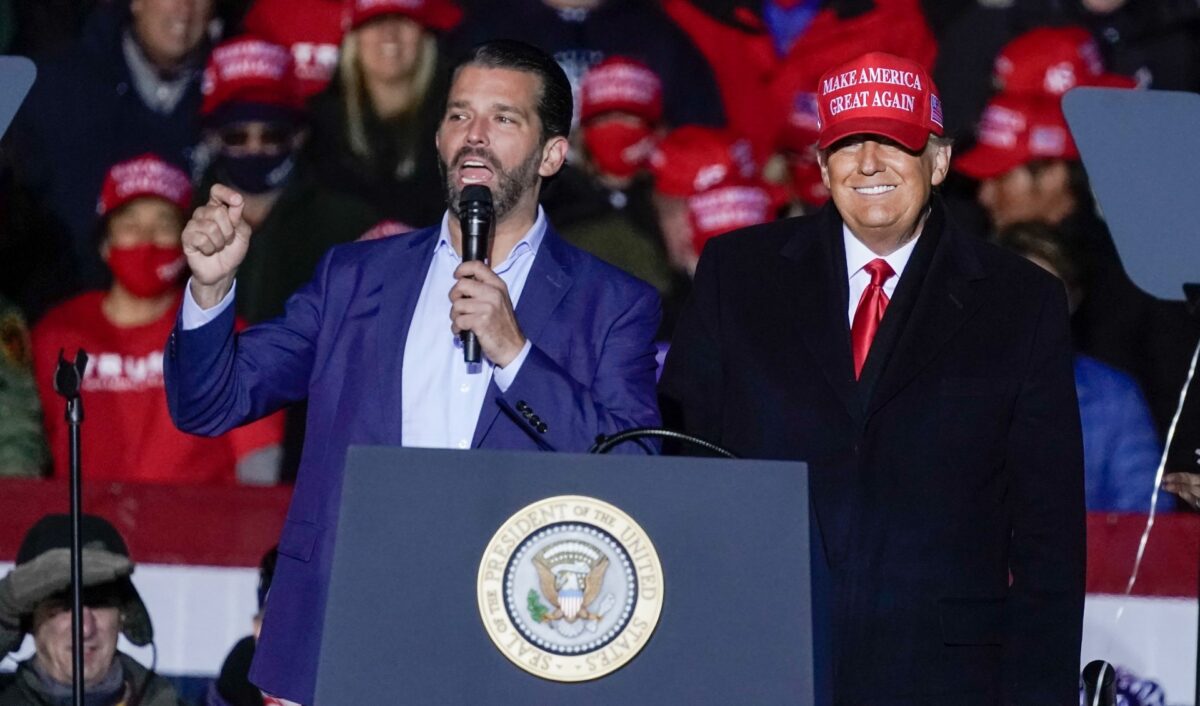 Further, as rumors swirled that Bragg was preparing to make his move, Florida governor Ron DeSantis alleged that Bragg was not just playing politics but had "weaponized" the district attorney's office to the detriment of public safety by focusing on Trump while ignoring violent crime.
"The Manhattan district attorney is a Soros-funded prosecutor, and so he, like other Soros-funded prosecutors, they weaponize their office to impose a political agenda on society at the expense of the rule of law and public safety," DeSantis said Monday.
"If you have a prosecutor who is ignoring crimes happening every single day in his jurisdiction, and he chooses to go back many, many years ago to try to use something about porn star hush-money payments, you know, that's an example of pursuing a political agenda and weaponizing the office," DeSantis said. "And I think that that's fundamentally wrong."
DeSantis warned further that other "Soros-funded prosecutors" might carry out "a high-profile politicized prosecution, and that's bad."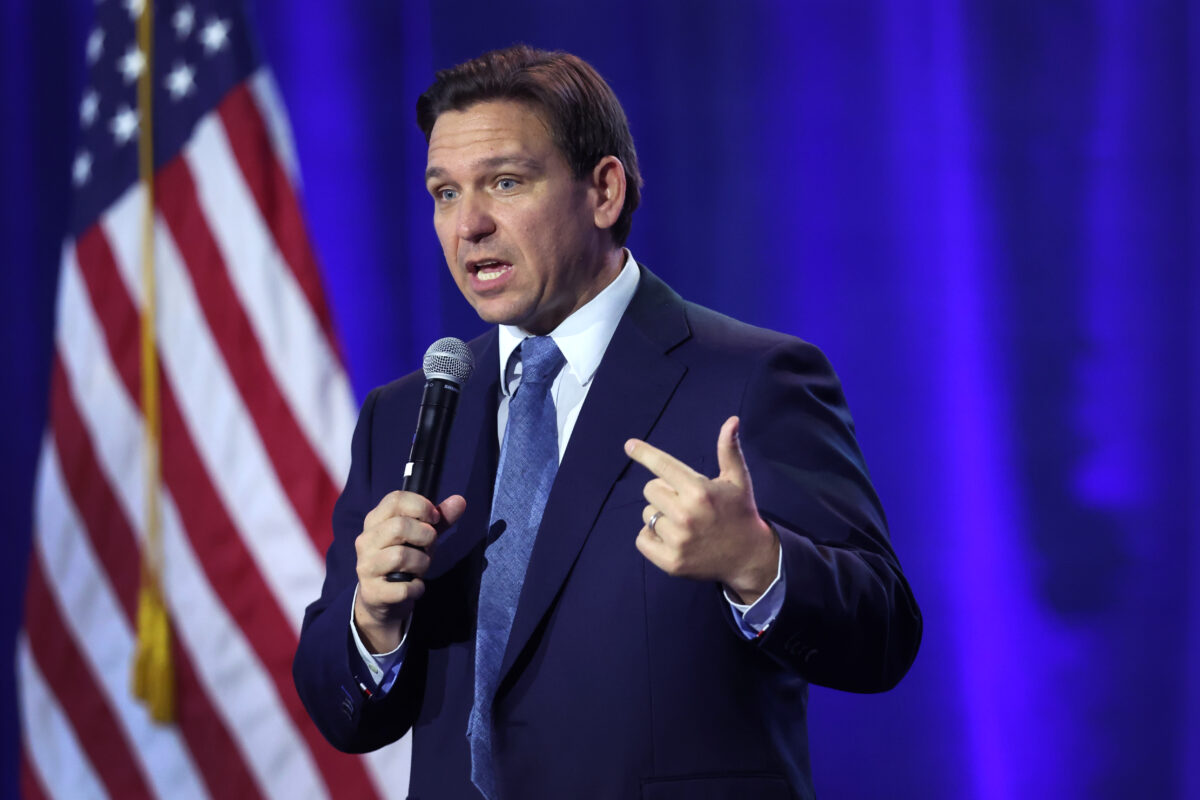 While repeated requests for comment to Bragg's office by The Epoch Times have gone unanswered, the general counsel for Bragg's office on Friday penned a letter denouncing "baseless and inflammatory allegations that our investigation is politically motivated."
Leslie B. Dubeck, the general counsel for Bragg's office, wrote in a letter to top House Republican chairmen that the "committees' attempted interference with an ongoing state criminal investigation—and now prosecution—is an unprecedented and illegal incursion on New York's sovereign interests."
House Republicans have demanded documents and testimony from Bragg about his case against Trump, accusing the Manhattan district attorney of playing politics.