Gun Range Has Unique Training Approach Amid Chicago Violence
BRIDGEVIEW, Ill.—It's been an interesting year for Joseph Stanford to take over a gun range business near Chicago.
He bought a struggling gun range in Bridgeview, about 15 miles southwest of Chicago, in January 2020. The pandemic hit, closing him down. Then a wave of violence hit Chicago. The city ended 2020 with about 4,000 shooting victims, up from about 2,600 in 2019.
The number of clients at his range grew, many of them black and many of them new gun owners.
Gun ownership spiked nationwide last year, with the biggest increase among black buyers, at 56 percent, according to the National Shooting Sports Foundation. Two out of five sales were first-time buyers.
Stanford took on a personal mission to not only teach new gun owners about their weapons, but also to influence how young black men in particular view guns.
"When they see a gun, they automatically think this is to kill someone. That's their mindset, right?" Stanford told The Epoch Times. "We need to start emphasizing responsibility with a firearm, and what it can do constructively as opposed to just making it an automatic destructive thing."
"I want to be able to have the young men to understand that you can be a police officer, you can help your community; you can be a security officer, you can help your community; … You can be in military … help our nation," he said. "These are involving having firearms."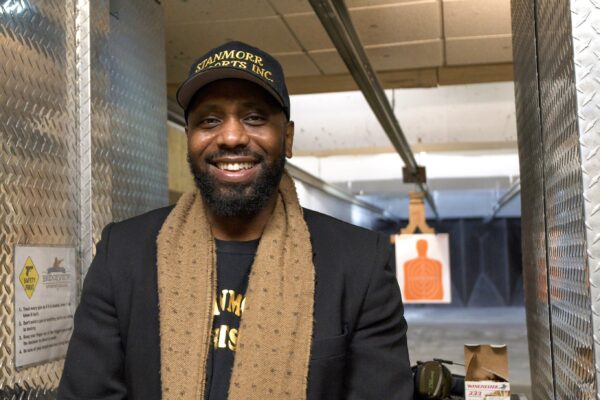 Prior to buying the gun range, Stanford had owned a security company in Chicago with his father for many years. He helped businesses operate safely in some of the city's most violent neighborhoods.
Over the years, he trained many young black men to obtain certificates to become security officers. Now he's extending that same kind of effort to his gun range business, teaching them to be protectors. He said he is the only black range-owner he knows of in the state.
The master instructor at his gun range, Kevin Wheeler, is also on board with this mission. He has helped train hundreds in this demographic, many of whom have lived in fear in violent neighborhoods, to get the training needed to qualify them for Firearm Owners Identification cards.
"Let me show you how to properly use this firearm, because it's not anything to be afraid of," Wheeler said. "That way, you can defend yourself and go back home the same way you left."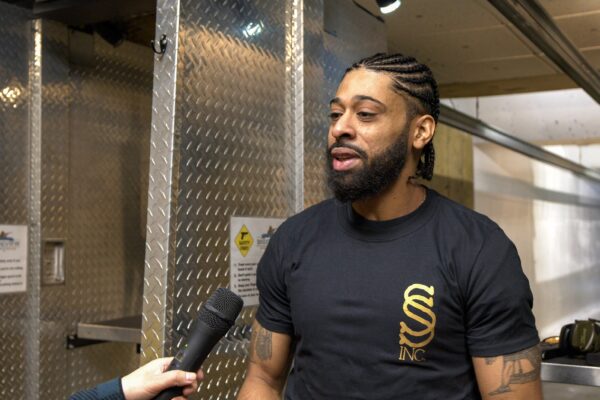 A First-Time Gun Owner
Jessica Luckett lives on the violent south side of Chicago. She was long afraid of guns. In 2016, her brother was shot dead and Luckett herself has been held at gunpoint during a robbery.
"So when you have that happen to you, it makes you so afraid that you don't even want to own one," Luckett told The Epoch Times. "I never wanted to touch one. If I was in the presence of one, I would ask the person to put it [away] because I was shaking and sweating."
As Chicago violence and crimes such as carjacking spiked last year, she felt a stronger need to protect herself.
"It's a slow transition; you don't get it over in one day. But it is something you can get over," Luckett said of the fear of guns.
She is now a member of a local women's gun club called Women with Guns and Attitudes. The group members grew from three in June 2020 to over 1,000 now.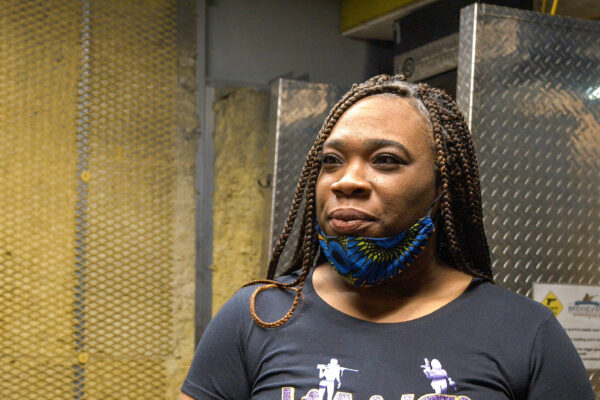 One of the founders, Leonetta Harris, told The Epoch Times, "A lot of women want to protect themselves. One of the first and most important things we teach our members about is gun safety, which is to safely handle a gun."
Harris has had her FOID since she was 22. During past year, she started practicing more at Stanmorr Sports, which is a meeting spot for many of her members.
Her message to lawmakers is "Don't touch our guns."
"I'm a homeowner, and I have kids," she said. "I just want to make sure that I'm safe and able to defend myself against any harm."