Democratic Michigan Gov. Gretchen Whitmer outlined her three-pronged approach to gun reform in what was her fifth State of the State address on Wednesday, saying "The time for only thoughts and prayers are over."
Addressing the full Legislature in the House chamber, Whitmer called for enacting universal background checks, safe gun storage laws, and extreme risk protection orders, better known as red flag laws, "so we can keep guns out of the hands of those who might represent a danger to themselves or others."
Whitmer touted her recent initiative, "Operation Safe Neighborhoods," which she said has taken "hundreds of illegal firearms off the street before they could be used in the commission of a crime."
"But we must do more so the world that our kids inherit is not more violent than the one we inhabit now," she explained.
She went on to highlight the impetus for the gun reforms she proposed—the Nov. 2021 school shooting at Oxford High School in southeastern Michigan, which claimed the lives of four students and injured seven, and the multiple instances of gun violence across the country that has happened since.
In the Oxford High School shooting's aftermath, Republican lawmakers blocked all proposed gun reform-related legislation, including one to require safe gun storage, the Detroit Free Press reported.
"Despite pleas from Oxford families, these issues never even got a hearing in the last legislature," Whitmer said.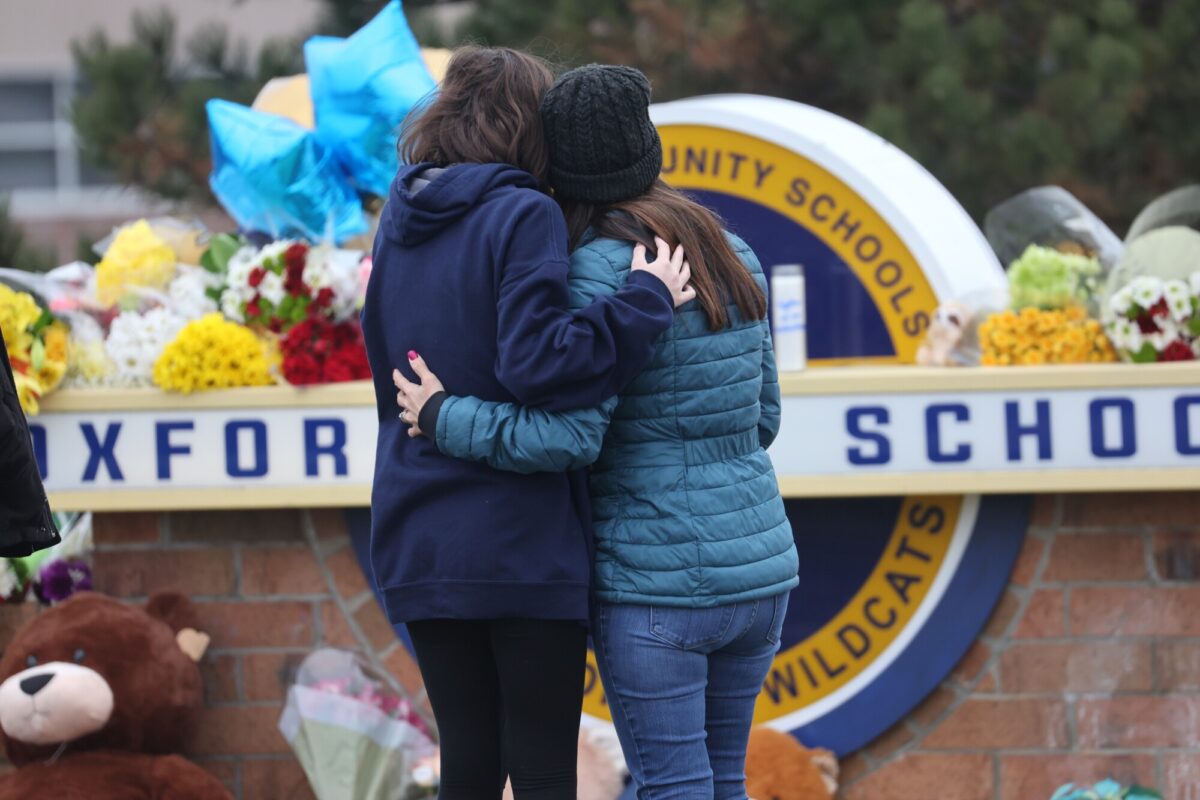 Since Democrats have taken control of both the state's house and senate this month, a first since 1983, according to the Detroit Free Press, Whitmer now has "a historic opportunity" to take advantage of the "monumental" power shift in Lansing and accomplish her policy goals around gun reform.
Though the Democrats enjoy only a very slim margin of two seats in both legislative bodies, Whitmer said that she hopes to "work across the aisle" to build bipartisan support.
"This year, let's work together to stop the violence and save lives," she urged the lawmakers in the audience.
Giffords Law Center, a gun reform advocacy organization led by former congresswoman Gabrielle Giffords, recently gave Michigan a C+ "scorecard grade" for its current gun reform efforts, saying that the state has made moderate strides in recent years to improve gun safety, but it can do "much more" to save lives and prevent shootings.
In 2020, Giffords found Michigan ranked 24th in the highest-gun death rate in the United States.
Opposition Response
Michigan Senate Republican leader Aric Nesbitt didn't comment on Whitmer's gun reform proposals during his GOP response to the State of the State address.
Other Republican lawmakers expressed a wait-and-see approach. Michigan state Rep. Kathy Schmaltz told woodtv.com, "I'd have to look at all the proposals because I don't want to comment when I haven't read everything."
And state Sen. Mark Huizenga said, "I think we have to wait and see what it looks like. We don't actually know."
However, both lawmakers expressed their strong defense of Second Amendment rights.
"I am a proponent everybody should have the right to protect themselves and own a gun," Schmaltz told the outlet. "We can't lose that."
State Rep. Bryan Posthumus said that people's rights to both protect themselves and hunt are "fundamental."
"There's no faster way to stop a bad guy with a gun than a good guy with a gun," he said.
Brenden Boudrea, executive director of gun rights advocacy group Great Lakes Gun Rights, expressed strong opposition to Whitmer's proposed reforms in a press release, calling them "a recipe for disaster."
He said red flag laws "take away due process protections," and safe gun storage laws reduce "access to firearms in an emergency," only hurting law-abiding gun owners.
"Whitmer's use of the bully pulpit to call for dismantling the rights of law-abiding gun owners is just business as usual for this administration," he said.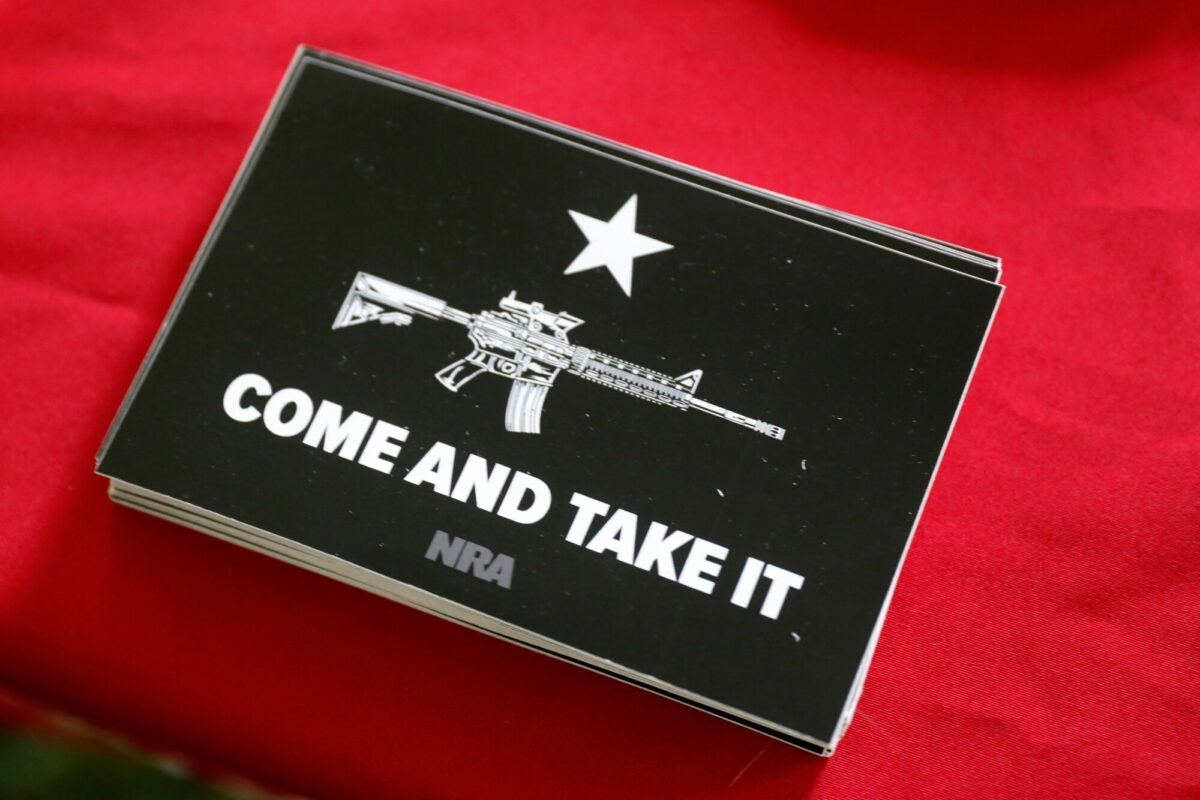 Bay City gun shop owner Glenn Duncan said he agreed with Whitmer's proposed policy of safe gun storage, telling the local ABC affiliate ABC 12, "I am for that 100 %. If you are buying guns, you need to protect your guns from everybody."
But he was less supportive of the red flag laws, fearing that they could be easily abused. "People that are anti-gun, they are going to get us, by using red flag laws, say that I am a criminal and I shouldn't have guns and I said something wrong," he said.
Red Flag Laws Explained
According to Giffords, extreme risk protection orders (ERPOs), also called red flag laws, provide a proactive way to prevent gun tragedies, such as mass shootings, suicide, and deadly domestic violence situations, before they occur.
Such laws vary from state to state, but typically they empower families, certain key community members (such as teachers and school administrators), and law enforcement to petition a court directly to temporarily restrict access to firearms if someone demonstrates clear warning signs of violence or presents a significant risk to themselves or others.
According to Pew Charitable Trusts, 19 states and the District of Columbia have adopted red flag laws since 1990, some with bipartisan support. Fourteen of those came soon after the deadly 2018 school shooting in Parkland, Florida, that sparked a cry for gun reform across the country.
Depending on the state, ERPOs can last anywhere from six months to two years.
Dr. April Zeoli, associate professor at the University of Michigan, who runs "the largest study of red flag laws," told Western Michigan's Fox affiliate Fox 17 that her findings indicate that red flag laws seem to be an effective measure. She found that in her analysis, which examined 6,700 red flag cases across six states, 10 percent were "in response to a mass shooting threat."
Admitting that more research is needed because ERPOs "are relatively new," Zeoli noted that they appear to be beneficial in situations involving suicide and domestic violence.
However, an Associate Press (AP) analysis found less encouraging results—red flag laws are rarely used in the states that have enacted them.
Since 2020, under red flag laws, only 15,049 instances of removing weapons occurred. This amounts to fewer than 10 in 100,000 adults.
Experts consider the number a drop in the bucket compared to the millions of firearms that are in circulation and countless potential warning signs law enforcement officers encounter from gun owners every day, AP reported.
"It's too small to make a ripple," Duke University sociologist Jeffery Swanson, who studies red flag surrender orders nationwide, said. "It's as if the law doesn't exist."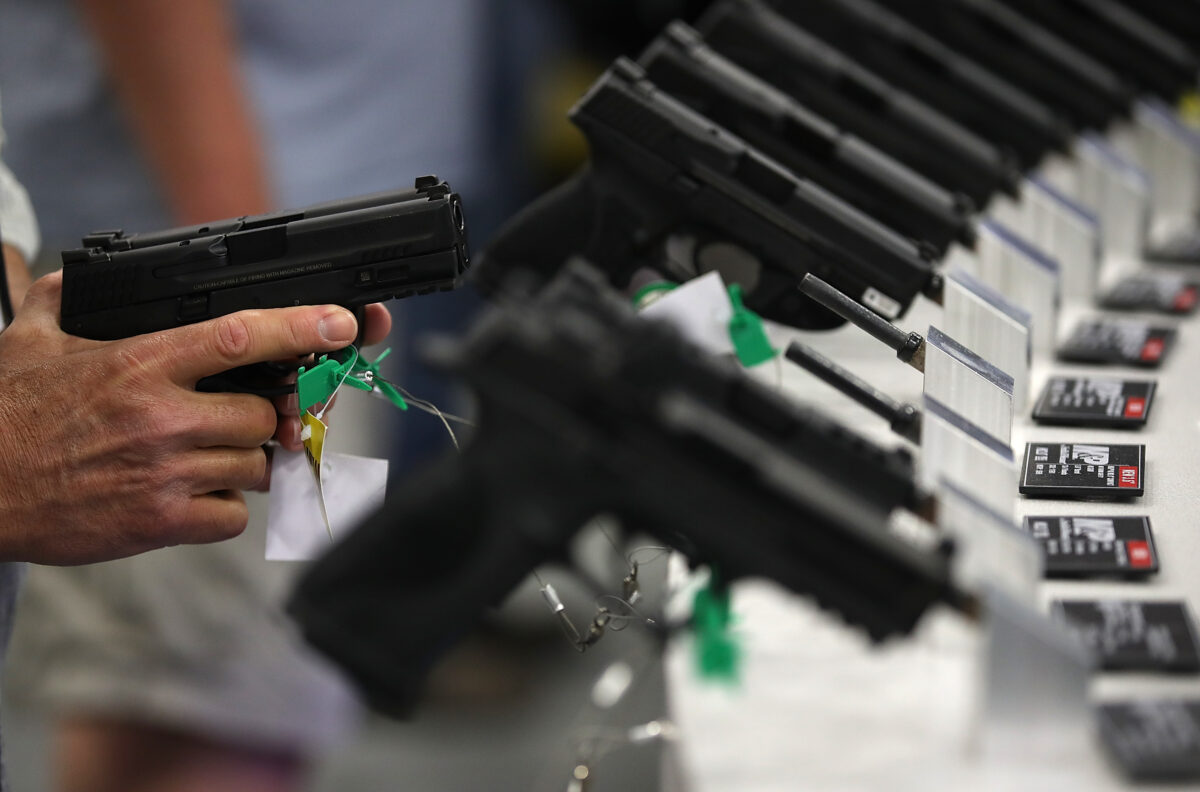 Secure Gun Storage Laws 
According to gun reform advocacy group Everytown Research and Policy, 23 states have adopted some sort of secure storage law for guns.
The laws vary from state to state, but their purpose is to prevent children and adults, who are legally prohibited from possessing a firearm, from getting their hands on a gun kept at home.
The group claims that households "that lock firearms and ammunition" have seen 85 percent fewer unintentional injuries. Those who don't "are significantly more likely to have their guns stolen," with approximately 380,000 disappearing from individual gun owners' homes each year through theft.
And Giffords reports that between 70 and 90 percent of guns used in suicides, unintentional shootings, and school shootings committed by shooters under 18 years of age, were taken from their own homes or those of friends and relatives.
From NTD News