Heart Patient Plays Ping Pong With Cardiologist Who Saved His Life
ORANGE, Calif.—A man who received a second chance at life played his favorite sport March 31 with the cardiologist who performed his life-saving procedure.
In late 2020, Anaheim resident Manh Nguyen, 64, began to feel fatigue, shortness of breath, and pressure in his chest and stomach. Believing he had contracted COVID-19, Manh took a test, which returned negative.
Puzzled at what was wrong with him, Nguyen sought help at Providence St. Joseph Hospital in Orange, California, where doctors performed a variety of tests. After testing his heart function with an electrocardiogram, doctors discovered he had suffered a heart attack and that his heart was working around one-third—or less—of its normal function due to blocked blood vessels.
Nguyen's heart function was so weak that he would not have been able to survive a bypass surgery, according to Providence St. Joseph Hospital cardiologist Dr. Michael Chan, who determined that Nguyen would be a good candidate for a newer type of procedure called Protected PCI, which involves using the world's smallest heart pump at less than three millimeters in size.
"It's a high risk procedure we do in patients that really don't have other options," Chan told The Epoch Times. "[Nguyen] had a really sick heart. His heart function was severely depressed after coming in with heart failure and a heart attack."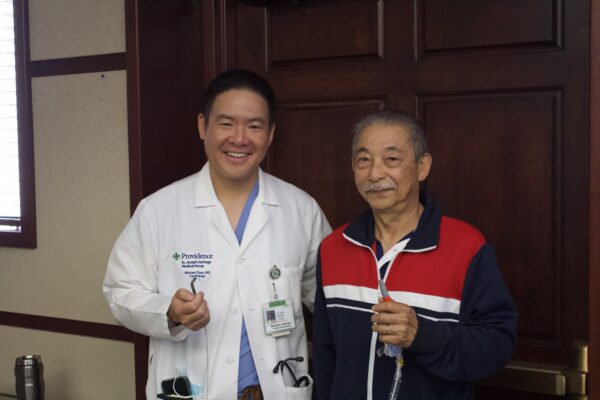 The complex yet non-surgical procedure involves placing a small pump, called the Impella Pump, within the arteries of the heart while stents are placed to open up blocked arteries, which is vital for patients like Nguyen who would not likely survive traditional heart bypass surgeries, Chan said.
"The pump basically doing the pumping work for the heart, even if the heart is not moving at all," Chan said. "And for [Nguyen], we can take out the pump right after the procedure, while other hearts need more time to recover and we leave it in for an extra day or two."
Nguyen was able to leave the hospital just 24 hours after the procedure.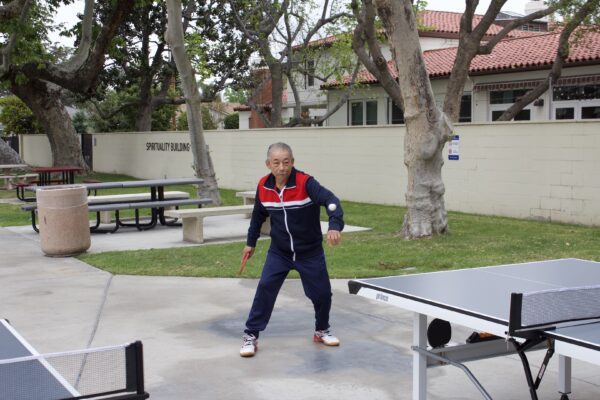 In a video about his experience, Nguyen said he feels great after the surgery and is happy to be back playing ping pong, of which he has been an avid player for over 10 years.
"My life now is fulfilling and very happy," he said. "I made the decision to retire because I realized life is too short to be working too much."
Over a year after the surgery, Nguyen and Dr. Chan enjoyed a game of ping pong outside St. Joseph's Hospital to both celebrate Nguyen's recovery and demonstrate the healing capability of the procedure.
While Chan admitted he had not played in over three years, the two seemed to have a great time together.