House Hears From Uvalde Survivors Including Girl, 11, Forced to Cover Herself in Classmates' Blood and Hide
Survivors of the mass shooting at Robb Elementary School in Uvalde, Texas, delivered emotional testimonies before House lawmakers at a hearing on gun violence on Wednesday.
Among them was 11-year-old Miah Cerrillo, who appeared in a prerecorded video before the House Committee on Oversight and Government Reform, and recounted the heartbreaking moment she watched her classmates and teacher die.
The student at Uvalde school explained that she and other fourth-graders had been watching a movie in their classroom when the gunman appeared in the hallway before entering a neighboring classroom and opening fire.
The shooter, Salvador Ramos, then returned to Cerrillo's classroom and opened fire, killing her teacher and a number of other students.
Cerrillo said she was forced to cover herself in the blood of her other classmates and play dead to avoid being shot by the gunman before using her teacher's phone to call 911 for help.
When asked by her father if she feels safe at school, the young girl shook her head and explained that she was fearful that another shooting incident might occur.
"I don't want it to happen again," she said.
Prior to Cerrillo's testimony, committee Chairwoman Rep. Carolyn B. Maloney (D-N.Y.) praised the young girl for her courageous "decision to record her story and share it with the American people," adding that she hoped lawmakers would "open their hearts and minds to what she has to say."
Cerrillo was the youngest of survivors and family members who testified before the committee about the devastating massacre that claimed the lives of 19 children and two teachers on May 24.
Felix Rubio and Kimberly Mata-Rubio, parents of 10-year-old Alexandria Aniyah—also known as Lexi—a victim of the shooting, also gave testimony on Wednesday (pdf). They are also parents to five other children, all of whom attended Uvalde public schools during the 2021–22 school year.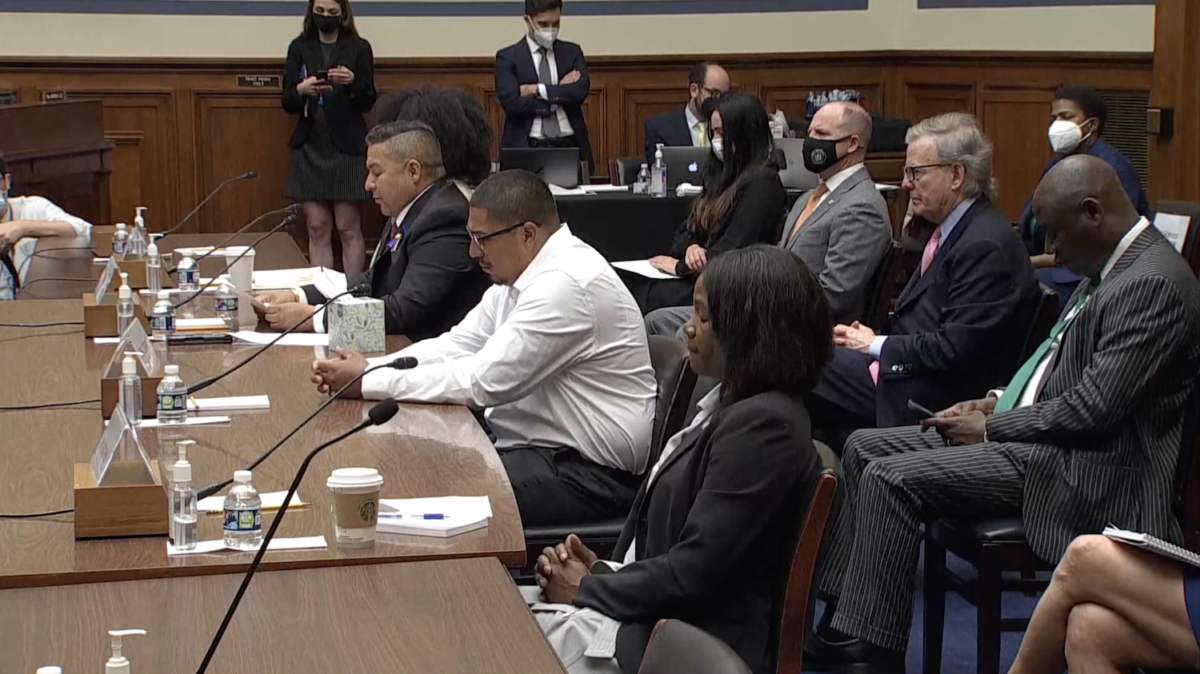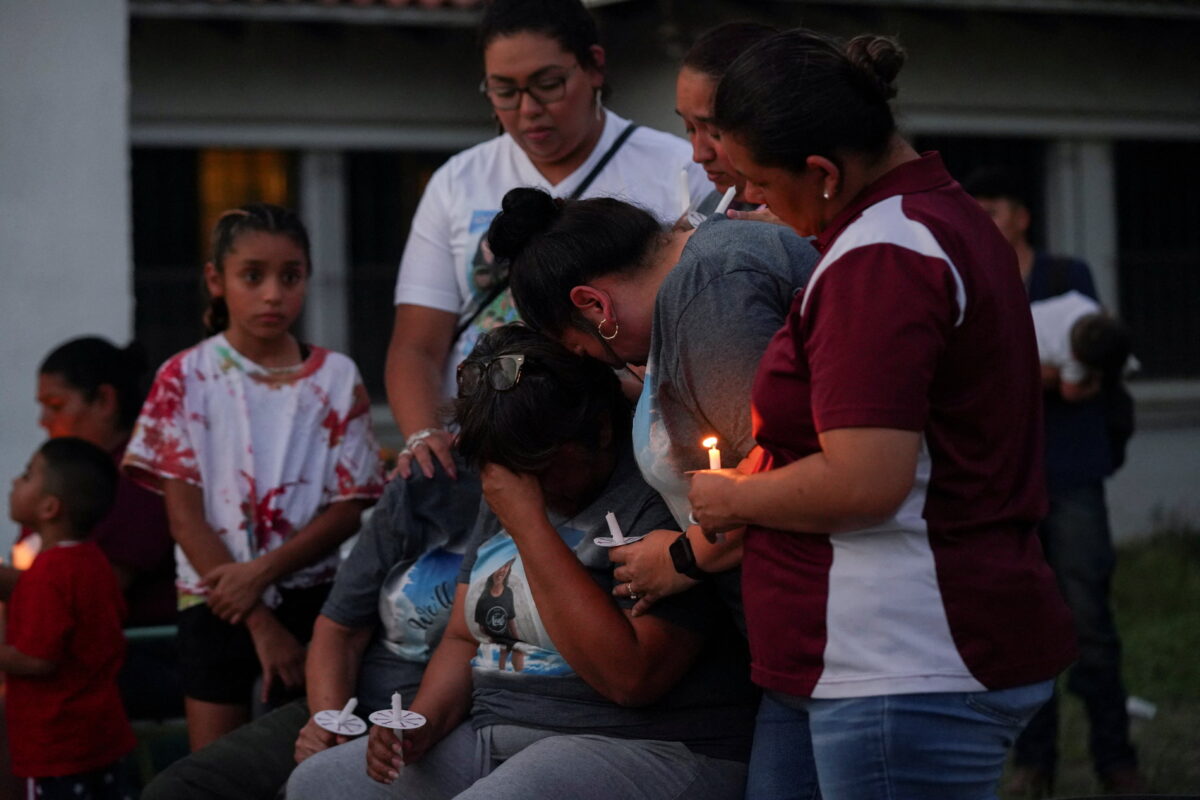 Kimberly described how she had dropped her children off at the school on May 24 and attended end-of-school-year awards ceremonies that morning.
"Lexi received the good citizen award and was also recognized for receiving all-As. At the conclusion of the ceremony, we took photos with her before asking her to pose for a picture with her teacher, Mr. Reyes," the mother explained. "That photo, her last photo, ever, was taken at approximately 10:54 a.m."
Rubio, a journalist, said she had promised to get her daughter ice cream later that evening to celebrate.
"We told her we loved her, and we would pick her up after school. I can still see her, walking with us toward the exit," Rubio said. "I left my daughter at that school, and that decision will haunt me for the rest of my life."
Shortly after arriving at her office for the day, the mother explained how she had heard of a shooting near Robb Elementary. After confirming that her son was safe, she began searching for her daughter; first checking buses full of evacuated children before driving to local hospitals.
"She wasn't there. My dad drove an hour-and-a-half to San Antonio, to check with University Hospital," the mother explained. "At this point, some part of me realized she was gone."
Soon after, the Rubios were informed that their daughter was among the 19 students that were killed.
"We do not want you to think of Lexi as just a number," the parents said. "So, today, we stand for Lexi, and, as her voice, we demand action. We seek a ban on assault rifles and high-capacity magazines … We seek to raise the age to purchase these weapons from 18 to 21 years of age. We seek red flag laws, stronger background checks. We also want to repeal gun manufacturers' liability immunity."
Uvalde pediatrician Dr. Roy Guerrero, who was working at Uvalde Memorial Hospital on the day of the massacre, also spoke to the committee to describe the fatal injuries he witnessed.
"Two children, whose bodies had been pulverized by bullets fired at them, decapitated, whose flesh had been ripped apart. That the only clue as to their identities were the blood-spattered cartoon clothes still clinging to them," he recalled.
Wednesday's hearing came just hours before the House voted to pass several bills relating to gun restrictions, including raising the minimum age to buy semi-automatic rifles from 18 to 21 and banning high-capacity ammunition magazines.
However, the legislation is unlikely to overcome the 60-vote filibuster threshold in the Senate and become law.