House Select Subcommittee on the Coronavirus Crisis: Final Hearing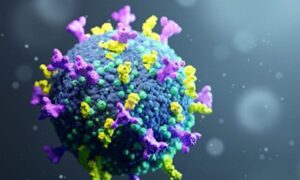 The Select Subcommittee on the Coronavirus Crisis released its final report and is going to hold a final hearing on Dec. 14, beginning at 2:00 p.m. ET.
The hearing will be held at the Rayburn House Office Building in Washington, and chaired by Rep. James Clyburn (D-S.C.).
It will feature testimony from:
Dr. Rick Bright, former deputy assistant secretary for Preparedness and Response at the Department of Health and Human Services;
Dr. Kizzmekia Corbett, assistant professor of Immunology and Infectious Diseases at Harvard T.H. Chan School of Public Health and former vaccine researcher at the National Institutes of Health;
Rebecca Dixon, executive director of the National Employment Law Project;
Dr. Ngozi Ezike, president and chief executive officer of Sinai Chicago and former director of the Illinois Department of Public
Health.
The final report, which is entitled "Preparing for and Preventing the Next Public Health Emergency: Lessons Learned from the Coronavirus Crisis," provides the subcommittee's final 30 recommendations to strengthen the nation's ability to prevent and respond to public health and economic emergencies.
This event will be livestreamed on EpochTV at 2:00 p.m. ET on Dec. 14. Access the livestream on this page, and also on EpochTV.
* Click the "Save" button below the video to access it later on "My List."
Follow EpochTV on social media:
Twitter: https://twitter.com/EpochTVus
Rumble: https://rumble.com/c/EpochTV
Truth Social: https://truthsocial.com/@EpochTV
Gettr: https://gettr.com/user/epochtv
Facebook: https://www.facebook.com/EpochTVus
Gab: https://gab.com/EpochTV
Telegram: https://t.me/EpochTV