While the Top Gun, Avatar and Black Panther sequels drew millions to cinemas, there are plenty of this year's Oscar-nominated films you might not have seen yet – or even have heard of before all the awards season buzz.
Want to know your Everything Everywhere All At Once (Oscars frontrunner, with 11 nominations), from your All Quiet On The Western Front (BAFTAs frontrunner, with 14 nods)? And more importantly, how to watch them?
Here's our guide to this year's Oscar and BAFTA nominees – and where you can see them ahead of the ceremonies. Note, some films may be included with streaming packages, others you might have to pay extra to rent, depending on your subscription.
EVERYTHING EVERYWHERE ALL AT ONCE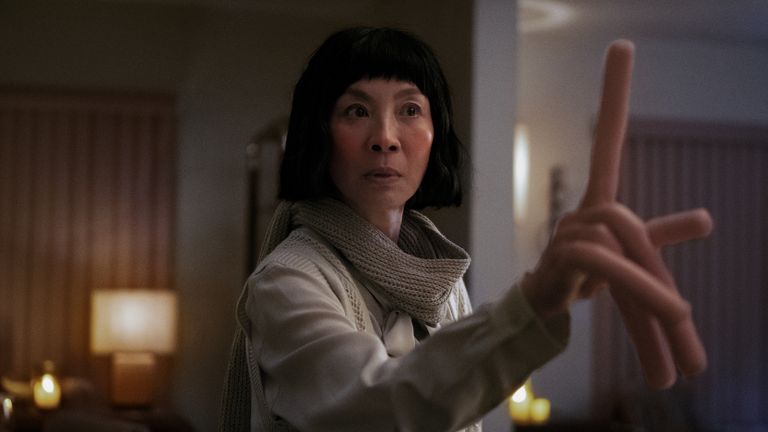 A word-of-mouth and critically acclaimed hit, Everything Everywhere All At Once leads the Oscars race and is the bookies' favourite to win best picture; stars Michelle Yeoh, Ke Huy Quan, Jamie Lee Curtis and Stephanie Hsu are also up for acting gongs, too.
Directed by Daniel Kwan and Daniel Scheinert, collectively known as Daniels, the film is billed as "a hilarious and big-hearted sci-fi action adventure about an exhausted Chinese-American woman (Yeoh) who can't seem to finish her taxes". Oh, and she also discovers parallel universes and has to prevent a powerful being from destroying the multiverse.
Following its release in cinemas Everything Everywhere All At Once is now available to stream on Paramount+, Apple TV, Google Play and Amazon Prime Video.
ALL QUIET ON THE WESTERN FRONT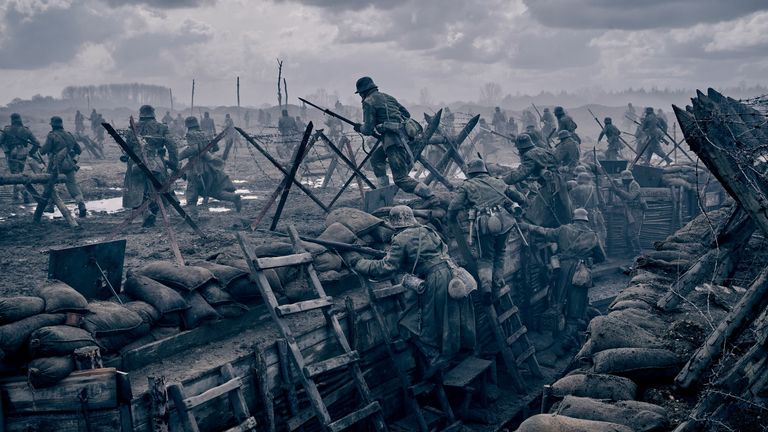 A German-language film based on the renowned 1929 novel by Erich Maria Remarque, All Quiet On The Western Front leads the BAFTA nominations – equalling Crouching Tiger Hidden Dragon's record as the most nominated foreign film in the history of the awards – and gained nine nods at the Oscars, too.
It's a hard watch, telling the story of a young German soldier on the Western Front of the First World War; how the initial euphoria of war turns into desperation and fear as he and his comrades fight for their lives, and each other, in the trenches.
You can watch All Quiet On The Western Front on Netflix.
THE BANSHEES OF INISHERIN
Set on a remote imaginary island off the Irish Coast in the 1920s, The Banshees Of Inisherin reunites In Bruges stars Colin Farrell and Brendan Gleeson and tells a darkly comic story of a friendship gone wrong; Gleeson's character decides he's sick to the teeth of his needy friend and doesn't want to waste any more time chatting to him – and raises the stakes by threatening to chop off a finger every time his dull pal tries to strike up a conversation.
The film has led to huge Irish success so far this awards season, with Farrell, Gleeson and their co-stars Kerry Condon and Barry Keoghan all nominated for Oscars in the acting categories, and Martin McDonagh (also the man behind In Bruges) up for best director.
Following its cinema release in October 2022, The Banshees of Inisherin is now available to stream on Disney+, Amazon Prime Video, and Hulu.
Read more: Farrell and Gleeson on their reunion
TOP GUN: MAVERICK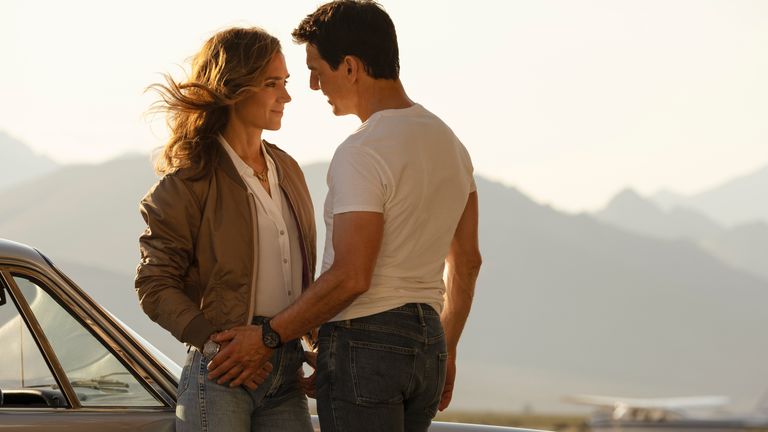 A box office smash that fans had been waiting for for more than 35 years, the Top Gun sequel was one of a host of blockbusters (more below) that saw the big-hitters returning to the Academy Awards. Nominated for best picture, while it's unlikely to take the top prize, it's nice to see a bit more fun injected into awards season.
Of course, the sequel sees Tom Cruise return as Captain Pete "Maverick" Mitchell, back to train newbies to be as brilliant in the skies as he is. Treading a delicate balance between old and new, there are plenty of throwbacks to please fans of the original.
No doubt the big Top Gun fans will have seen it already at the cinema, but for those who haven't, you can catch it on Sky from 5 February, as well as on Apple TV and Amazon Prime Video.
Read our review: Aviators, love interests and oiled-up bodies – get ready for a walk down memory lane
ELVIS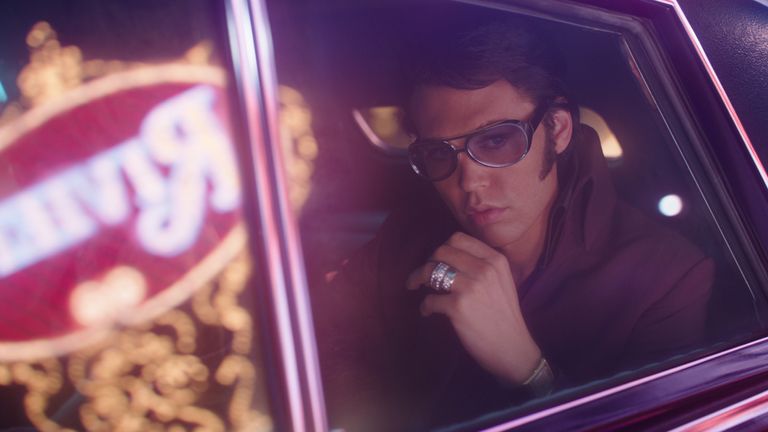 Following Bohemian Rhapsody and Rocketman, it was only a matter of time before we got a new Elvis biopic. The 2022 film stars Austin Butler in the titular role, and tells the music icon's story from childhood to music and movie star in the 1950s, and his complex relationship with his manager, Colonel Tom Parker (played by Tom Hanks).
Written and directed by Baz Luhrmann, it's in the running for eight Oscars, including best actor and best picture, while Mandy Walker is the only woman nominated for cinematography.
Elvis is available on Sky, Amazon Prime Video, Apple TV, Google Play and Hulu.
TAR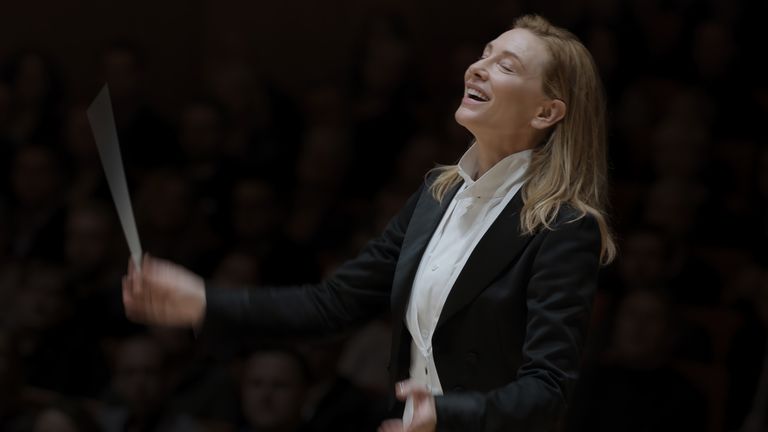 Cate Blanchett stars as the fictional renowned conductor Lydia Tar, who is days away from recording the symphony that will elevate her career.
She's favourite to win best actress – and if Oscars are given out based on hard work, after learning to play piano on screen, speak fluent German and how to lead a live orchestra, she probably deserves it. If she wins, she can add it to the two Oscars she has already – for Blue Jasmine and The Aviator.
Tar is available to rent on Amazon Prime Video and Apple TV.
Read more: Blanchett on her 'once in a career moment'
THE FABELMANS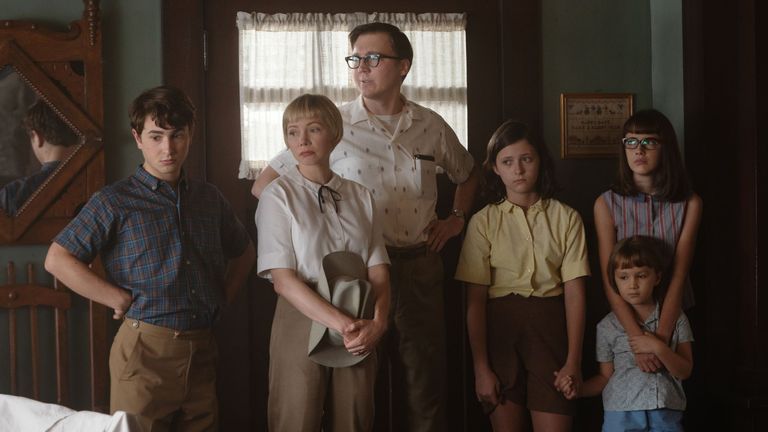 As arguably the most famous director in the world, Steven Spielberg's cultural impact is unmatched – from Jaws and ET to war epics Schindler's List and Saving Private Ryan, his films have imprinted on generation after generation for decades.
However, his latest film, The Fabelmans, is something a little different; a semi-autobiographical story loosely based on his childhood. As well as being a family drama, it portrays the anti-semitic abuse the young Spielberg faced.
The Fabelmans is available to rent or buy on Prime Video and Apple TV.
Read more: Spielberg says anti-semitism is on the rise
AVATAR: THE WAY OF WATER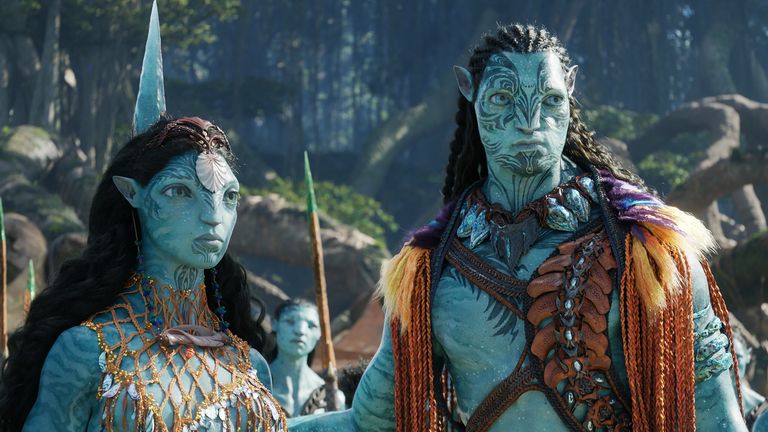 James Cameron's mega-budget Avatar sequel opened in cinemas in December, 13 years after the original had us all reaching for our 3D glasses.
The film sees Sam Worthington returning to the role of Na'vi leader Jake Sully and is rooted around the family he now has with warrior Neytiri, played by Zoe Saldana, and the battles they face to keep each other safe. Sigourney Weaver and Kate Winslet also star.
No date has been given yet, but Avatar: The Way of Water will be available to stream on Disney+ following its cinema release.
Read more: Will the sequel live up to the original?
TRIANGLE OF SADNESS
A Cannes Palme d'Or-winning satire from Swedish director Ruben Ostlund, Triangle Of Sadness scored three big Oscar nominations, for best picture, best director and best original screenplay.
Targeting the filthy rich, it follows a set of luxury cruise passengers with not a redeeming feature between them. However, they soon find their status undermined by unexpected events.
You can watch Triangle Of Sadness on Amazon Prime Video and Google Play.
WOMEN TALKING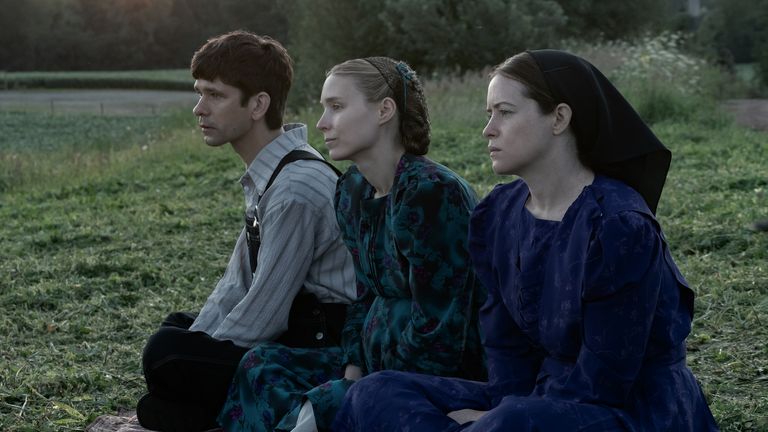 Based on the novel by Miriam Toews, Women Talking tells the story of a group of women in an isolated religious community as they grapple with reconciling their reality with their faith.
Starring Rooney Mara, Claire Foy, Jessie Buckley and Judith Ivey, with Ben Whishaw and Frances McDormand, it has a strong cast but was an outsider for the Oscars this year.
Nominated for best picture, it is the only film in the category directed by a woman, Sarah Polley – and even she didn't expect to hear its title called out, tweeting from an unusual location as she found out the good news: "Expectations were low for today. Here I am at a routine doctor's appointment. I really didn't plan this day right."
Women Talking is released in cinemas on 17 February, with previews from 10 February.
AFTERSUN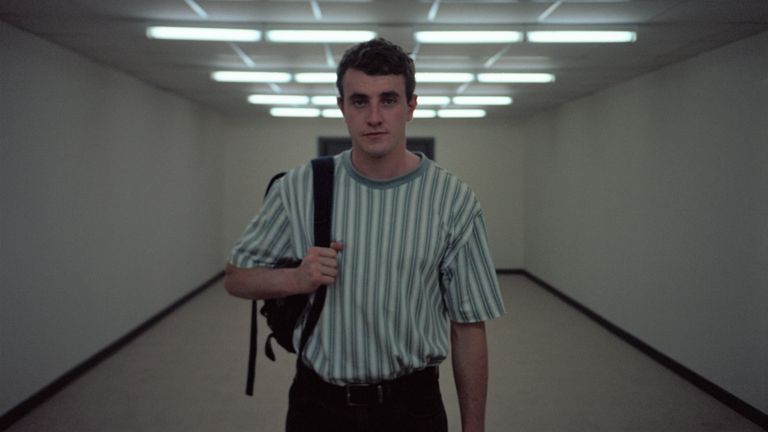 A coming-of-age drama, Aftersun is set in the 1990s and centres on a father-daughter duo, played by Paul Mescal and newcomer Frankie Corio, as they spend a summer holiday away at an all-inclusive resort in Turkey. Although Mescal's character Calum is seen laughing with his daughter when swimming in the sea or singing karaoke, in private moments we see his struggles with his mental health.
The film is a directorial debut from Charlotte Wells and is based on her own childhood experiences. While it isn't up for best picture, Mescal's heavily praised performance has earned him a nomination for best actor; not bad considering his Normal People breakthrough role came less than three years ago.
Following a cinema release in November, you can now watch Aftersun on the streaming service MUBI, Amazon Prime Video, and Apple TV.
Read more: Paul Mescal on the 'potentially toxic' issue of men not looking after their mental health
THE WHALE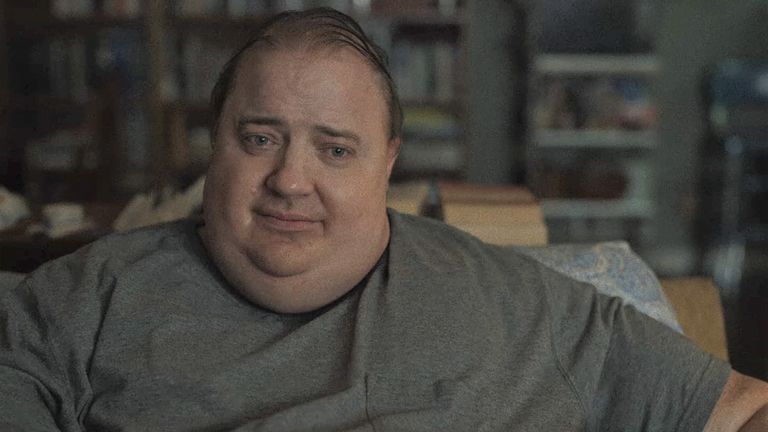 Enjoying a so-called "Brenaissance", Brendan Fraser – known for leading action films including The Mummy trilogy – is firmly back in the spotlight after a pause in his career, with his performance in The Whale earning him standing ovations at film festivals.
Fraser plays an extremely obese man trying to reconnect with his daughter and struggling with his mental health, and he is now the favourite to win best actor at the Oscars in March.
You can watch The Whale in cinemas from 3 February.
Read more: Brendan Fraser on the 'Bren-aissance'
BLACK PANTHER: WAKANDA FOREVER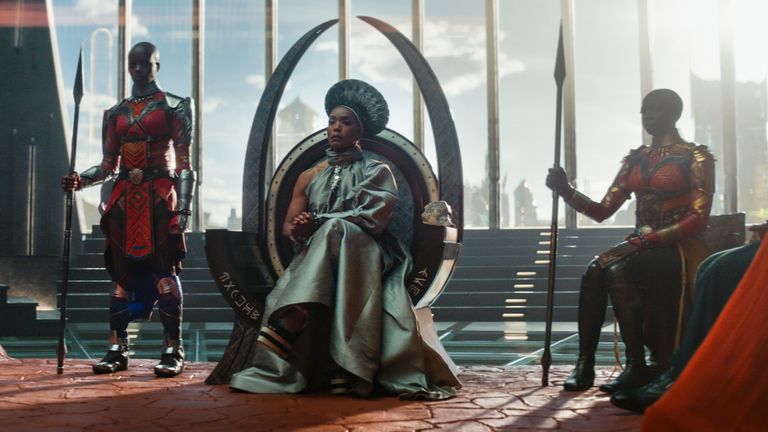 Despite missing out on joining fellow sequels Avatar and Top Gun with an Oscars nod for best film, Marvel's Black Panther: Wakanda Forever did score a nomination for Angela Bassett, who is up for best supporting actress.
The film is a moving tribute to the late Chadwick Boseman, who played T'Challa, the Black Panther in the original film; a story of loss, grief and dealing with bereavement, with lots of action and some surprises along the way.
Not only does Bassett's nomination mark the cinematic universe's first acting nod, but she is also favourite to win.
You can watch Black Panther: Wakanda Forever on Disney+ from 1 February.
Read more: Black Panther stars on doing Boseman proud
LIVING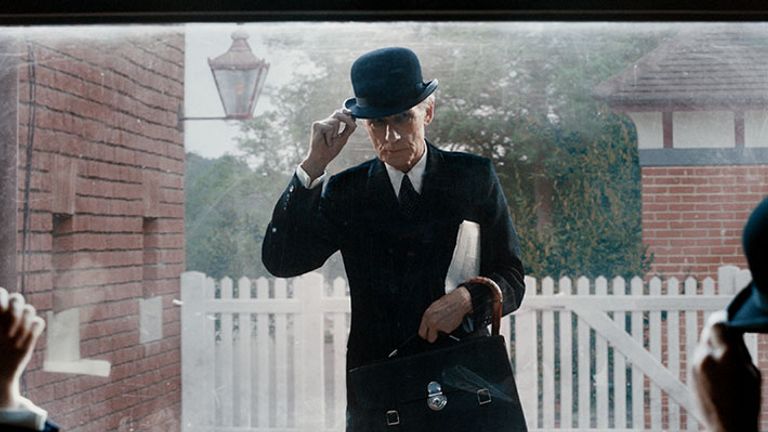 Starring British veteran Bill Nighy and Sex Education star Aimee Lou Wood, Living is written by Kazuo Ishiguro and based on a remake of the 1952 Japanese film Ikiru. It tells the story of Mr Williams, an elderly bureaucrat who is diagnosed with an incurable illness, so decides he must start living his life to the fullest.
Nighy, perhaps destined to always be known for his fabulous turn as a washed-up rocker making a comeback in Love Actually, has been praised for his understated performance, which earns him his first Oscar nomination.
Living is available on Sky, Amazon Prime Video, Apple TV and Google Play.
CAUSEWAY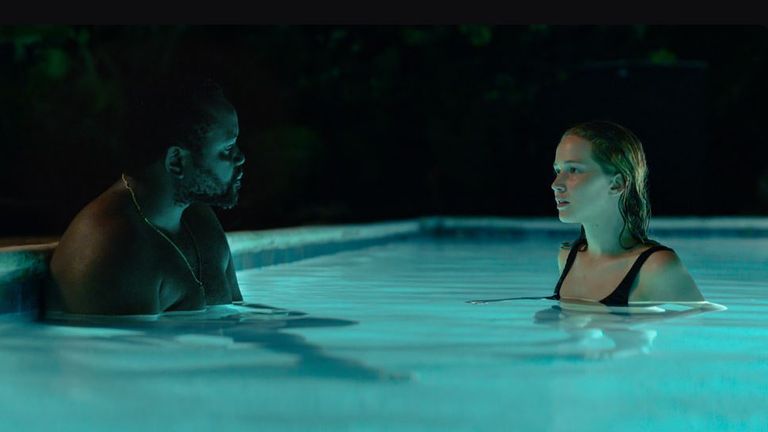 Jennifer Lawrence stars as a soldier struggling to adjust back home in New Orleans after suffering a traumatic injury while fighting in Afghanistan. The film follows her character Lynsey as she adapts once again to civilian life, and forges an unexpected bond with local mechanic James, played by Brian Tyree Henry.
It's one that could have slipped under the radar but has been brought into the limelight thanks to a nod for Henry in the Oscars' best supporting actor category.
You can watch Causeway on Apple TV+.
BLONDE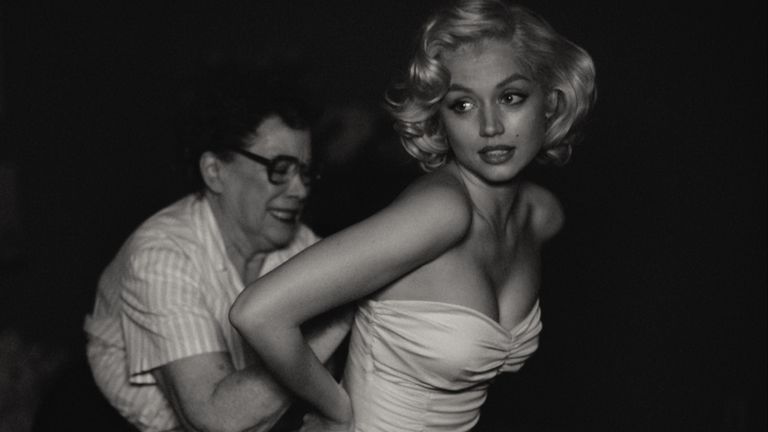 Ana de Armas has received nominations for several prizes for her portrayal of Marilyn Monroe in Blonde, including best actress at the Oscars and BAFTAs.
The film itself, however, hasn't been so well received; it leads the nominations at this year's Razzies, or Golden Raspberry Awards, which celebrate cinematic under-achievements and are billed as the "ugly cousin" of the Academy Awards. And despite praise for her performance, the film has polarised critics.
Watch Blonde on Netflix and Amazon Prime Video.
TO LESLIE
British actress Andrea Riseborough caused a bit of a stir with her first Academy Award nomination; she is in the running for best actress thanks to her performance in To Leslie, an independent drama inspired by true events. The film sees the Made In Dagenham actress playing a single mother who turns to alcoholism after winning the lottery, before turning her life around when a motel owner offers her a job.
In the run-up to the Oscar nominations, the film had received no nods at the Golden Globes, the Critics' Choice awards or the BAFTAs – but broke through with the Academy seemingly in no small part thanks to a campaign by some of the most prominent names in Hollywood.
Indeed, fellow nominee Blanchett used the opening minute of her Critics' Choice speech to single out Riseborough, describing her performance as overlooked, while fellow Hollywood stars including (deep breath) Kate Winslet, Amy Adams, Gwyneth Paltrow, Edward Norton, Charlize Theron, Jennifer Aniston, Zooey Deschanel and Helen Hunt have also raved about it.
To Leslie is available on Amazon Prime Video and Google Play.
EMPIRE OF LIGHT
Set around a cinema in the 1980s, Sam Mendes's Empire Of Light is a celebration of the big screen and also one of the most personal films the director has ever made. The film sees former Oscar winner Olivia Colman playing a woman struggling with mental health issues, a character based on the celebrated filmmaker's own mother.
The drama is a love letter to cinema itself, and a timely reminder of the beauty of the big screen experience following the COVID pandemic.
The film is nominated for best cinematography at the Oscars, while at the BAFTAs it is up for outstanding British film and best supporting actor for Micheal Ward, as well as cinematography.
Following its run in cinemas, Empire Of Light is expected to be available on Disney+ some time in February.
Read more: Olivia Colman, Colin Firth, Micheal Ward and Toby Jones on making Empire Of Light
BABYLON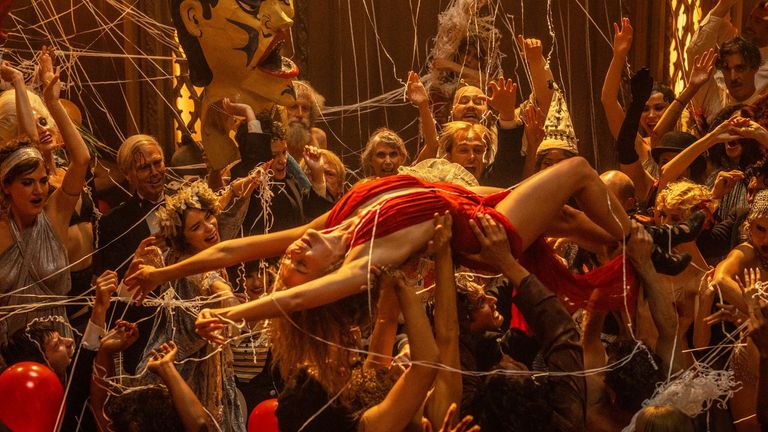 Oscar-winning La La Land filmmaker Damien Chazelle takes both recollection and rumour as his inspiration for Babylon, and the outrageous excess and rampant debauchery that supposedly went on behind the scenes in Hollywood in the 1920s.
The film stars Margot Robbie, Brad Pitt and newcomer Diego Calva in a three-hour story about filmmaking. It earned three Oscar nominations – for costume, original score and production design – but hopes were perhaps a bit higher given it's a lavish, big-budget affair (although it hasn't done particularly well at the box office, either).
If you want to see it on the big screen, Babylon is in cinemas now.
Read more: Margot Robbie says 'liberating' Hollywood of the 1920s 'had no rules'
GLASS ONION: A KNIVES OUT MYSTERY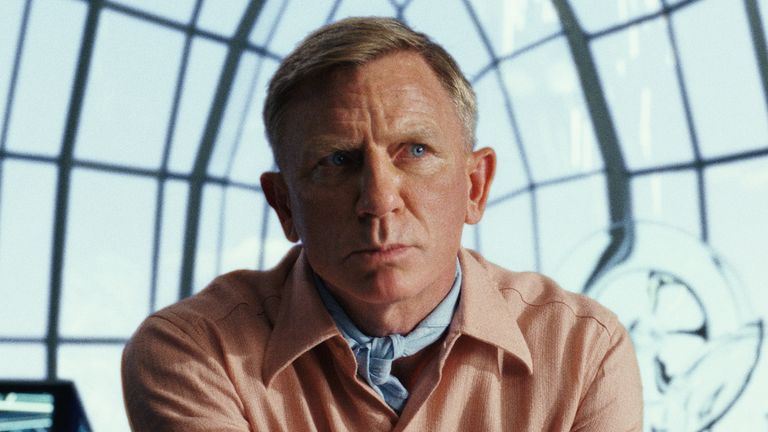 Such was the success of the 2019 whodunnit hit Knives Out that Netflix picked up the franchise, reportedly paying £375m for Glass Onion and one more sequel. This time round, the ensemble cast is even more starry – featuring Kate Hudson, Edward Norton and Janelle Monae joining Daniel Craig for his return as Detective Benoit Blanc.
This time, it's celebrities and influencers who are under suspicion, with the film taking a satirical look at the decadence of the very modern rich and famous.
Glass Onion: A Knives Out Mystery is nominated for best adapted screenplay at the Oscars, and you can watch it – and the first film – on Netflix.
Read more: Daniel Craig on investigating influencers
THE BATMAN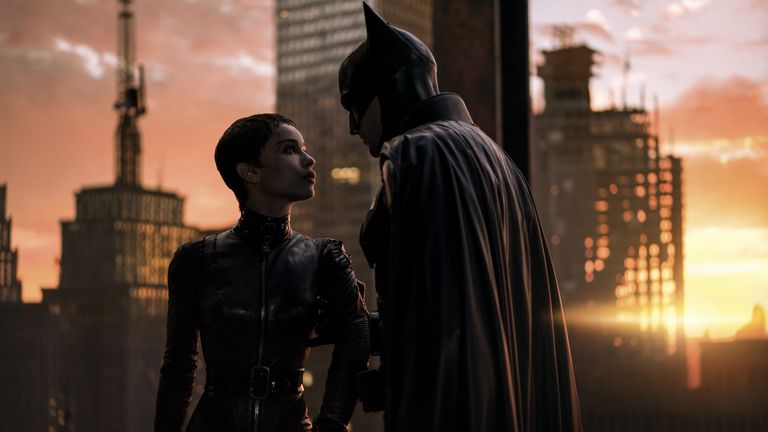 Following a long wait for The Batman to launch in cinemas, its release date pushed back twice because of COVID production delays, it finally arrived in 2022; Robert Pattinson following in the footsteps of stars including Christian Bale, Ben Affleck, Michael Keaton and George Clooney to play the Caped Crusader on the big screen.
Another box office hit drawing people back to cinemas, it is now Oscar-nominated for best sound, best make-up and hairstyling, and best visual effects.
You can watch The Batman on Sky, Apple TV and Amazon Prime Video.
Read more: Robert Pattinson on the 'split personality moment' of playing the Caped Crusader
GOOD LUCK TO YOU, LEO GRANDE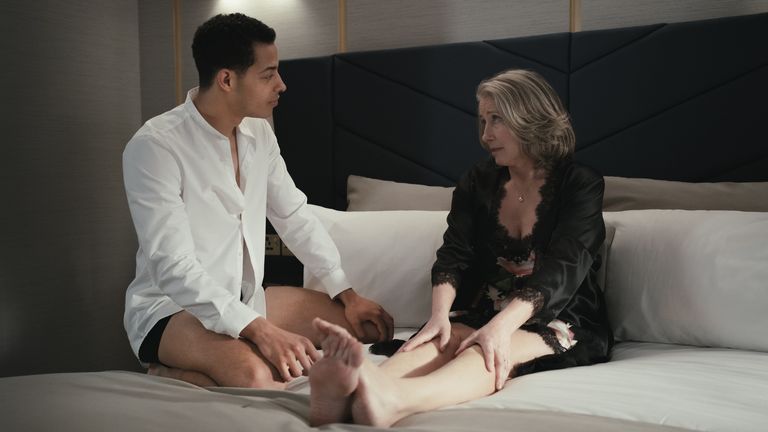 Not an Oscars contender but a hit with the BAFTA panel, Good Luck To You, Leo Grande is up for the awards for outstanding British film and outstanding debut by a British writer, director or producer at the BAFTAs, as well as acting gongs for stars Emma Thompson and Daryl McCormack.
McCormack, who plays a male sex worker hired by Thompson's retired teacher, is also in the running for the rising star trophy.
Good Luck To You, Leo Grande is available on Sky and Amazon Prime Video in the UK.
Read more: BAFTA nomination is 'best birthday gift'
THE WOMAN KING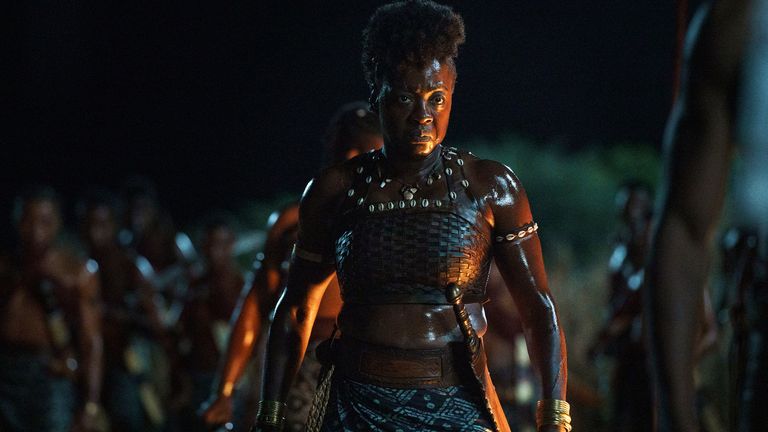 Snubbed by the Oscars, The Woman King has at least been recognised at the BAFTAs, with star Viola Davis earning a best actress nomination, and Gina Prince-Bythewood in the running for best director.
The film tells the true story of a fierce group of female warriors who protected a West African Kingdom in the 1800s, with Davis starring. She has referred to The Woman King as her magnum opus, aiming to prove to the industry that films about black women can attract cinema audiences.
You can pre-order The Woman King on Sky and watch on Amazon Prime Video from 30 January.
Read more: Viola Davis on her 'magnum opus'
TILL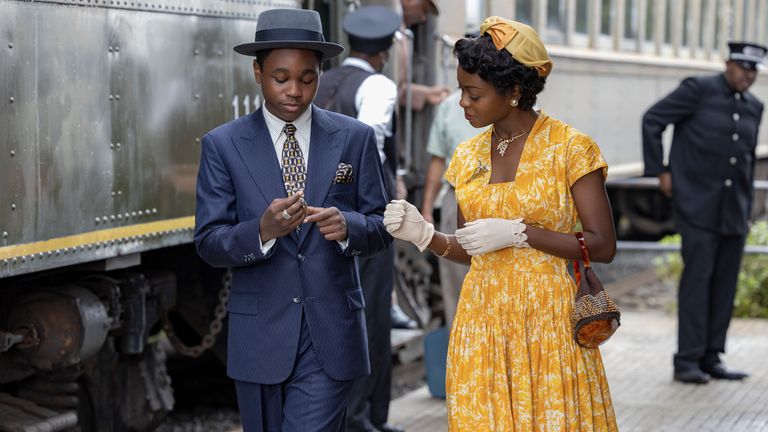 Till is biographical film based on the true story of Mamie Till-Bradley, who pursued justice after the racist murder of her 14-year-old son Emmett Till in 1955 – for which star Danielle Deadwyler has been universally praised for her performance.
Despite this, it didn't receive any Oscar nominations, but Deadwyler is recognised in the leading actress category at the BAFTAs.
You can watch Till in cinemas now.
Watch the Oscars exclusively on Sky Showcase on Sunday 12 March from midnight. Sky News will be live on the red carpet at the ceremony in Hollywood on Sunday 12 and live with the winners at the Vanity Fair party on Breakfast with Kay Burley, on Monday 13 March