Hunter Biden Hires High-Profile Defense Lawyer Ahead of Anticipated House GOP Probes
An attorney for Hunter Biden said the president's son is retaining top defense lawyer Abbe Lowell as part of his legal team while facing potential congressional oversight probes into his overseas business interests.
"Hunter Biden has retained Abbe Lowell to help advise him and be part of his legal team to address the challenges he is facing," the attorney, Kevin Morris, said in a statement to media outlets on Dec. 21. "Lowell is a well-known Washington based attorney has represented numerous public officials and high profile people in DOJ investigations and trials as well as Congressional Investigations," Morris added.
The Wednesday statement said Lowell will handle "congressional investigations and general strategic advice" for Hunter Biden, without further elaboration.
The highly-regarded criminal lawyer of Winston & Strawn LLP has successfully defended embattled prominent Democrat clients, such as former presidential candidate John Edwards for alleged violations of campaign finance laws and Sen. Bob Menendez (D-N.J.) over corruption charges. In the late 1990s, Lowell served as chief minority counsel to House Democrats during the impeachment against former President Bill Clinton.
Meanwhile, the Washington lawyer represented Ivanka Trump in congressional investigations as well as her husband Jared Kushner, who was also a former senior aide to then-President Donald Trump and his father-in-law.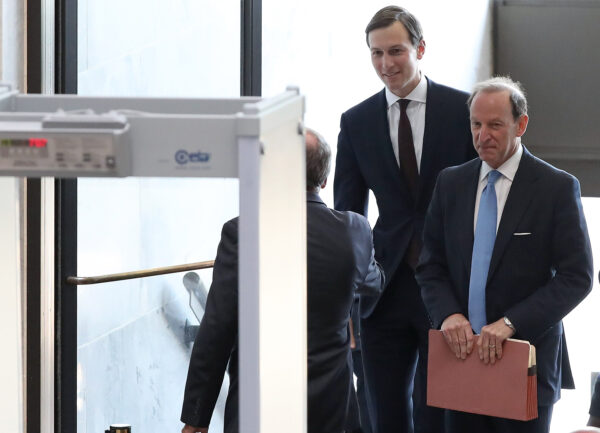 Lowell recently secured an acquittal for Trump's former fundraiser Tom Barrack against charges that he acted as an unregistered foreign agent during the Trump administration and then lied to the FBI.
A Republican-led House in January is eyeing to probe into the 52-year-old son of President Joe Biden over an alleged brew of government duties and overseas business dealings, including when the elder Biden's served as vice-president under the Obama administration.
Rep. James Comer (R-Ky.), the incoming chairman of the House Committee on Oversight and Reform, told The Epoch Times in October that the committee will subpoena the Biden family's "domestic and international business dealings … to determine whether these activities compromise U.S. national security and President Biden's ability to lead with impartiality."
"Hunter and other members of the Biden family have a pattern of peddling access to the highest levels of government to enrich themselves," Comer said. "The American people deserve to know whether the president's connections to his family's business deals occurred at the expense of American interests."
The anticipated probes could come as soon as next month after Republicans take control of the lower chamber of the 118th Congress with a narrow House majority on Jan. 3.
Resistance
The White House said such investigations are politically motivated against the president, calling it a waste of time.
"Instead of working with President Biden to address issues important to the American people, like lower costs, congressional Republicans' top priority is to go after President Biden with politically motivated attacks chock full of long-debunked conspiracy theories," Ian Sams, a spokesperson for the White House counsel's office, said in a Nov. 17 statement.
Democrats also responded by issuing a memo that described Comer as "a Trump apologist who has made clear that his phony investigations are political exercises designed to hurt President Biden," while setting up an organization called the Congressional Integrity Project to expose the reality behind what they called "Republicans' politically motivated oversight and investigations targeting President Biden and Democrats."
Citing whistleblower evidence, Comer also alleged the elder Biden was directly involved in Hunter's international business dealings, despite the president's repeated denial.
Such controversies came in the wake of a laptop allegedly owned by Hunter Biden containing thousands of incriminating emails, photographs, and other documents, which was first reported on in October 2020. The laptop materials describe multimillion-dollar deals between companies linked to Hunter Biden and James Biden, the president's brother, and individuals and firms in Russia, China, Ukraine, and other foreign nations.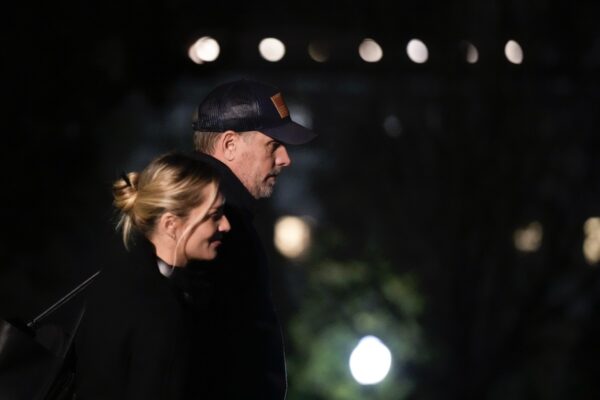 Hunter Biden told CBS in 2021 that he was "100 percent certain" to be clear of any wrongdoings in the end.
The younger Biden is currently in the grip of tax-related investigations by the office of Delaware U.S. District Attorney David Weiss, a Trump appointee, but has not yet faced any charges.
Mark Tapscott contributed to this report.