'I Don't Teach Music. I Teach Students.'
It's lunch period at Irvine's Northwood High School, and the roar of student chatter is punctuated by the sound of woodwind instruments' fluttering scales.
Music teacher Ben Case—who was recently recognized as one of five California Teachers of the Year—was overseeing some students as they rehearse for their Dec. 1 winter performance.
"My philosophy is I don't teach music. I teach students," Case told The Epoch Times. "I try to focus more on the individual and not just the content. I'm using the content to reach the individual."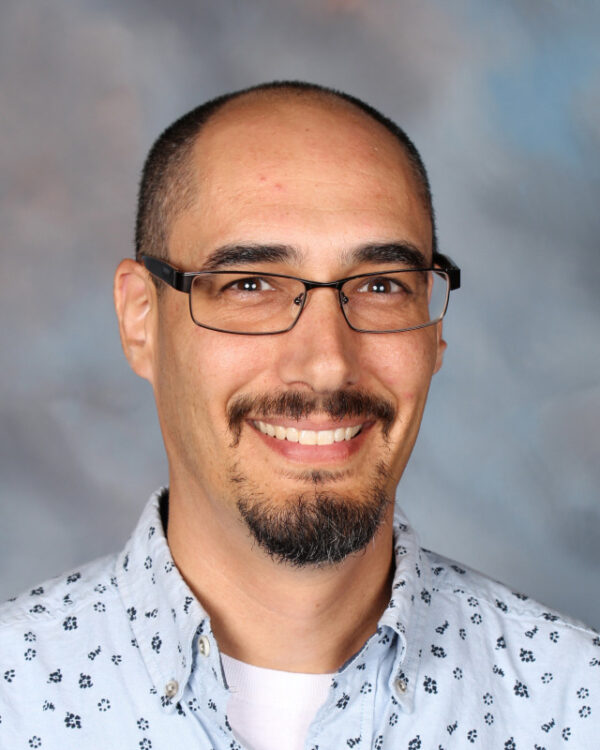 Case said he has carried this mindset throughout his 17 years of teaching instrumental music at Northwood High, but it became especially important during the COVID-19 pandemic as he worked with other music teachers in the Irvine Unified School District to shift the music programs online.
The main challenges, he said, were not only to keep music lessons engaging and instructive but to create opportunities for students to maintain connections with each other and with the world through the curriculum.
"The arts have always been an access point for students to be able to see their own place in the world and to be able to experience the world around them through that lens," Case said.
One of the ways they accomplished this, he said, was through virtual ensembles, in which students learned how to record themselves playing different parts of a piece and collaborate on editing the videos.
"Even though they weren't able to connect with each other in the same space, they really connected with each other through [conversations] about the deeper meaning behind the music, and relating that to their lives," he said.
Northwood High principal Leslie Roach told The Epoch Times in an email that Case is just as passionate about his students as he is about music.
"[Case] has worked diligently to know all his students' needs and to make instrumental music a place where all students have a place and are included," Roach said. "His ability to push students further than they think they can be pushed is a true testament to their trust in him and his incredible ability to make music come alive."
Case credits his ability to connect and engage students to his time spent working on Disneyland's Jungle Cruise ride around two decades ago, where he, as a skipper, entertained guests with stand-up jokes as he guided them through a boat tour.
"Just like on the jungle, if a certain type of joke wasn't landing, I'd have to listen and reflect, and based on the audience's reactions, I'd shift to a different material," he said. "It's the same thing in the classroom."
He said he is always looking for different and better ways to teach the same concepts and present the material, which allows him to "reach the kids based on what they need."
This flexibility has helped Case to grow the school's instrumental music program, which currently has 800 students in band and orchestra programs, according to the school district.
In addition to being recognized as a 2023 Teacher of the Year, Case was named both an Orange County Teacher of the Year and Irvine Unified School District's High School Teacher of the Year.
Since 2007, Case has led the district's annual Band Spectacular, in which marching bands from all five district high schools perform together. In 2015, he was a semifinalist for a Grammy Music Educator Award.