Katie McEwen Runs for Irvine School Board to Give Back to the District
Irvnie teacher and parent Katie McEwen is running to represent Area 2 on the Irvine Unified School Board to contribute to the school system in a "significant and meaningful way."
"I want to make a positive contribution to the public school system that has provided such a strong benefit to our family," McEwen told The Epoch Times in an email. "I have a deep appreciation for the district and an understanding of the challenges that face both teachers and students."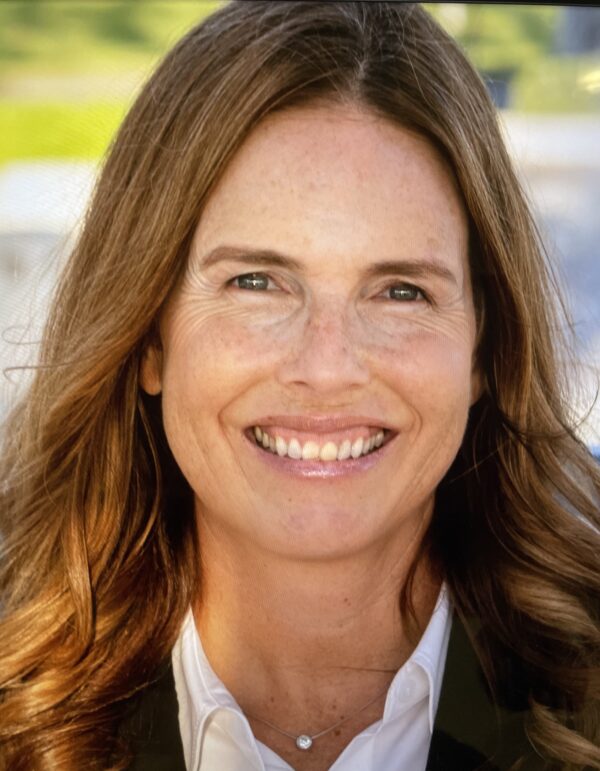 McEwen said she is concerned about students who are facing mental health issues and learning loss following the COVID-19 pandemic. If elected, she said she will direct funding to increase mental health resources, such as counselors. She additionally said she'd look to increase class time to close learning gaps.
According to McEwen, the school district is one of the highest performing in the state, but the lowest funded—at nearly $3,500 less per student than the national average.
If elected, she said, she would lobby state and federal officials for additional funding for the district.
McEwen received the Parent, Teacher, Student Association "Honorary Service Award" for creating a program three years ago—called "Career Café"—that hosted speakers from a variety of professions who taught high school students about vocational opportunities as an alternative to college.
"There is much pressure on students, especially in high-achieving Irvine, to head straight to four-year college when this is not a one-size-fits-all plan for our kids," she said. "I recognized the need for students to have other career pathway models that don't fit the traditional mold," she said.
She attended Stanford University from 1989 to 1994, earning her Bachelor's in English and Literature and a Master's Degree in sociology.
McEwen has lived in Irvine with her husband and three children—one of whom has graduated from the district while two still attend—for 18 years.
She is a former English teacher for the district and a current substitute teacher.
When she is not campaigning or teaching, she said she enjoys taking care of her kids. As a former competitive triathlete, she said she also loves outdoor activities and being involved in her surrounding community, such as three book clubs.
The schools represented in Area 2 include Beacon Park Elementary, Cadence Park Elementary, Cypress Village Elementary, Jeffrey Trail Middle School, Loma Ridge Elementary, Portola High School, Portola Springs Element.