Knott's Berry Farm Loosens Chaperone Policy
Minors can now enjoy chaperone-free admission every day except Saturday at Knott's Berry Farm after the theme park announced it was loosening its policy Dec. 7.
The policy change is "based on the positive trends resulting from the current chaperone policy and improved security protocols," the Buena Park theme park officials wrote on Twitter on Wednesday.
Knott's Berry Farm Chaperone Policy Update 12.7.22 – https://t.co/wCaSWBP2rv pic.twitter.com/PtFIgxbwur

— Knott's Berry Farm (@knotts) December 7, 2022
The rules originally began in July, requiring all guests aged 17 or under to be accompanied by a 21-or-older chaperone throughout their visit to the park on Fridays and Saturdays.
The policy was implemented following outbreak of violence among unruly teens, forcing visitors to run for the exits, and officials to close the park three hours early.
The theme park reported on the night of the fights that it was "unruly behavior involving a number of teenagers." Video footage could be found online of guests hiding in nearby shops, and teenagers assaulting security guards and other visitors.
Over the past several months the policy was increasingly more restrictive, requiring minors to be accompanied on Fridays, Saturdays, and Sundays, and then every night during the Knott's Scary Farm Halloween Event in September and October.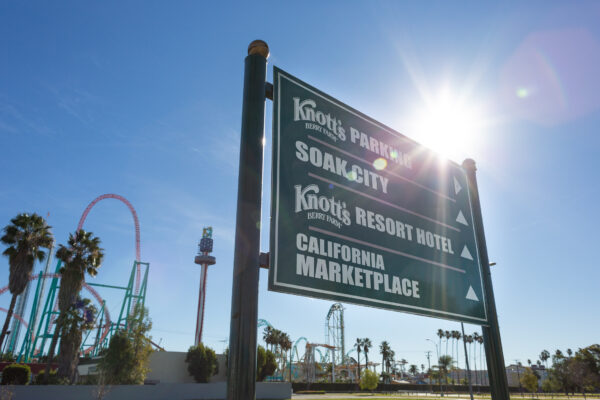 Each chaperone cannot watch over more than five minors each day, and any minors found unaccompanied would be forced to leave the park.
According to the policy guidelines, it is still subject to change in the future.
Knott's Berry Farm representatives did not respond to a request for comment.