LA City Council to Speed Up Sidewalk Repair Programs
Los Angeles moved to speed up its sidewalk repair program after the city's controller reported only a fraction have been repaired in the six years since the city settled a $1.37 billion lawsuit with disability groups to repair sidewalks.
On Feb. 2, the LA City Council unanimously approved a motion to instruct the city's bureaus of Engineering and Street Services to evaluate a series of changes that would speed up repairs, as recommended by Controller Ron Galperin in a November 2021 report.
Galperin's report found decades' worth of neglect for Los Angeles' sidewalks and crosswalks.
"Even the settlement's $1.37 billion 30-year obligation may not be enough to address decades of insufficient sidewalk maintenance," Galperin wrote.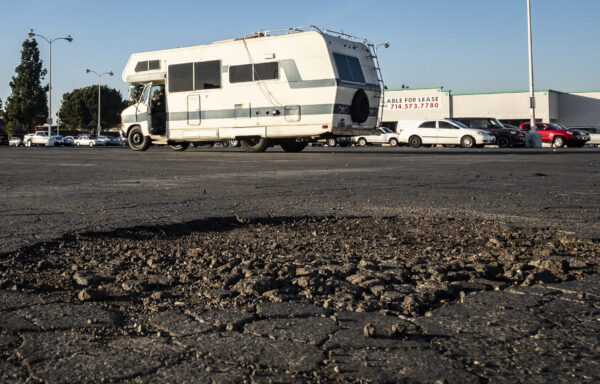 To speed up repairs, the departments will evaluate whether the city should prioritize commercial and residential repairs over public and city property and reconsider the city's "fix-and-release" policy, in which the property owner becomes responsible for maintaining the sidewalk after the initial repair by the city.
The city will also consider making minor repairs—such as filling small cracks and holes—in sidewalks in "reasonable condition" instead of replacing the entire section of sidewalk, as it has been doing.
According to Galperin, a total of 6,600 sidewalks have been repaired thus far, while about 50,000 are still in the queue.
Since 2016, over 1,000 people brought lawsuits against the city for sidewalk injuries, while the city paid out an additional $35 million in new settlements.
Galperin's report comes after the city in 2015 settled a lawsuit brought by groups of Americans with disabilities who claimed the broken sidewalks posed danger to the elderly, injured and disabled.
Some Angelenos submitted written public comments emphasizing the importance of accessible and safe sidewalks.
"I have countless stories of Korean American seniors seriously injuring themselves in Koreatown as their only means of mobility is walking and transit," said Koreatown resident John Li. "I've known families who forgo walking because broken and cracked sidewalks contribute to a feeling of disinvested and undignified streets."
Nancy McPherson, state director of the American Association of Retired Persons (AARP), said passable sidewalks are crucial for the well-being of older Angelenos.
"Sidewalks are a critical link connecting older adults and their families to public transportation, social activities, economic opportunities, and community services," McPherson said. "Our members have resoundingly shared with us how critical walkable sidewalks are to transportation that best fits their needs."
The bureaus of Engineering and Street Services will report back to the council in 60 days with recommendations.