LA Mayor Karen Bass Declares State of Emergency on Homelessness
LOS ANGELES—Karen Bass, in her first official act as mayor of Los Angeles, declared a state of emergency on homelessness Dec. 12 in an effort to underscore the severity of the housing crisis in the nation's second-largest city.
Bass signed the declaration inside the city's Emergency Operations Center in a room designated as the "United Homelessness Response Center." She described the declaration as a method to unlock tools and powers to "make sure we are using every resource possible" to address homelessness, claiming that it marked a "sea change" and "monumental shift" in the city's approach.
"Using the emergency order is our ability to fast-track things," Bass said.
She added: "My mandate is to move Los Angeles in a new direction with an urgent and strategic approach to solving one of our city's toughest challenges and creating a brighter future for every Angeleno."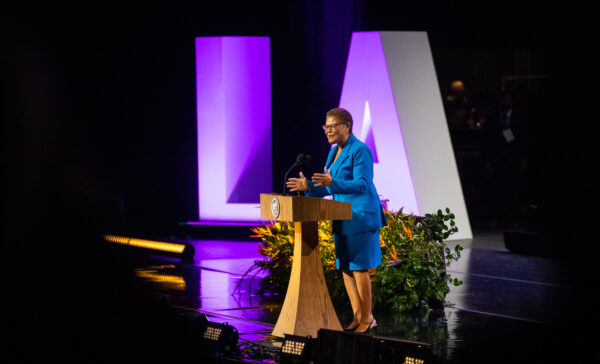 Bass, who spent her first morning as mayor meeting with the city's various department heads to brief them on the declaration, pointed to how fast Los Angeles rebuilt its freeways after the magnitude-6.7 Northridge earthquake in 1994.
"It's because those projects were not run through the traditional process," Bass said. "They were run through an emergency structure like the one we are harnessing today. We must drive a proactive citywide strategy that solves problems at scale and ultimately drives a solution."
The declaration allows Bass to take more aggressive executive actions to confront the crisis, though the city council will have to sign off on it every 30 days.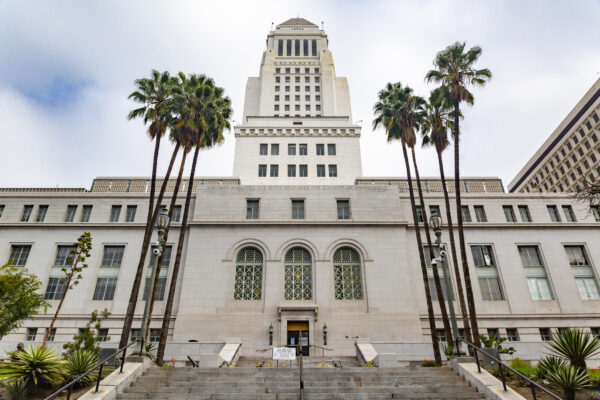 City Council President Paul Krekorian signaled that he will work with Bass, saying in remarks at the mayor's inauguration on Dec. 11 that Bass will have a "very strong partner in the Los Angeles City Council."
The council, with five new members beginning their tenure Monday, will take up the emergency declaration at Dec. 13's meeting, Krekorian said at Monday morning's briefing.
"The city is known throughout the world for its emergency response," Krekorian said. "Starting today, under Mayor Bass, we are going to bring that same vigor, that same sense of urgency, that same gathering of resources to respond to this emergency as well—the humanitarian emergency that 40,000 people are suffering from tonight."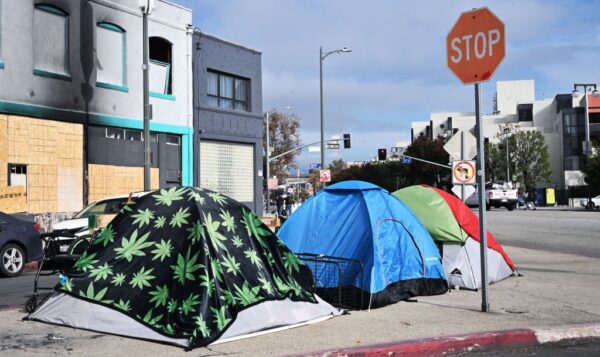 There are an estimated 41,980 homeless people in the city of Los Angeles, up 1.7 percent from 2020, according to the latest count by the Los Angeles Homeless Services Authority.
Bass said she plans to announce a program to address homelessness called Inside Safe in the coming days. The plan, which Bass said will cost under $100 million, will be to use master leasing with motels to place homeless people. She said her office has been in touch with motel owners near encampments.
Bass's declaration comes a week after the council voted 8–3 to end Los Angeles's state of emergency due to COVID-19 in February. The state of local emergency has been in place since March 4, 2020. The council has voted to extend it each month since then.
Sophie Li contributed to this report.