Rep. Sylvia Garcia (D-Texas) engaged in a heated discussion with lawmakers as she tried to get "Twitter Files" journalist Matt Taibbi to reveal a source during a Thursday congressional hearing.
The Democrat lawmaker asked Taibbi about whether Twitter owner Elon Musk asked him to partake in the reporting on internal Twitter communications and the firm's communications with federal officials. GOP House lawmakers called on Taibbi and fellow "Twitter Files" journalist Michael Shellenberger, who released lengthy threads on the communications, which some analysts say show evidence of collusion between former Twitter managers, the federal government, and left-wing organizations.
"I can't give it to you, unfortunately, because this is a question of sourcing, and I'm a journalist. I don't reveal my sources," Taibbi said.
After his comment, Garcia said that it wasn't about his sources. It was more about a timetable of events, she argued.
"No, that's a question of sources," Taibbi said.
And Garcia pressed further, saying that "someone had sent you through the internet, some message about whether or not you would be interested in some information."
In response, Taibbi, a former "Rolling Stone" writer, said that "I referred to that person as a source."
"You're not going to tell us when Musk first approached you?" she asked. "Again, congresswoman, you're asking a journalist to reveal a source," Taibbi said.
Garcia then asked him if Taibbi considers Musk a source in his reporting. He said that "now you're trying to get me to say that he is the source [and] I can't answer your question."
Since taking over the company, Musk has often made announcements about upcoming Twitter Files reports. He's also promoted Taibbi's and Shellenberger's threads about prior Twitter management's policies and communications.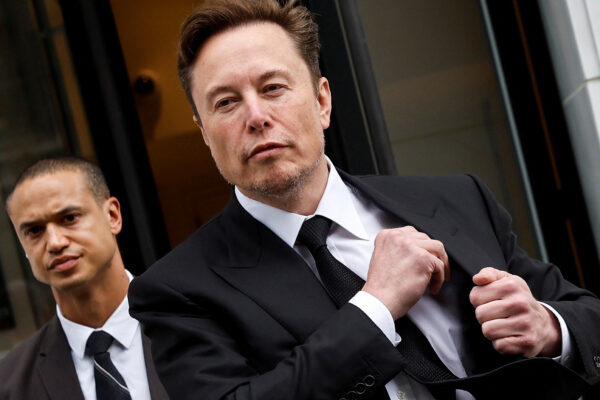 "A week later, the first of what became known as the Twitter Files reports came out. To say these attracted intense public interest would be an understatement," Taibbi said during the hearing. "My computer looked like a Vegas slot machine as just the first tweet about the blockage of the Hunter Biden laptop story registered 143 million impressions and 30 million engagements."
After Taibbi's exchange with Garcia, House Judiciary Committee Chairman Jim Jordan (R-Ohio) intervened to defend Taibbi because "he's a journalist" who does not need "to reveal his source and the fact that Democrats are pressuring him to do that is such a violation of the First Amendment."
Taibbi's testimony was part of the House Judiciary Committee's Weaponization of the Federal Government subcommittee. Democrats accused Republicans of using Musk's two "public scribes" to provide what they said are "cherry-picked" emails and screenshots.
"Republicans have brought in two of Elon Musk's public scribes to release cherry-picked, out-of-context emails and screenshots designed to promote his chosen narrative—Elon Musk's chosen narrative that is now being parroted by the Republicans because the Republicans think these witnesses will tell a story that is going to help them out politically," Del. Stacey Plaskett (D-Virgin Islands), the ranking member of the weaponization subcommittee, told the panel.
But Jordan asserted that the federal government was engaged in a "cozy relationship" with tech firms like Twitter and Facebook to silence conservative voices. Of note was the bombshell New York Post report in late 2020 that disclosed details from Hunter Biden's laptop.
"The information op was run on us, run on we the people. And if that's not the weaponization of government, I don't know what is," Jordan said Thursday.
Earlier in the hearing, Plaskett asked Taibbi about who gave him access to Twitter's internal emails and communications. He refused to divulge that information.
"The attribution for my story is sources at Twitter," he said, also sparring with Plaskett after she described him as a "so-called journalist."
"Ranking member Plaskett, I'm not a so-called journalist. I've won the National Magazine Award, the I.F. Stone Award for independent journalism, and I've written 10 books, including four New York Times best-sellers," he told the lawmaker.
Later, Plaskett claimed that there was no "real evidence" of collusions between Twitter and federal agencies. Further, she argued that hundreds of emails revealed by Shellenberger and Taibbi are evidence of Twitter content moderation rules.
The Weaponization Select Committee was created in January to probe the alleged coordination between Big Tech and the government.