Legislation Advances to Put OC Education Board Elections on November Ballot
A California bill that would move Orange County Board of Education elections to November to coincide with general elections advanced out of the senate elections committee Jan. 13.
Senate Bill 286, authored by state Sen. Dave Min (D-Irvine) who represents Senate District 37 which includes the cities of Irvine, Costa Mesa, Huntington Beach, and Orange, to name a few, would work to increase voter turnout by placing contests for seats for the county's board of education on the same ballot as national elections that have a higher voter turnout.
"The Orange County Board of Education is an important governmental institution, and therefore elections for this body should take place during the general election when most voters are actually participating, rather than during lower turnout primary elections, as is the practice today," Min said in a statement.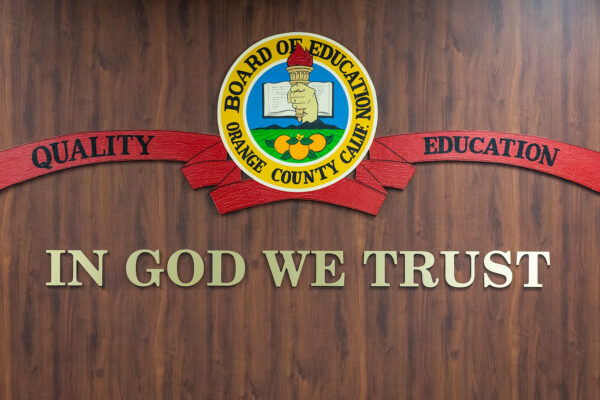 Overall, if the bill is ultimately approved, voter turnout differences could be substantial.
In 2020, 818,000 Orange County voters participated in the primary, compared to 1,546,000 in the general election.
Other municipalities have done the same before.
Following fewer than 1 in 4 cast ballots for the Los Angeles mayoral election in 2013, Los Angeles voters overwhelmingly approved a charter amendment in 2015 that moved the city's primary and general election dates from odd numbered years to even numbered ones to coincide with larger national elections.
A 2002 study by the Public Policy Institute of California found that moving an election to be synchronized with even-year state and presidential elections can boost voter turnout in local municipal elections by 21 to 36 percent.
Data also shows that of the 482 cities in California, 75 percent hold their elections at the same time as statewide elections, in June and November of even-numbered years.
The effort of some municipalities to move elections to general election days has been seen across the country as well.
In 2011, a New Jersey law was passed that allowed certain cities to move their local May elections to November, though 86 cities still opted for the spring. By 2021, that number had dropped to 41. In 2016, Jersey City voters also moved their elections to November.
Following the bill's 4–1 approval from the senate elections committee, it will now be considered by the senate appropriations committee.