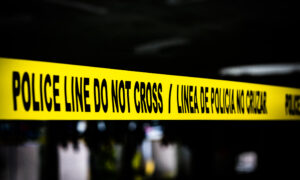 LEMON GROVE, Calif.—A man was found fatally wounded inside a vehicle in Lemon Grove, authorities said March 19.
Deputies dispatched about 10 p.m. Saturday to a shooting call in the 2800 block of Lemon Grove Avenue located a 39-year-old man unconscious inside a vehicle at the intersection of Lemon Grove and San Miguel avenues, said Lt. Chris Steffen of the San Diego County Sheriff's Department.
"As deputies were taking the unconscious man out of the vehicle, they noticed he had gunshot wounds to his left upper leg and lower torso," Steffen said. "Deputies applied a tourniquet to the victim's leg as paramedics arrived. Paramedics transported the victim to a local hospital where he succumbed to his injuries."
The sheriff's Homicide Unit urged anyone with any information regarding the shooting to call them at 858-285-6330 or after hours at 858-565-5200. Tipsters can call anonymously Crime Stoppers at 888-580-8477.