Man Used Tow Truck to Steal Vehicles, Fullerton Police Say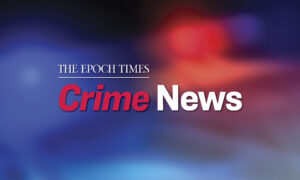 A 35-year-old Anaheim man is facing charges after allegedly using a tow truck to steal vehicles.
The vehicles were taken in Fullerton between February 14 and March 13, Fullerton police said in a March 25 statement. In each of the three thefts, witness accounts or surveillance footage revealed a white tow truck was used to move the goods.
Police arrested Kevin Cannata March 24 in connection with the crimes, and said at the time of his arrest, he was in possession of drugs and drug paraphernalia.
Officers later searched another vehicle and homes related to their chief suspect, and said they found drugs and drug paraphernalia.
Investigators also recovered property belonging to the owner of a stolen vehicle, and ammunition. Cannata has prior felony convictions, and was prohibited from possessing ammunition.
He's being held at the Orange County Jail on $200,000 bail.