Nichols died 3 days after encounter with 5 police officers, who are now charged with murder
The city of Memphis late Friday released video clips from earlier this month, showing a violent struggle between Tyre Nichols and five former Memphis police officers who are now charged with Nichols' murder.
The five—Tadarrius Bean, Demetrius Haley, Desmond Mills Jr., Emmitt Martin III and Justin Smith—were arrested and charged with second-degree murder on Thursday in relation to Nichols' death.
They were also each charged with aggravated assault, aggravated kidnapping resulting in bodily injury, aggravated kidnapping involving possession of a weapon, official misconduct through the unauthorized exercise of power, official misconduct through the failure to act upon a lawful duty, and official oppression.
Nichols, a FedEx worker, died on Jan. 10, three days after the police encounter.
All five police officers, as well as Nichols, are black.
The city of Memphis released four segments of footage obtained from police body-worn cameras and a camera mounted on a utility pole.
Nichols was initially pulled over at a traffic stop for reckless driving.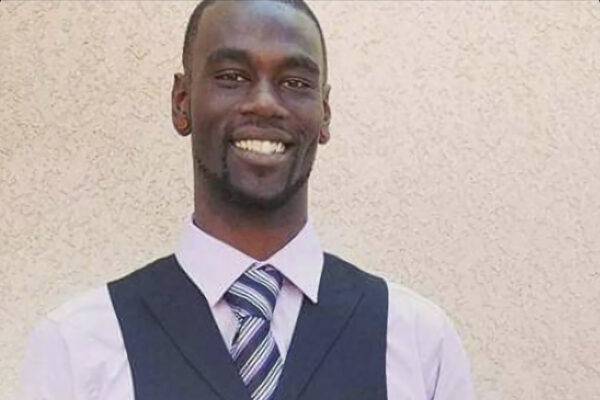 Video Footage
During the stop, as shown in a video clip the city released Friday night, police officer pulled Nichols from the driver's seat of his car, told him to get on the ground, ordered him to lay on his stomach, and then deployed pepper spray as he scrambled to his feet to get away.
During the first arrest attempt, Nichols said: "Damn, I didn't do anything … I am just trying to go home," before he broke free and sprinted away down a road.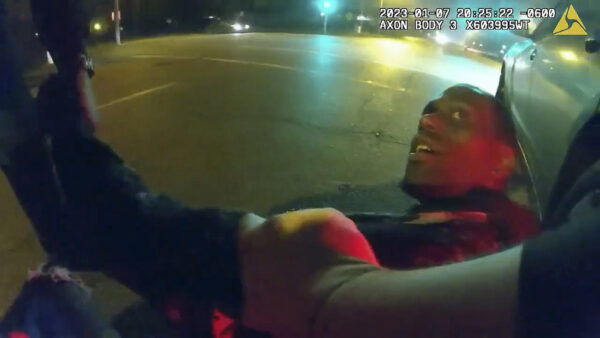 According to video footage, officers pursued him on both car and foot. When the officers caught up with Nichols, they could be heard repeatedly telling Nichols "give me your hands" as they tried to handcuff him, but Nichols appeared to be repeatedly uncooperative and continued to try to stand up or get away.
During this second encounter, officers could be seen trying to restrain Nichols. In the video, two officers are seen holding him down as a third officer kicks him, and a fourth officer delivers blows with what appears to be a rod before another officer punches Nichols.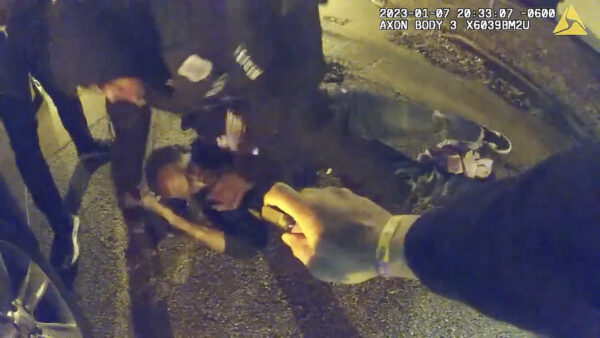 During the struggle, Nichols is heard repeatedly screaming, "Mom! Mom!" but did not appear to remain still or cooperate with police orders.
The struggle lasted around three minutes, after which Nichols was handcuffed and eventually moved to sit against a car.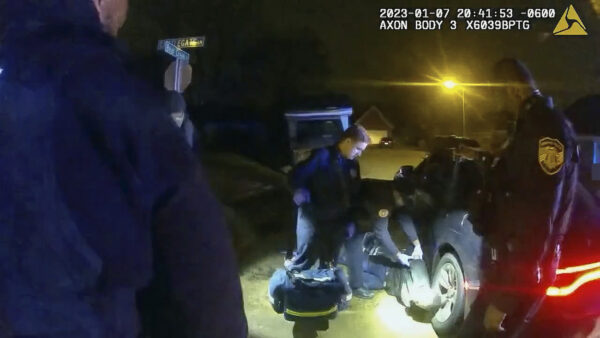 Two fire department officers arrived on the scene with medical equipment within 10 minutes. About 19 minutes after their arrival, a stretcher arrived.
Nichols' mother, RowVaughn Wells, has said her son was only about 80 yards (meters) from home when he was beaten.
"No mother should go through what I am going through right now, no mother, to lose their child to the violent way that I lost my child," Wells said on Friday.
The Memphis Police Department announced on Jan. 20 that it had fired five police officers after determining they "violated multiple department policies, including excessive use of force, duty to intervene, and duty to render aid."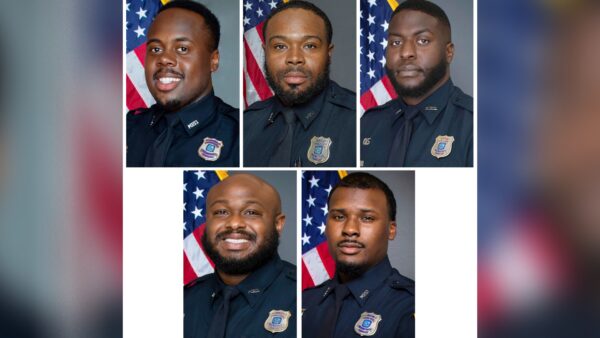 Other officers are under investigation for their part in the arrest, Memphis Police Director Cerelyn Davis has said. Davis described the officers' actions as "heinous, reckless and inhumane," and said that her department has been unable to substantiate the reckless driving allegation that prompted the stop.
Separately, the city of Memphis announced on Jan. 24 that two firefighters who were involved in the incident were relieved of duty, pending an internal investigation.
Nichols died while he was hospitalized, three days after sustaining injuries during the Jan. 7 encounter with police. Tennessee Bureau of Investigation said that Nichols "succumbed to his injuries."
Protests
President Joe Biden said he was "outraged" and "deeply pained" after watching the Memphis video. He and Nichols' family have appealed for protests to stay peaceful in Memphis, a city of 628,000 where nearly 65 percent of residents are black. Schools were scheduled to close early and Saturday morning events were canceled.
"I don't want us burning up our city, tearing up the streets, because that's not what my son stood for," Wells said on Thursday. "If you guys are here for me and Tyre, then you will protest peacefully."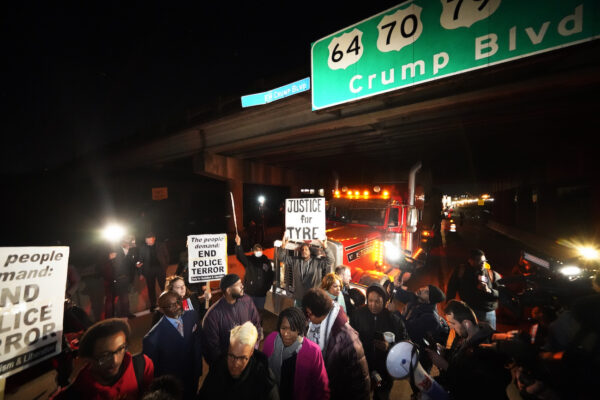 Protesters gathered in Memphis late Friday calling for justice for Nichols. Several dozen protesters blocked a heavily traveled bridge on Interstate 55 that is one of two main spans connecting Arkansas and Tennessee over the Mississippi River. Semi-trucks were backed up for a distance.
Meanwhile, in Washington, dozens of protesters gathered in Lafayette Park, across the street from the White House and near Black Lives Matter Plaza.
Other cities across the country had also braced for large demonstrations, with protests planned for Friday night in Boston, Chicago, Detroit, New York City, and Portland, Oregon.
Civil rights attorney Ben Crump is representing Nichols' family. Crump had on Jan. 16 called for the release of the video footage surrounding the police encounter with Nichols.
Crump and the family were able to view some police video footage on Jan. 23, after which Crump remarked that it reminded him of the video showing the infamous police beating of Rodney King in 1991.
Reuters, The Associated Press, and Ryan Morgan contributed to this report.