Cancel culture thrives in American society because men are too weak to push back against it, stand up for their rights, and defend their families, said Steve Deace, conservative commentator and host of "The Steve Deace Show" on BlazeTV.
Deace said the West was built by strong men who wouldn't put up with nonsense.
"There is something unique in the American DNA," he said. "We know there's an echo of that legacy culturally, that iconoclastic, 'We go our own way and you go your own way, and as long as you don't get in the way—in our way—cool. You get in our way, we will crush you.'"
Deace there is still some of that spirit now, but the light is flickering.
There are a lot of people who watch Fox News all day long but they never attend a single school board meeting while their children are mentally harmed by their school curriculum, Deace said.
He also mentioned watching a video clip where a woman who entered a drug store during the COVID-19 lockdowns was bullied for not wearing a mask by a "creepy guy wearing three masks."
"Where are the other men?" Deace asked rhetorically. "Because in any other era, if you walked up to a woman like that and got that personal with her and accosted her, three men would have dropped you right there in public for daring to violate her space like that."
He also wondered why it wasn't the men who were walking into the drugstore without masks.
Deace said there are a lot of guys who listen to conservative talk shows all day and conclude that they're ready for a new civil war in the United States, but those same men made their children wear masks in the grocery store, he said.
"You ain't anywhere close to fighting a civil war. You're a sheep," he said, criticizing those men. "We've got to get the men back."
Archetypes of Men
The men who are not afraid to speak their minds and act as men used to act—such as Donald Trump, Elon Musk, and Ron DeSantis—all have some different belief systems, Deace said.
Donald Trump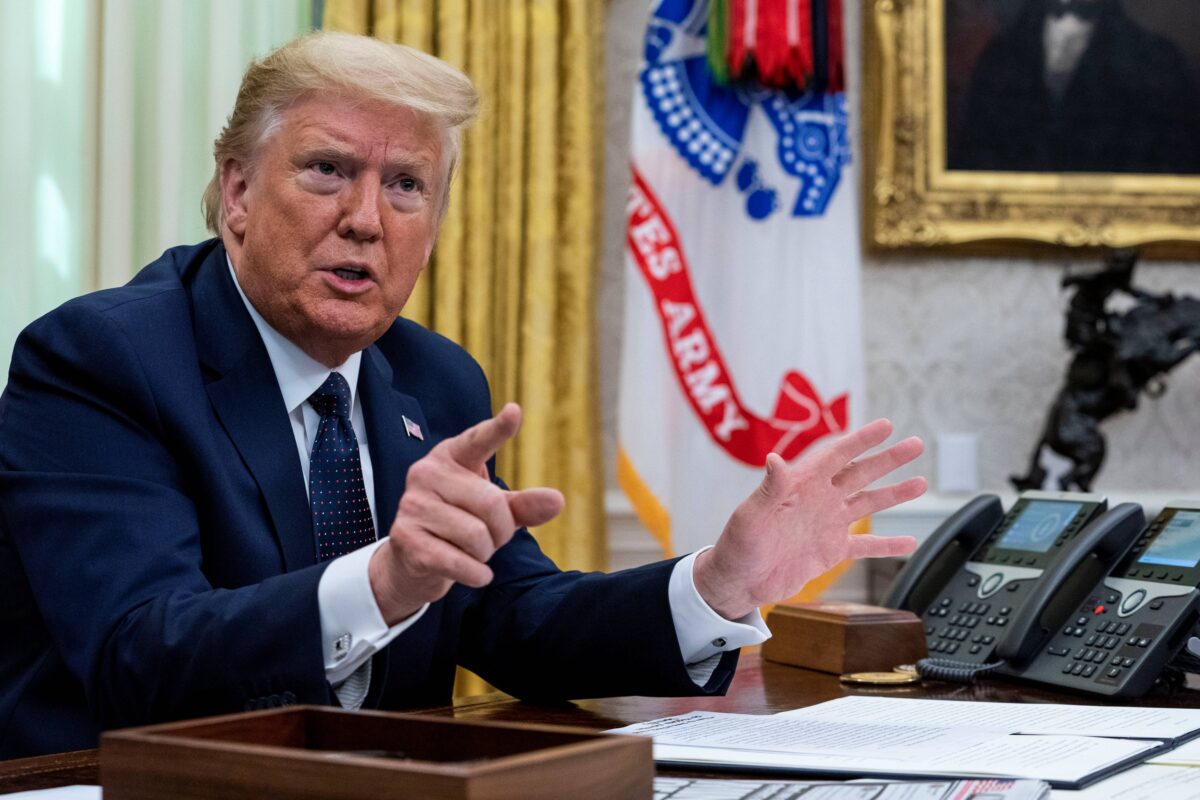 Trump has a kind of Teddy Roosevelt belief system, a generic love of America, Deace said.
"I think he's just a rich guy that was very successful and was watching a lot of what made his success possible, erode," he said.
During his four years as president, Trump pursued policies that boosted the American economy through creating job opportunities for people of all backgrounds, tax cuts for the middle class, deregulation, and trade policies and deals.
Under his administration, America achieved energy independence and became a net energy exporter for the first time in nearly 70 years.
As president, Trump took action to promote religious freedom, restore respect for America's founding principles, and defend the right to life for unborn children. He stood up to decades of communist infiltration of the United States and confronted the global spread of communism.
Elon Musk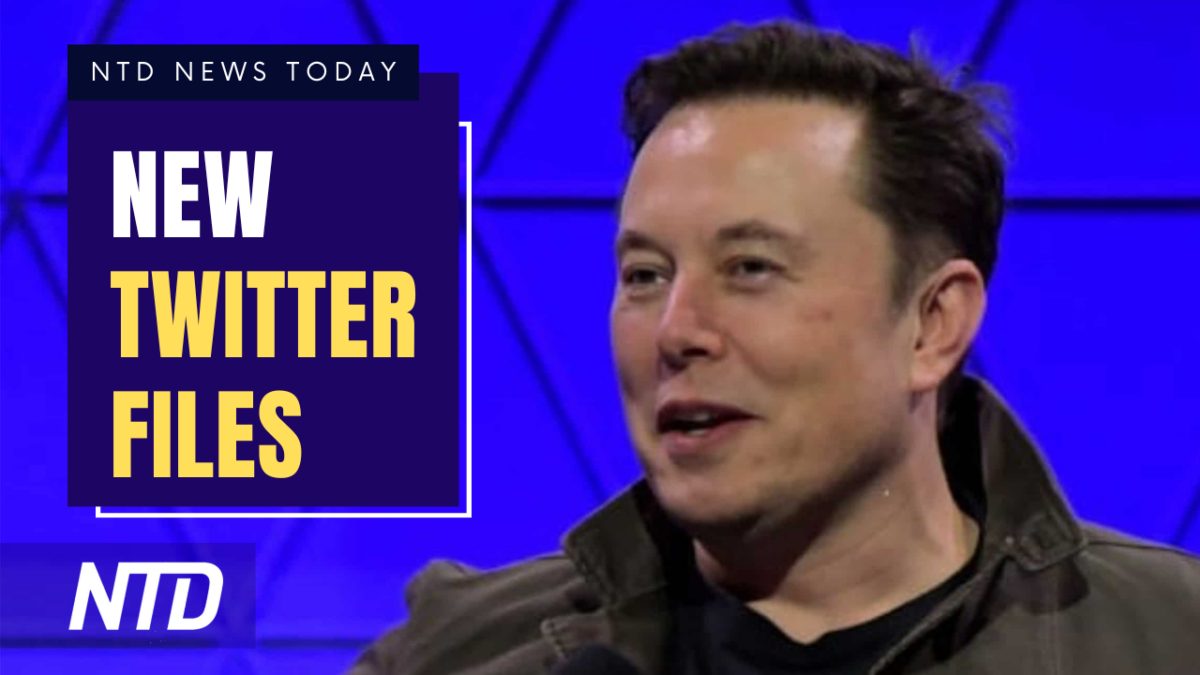 Musk is an alpha male who hates being lied to, Deace said, adding that Twitter's ban of The Babylon Bee—a conservative satirical news site—contributed to Musk's decision to buy Twitter and expose its censorship.
"We need more of that kind of a spirit in America again," Deace said.
Musk, CEO of Tesla and SpaceX, has repeatedly criticized Twitter for restricting free speech. According to Musk, free speech is "the bedrock of a functioning democracy," and Twitter serves as "the digital town square" where important issues are discussed.
In April 2022, Seth Dillon, CEO of The Babylon Bee, told The Washington Times that the suspension of the site by Twitter was not "the sole reason" for Musk to buy the social media platform, but that it could be factored into his decision. "Perhaps it was the last straw."
The Babylon Bee's account had been locked from Twitter after posting a satirical article naming a transgender Biden administration health official "Man of the Year."
Ron DeSantis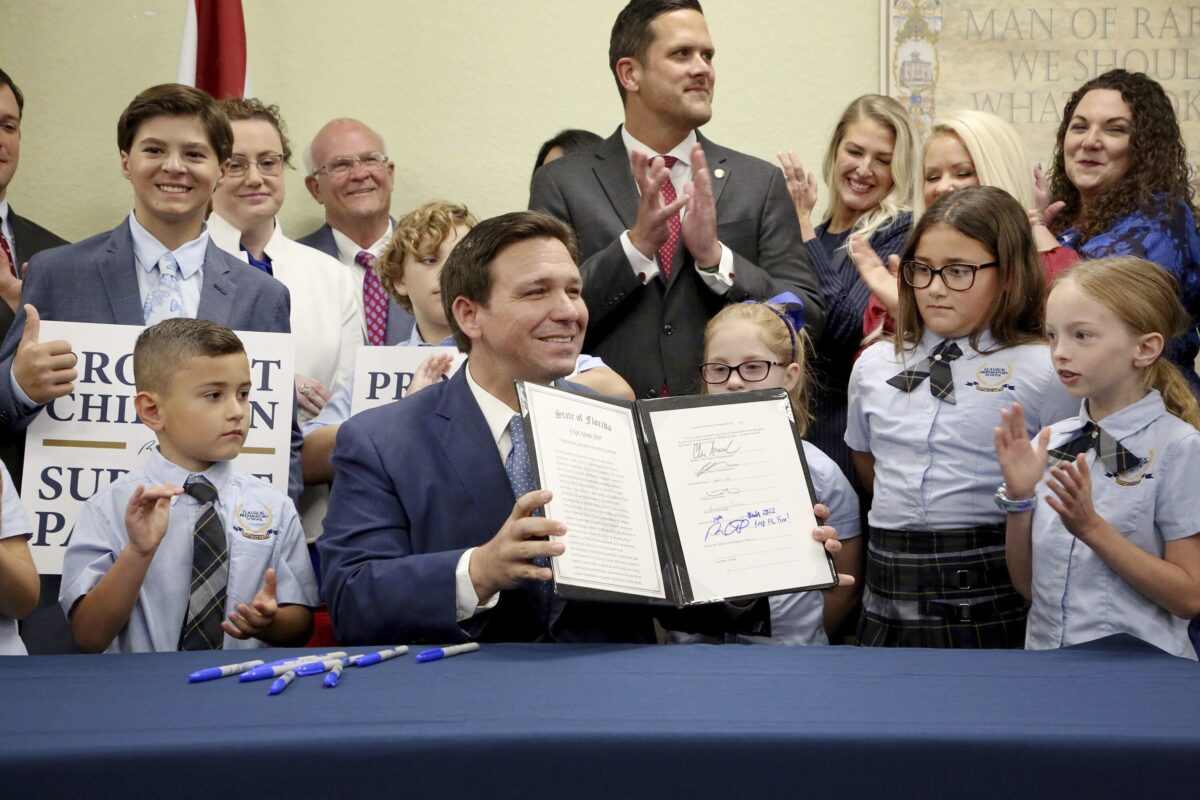 DeSantis, the governor of Florida, is a kind of Reagan-era true believer in the people's cause, Deace said.
In 2022, DeSantis signed into law the Parental Rights in Education bill that prohibits the teaching or discussion of sexual orientation and gender identity to children in kindergarten through third grade, as well as instruction that isn't age-appropriate.
When the legislation met with strong and widespread criticism from the mainstream media and active opposition from The Walt Disney Co., DeSantis withstood the pressure.
Weeks after Disney's CEO criticized the legislation, DeSantis signed a measure to dissolve the special tax status of Disney's self-governing district located in Florida that allowed Disney to control the land currently occupied by its massive theme park.
DeSantis lifted COVID-19 restrictions in September 2020, and he vowed to keep Florida's businesses, beaches, houses of worship, and schools fully open when President Joe Biden was pushing for a return to lockdowns. The governor insisted that lockdowns had not worked before and were a mistake that hurt people financially, mentally, and emotionally.
Deace said many people today are amazed at DeSantis' "incredible courage," but he added that DeSantis' leadership would have been the norm among men in past eras.
"This is what almost every man would have done with that kind of power in any generation, up until this one," he said.
Call to Action
"They all have something in common," Deace said of Trump, Musk, and DeSantis. "They are dudes. We need the dudes."
He called on men to defend their kids, protect their families, and hold people accountable.
There's more to being a "dude" than just marking time at a job and being led around by women, Deace said.
"There's a higher purpose and mission calling there," he said. "I think that we're losing our civilization and our way of life on nothing more than simply just that."
While encouraging men to push back on cancel culture, Deace asserted that the people who are behind cancel culture campaigns are not the most capable. He said people who have been canceled or who are opposed to cancel culture should not be afraid to challenge it.
Those behind cancel culture seem to be unbeatable because they have no opponents and "no one's trying to defeat them," Deace explained. Cancel culture is "a house of cards," and it's an illusion "that no one can do anything about this," he said.
"I just think that a lot of this is that the men have bought into an illusion that what we're up against cannot be defeated, when really, it's just unopposed."
Part of the issue is that the family has broken down and a lot of traditions passed from generation to generation have been lost, such as waiting until marriage to have kids, said Deace.
There are a lot of men who do not know and have not been taught that their job is to defend their daughters from anyone who dares to harm them intellectually, spiritually, and physically, Deace continued.
He said there were probably a lot of men who would listen to his interview and feel a calling to do something to change this trajectory, but that many of them have never been in a fight—proverbially or literally—and they don't know how to go about it.
"We're living right now through an era of men … who have not been truly mentored into their masculine purpose and mission, and they lack the confidence that goes with that."
Emel Akan, Allen Zhong, Ivan Pentchoukov, Jack Phillips, and Nanette Holt contributed to this report.