The United States military is facing recruitment shortfalls with only the Marine Corps and the newly created Space Force meeting 2022 enlistment quotas, an issue that could undermine the Pentagon's readiness to address the "pacing challenges" posed by the People's Republic of China and Russia.
The U.S. Army in 2022 missed its recruiting goal by 15,000 active-duty soldiers, or 25 percent of its target, leaving the nation's largest military force 7 percent smaller than it was two years ago.
The U.S. Navy came within several dozen of its 2022 enlistment goal but only after lowering its recruiting quota, increasing its oldest enlistment age from 39 to 41, and lowering other standards.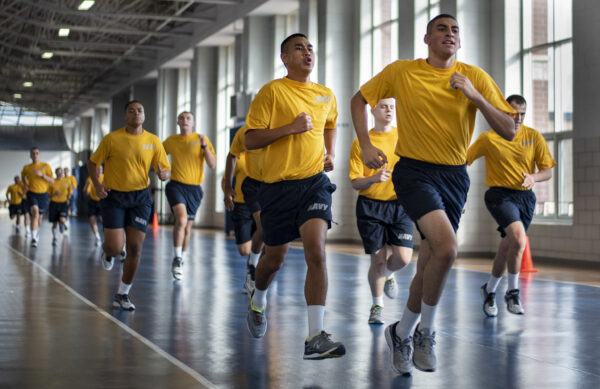 The U.S. Air Force met its 2022 recruiting goal but, according to Alex Wagner, assistant secretary of the Air Force for Manpower and Reserve Affairs, in 2023 it anticipates it "will miss its recruiting goal for the first since 1999."
Wagner was among the eight officials representing the individual military branches and the Department of Defense (DOD) to testify on March 15 before the U.S. Senate Armed Services Committee's Personnel Subcommittee about issues confronting the military's 2.1 million active-duty members, the DOD's 700,000 civilian employees, and their families.
"Today the military faces a recruiting crisis," Sen. Rick Scott (R-Fla.) said, noting in 2023 it is expected that "the Army and Navy will miss the mark by 10,000 each," fostering an "unprecedented" challenge that will be the nine-member sub-panels "top priority to fix" in the coming two years.
Shrinking Recruit Pool
DOD and service branch officials said the shortfalls are partly attributable to endemic obesity, educational deficiencies, mental health problems, and criminal backgrounds that disqualify more than three-quarters of the nation's service-eligible population from serving in the military.
Officials also cited a "historically strong" job market, salaries, housing, access to health care, and the demands of active duty service among factors contributing to the recruitment shortfalls.
Taking care of military families and individual service members' needs is "just as much a readiness issue" as having the weapons and equipment to fight, Chair Sen. Elizabeth Warren (D-Mass.) said.
Warren cited plans with the Biden administration's $886.3 billion Fiscal Year 2024 (FY24) budget request to enhance access to health care, child care, and upgrade military family housing all part of a campaign to boost recruitment.
Among DOD initiatives to improve recruiting is a proposed $40 million marketing campaign that will complement and amplify each of the service branch's recruitment programs.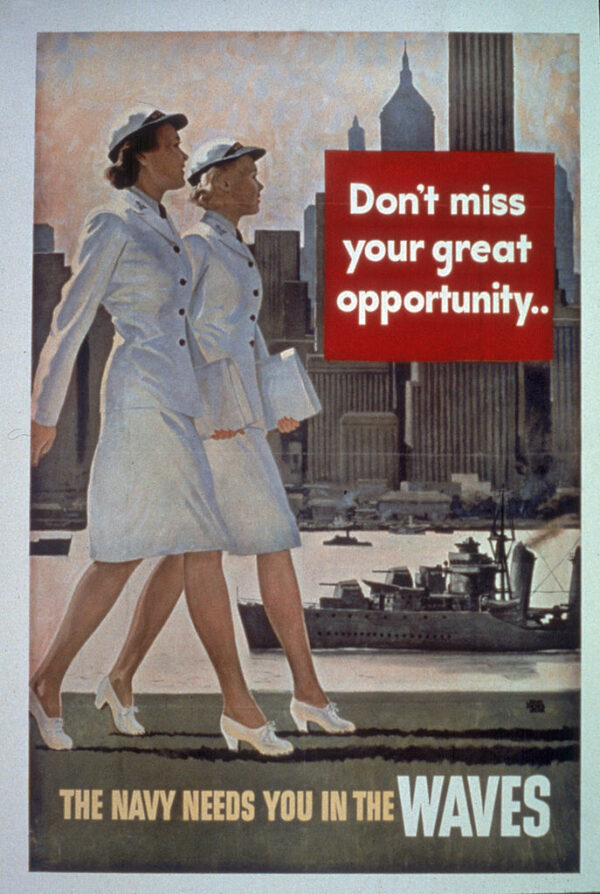 "We need to do a better job of telling our story and marketing ourselves," Undersecretary of Defense for Personnel and Readiness Henry Cisneros told the panel, noting it was the largest marketing request of this type ever made by the Pentagon separately from the individual service branches.
Sen. Tammy Duckworth (D-Ill.) said her proposed "Enlist Act" would expand recruiting to include childhood arrivals "and other longtime residents who can pass background checks and meet standards" as one way to boost enlistments.
Sen. Ted Budd (R-N.C.) asked why the Pentagon does not allow service members to work with organizations such as Our Community Salutes.
Budd also asked Cisneros if the defense department is reaching out to those booted from the military for not complying with the Pentagon's COVID vaccine mandate.
"That would be a question that would be better answered by the services," he said, although the Pentagon has made it clear that service members can "apply for an accommodation" and that the services have told members there is a process they can apply to be exempted.
The 'Military-Civilian' Divide
Sen. Dan Sullivan (R-Alaska) said mental health guidelines that prohibit enlistment for those who've seen psychiatrists or have been on specific mental health medications for six months or more should be reviewed.
"That's just the wrong message," he said, adding prospective recruits "are either going to lie or not seek help."
Such a revision could be a piece of the puzzle, said Acting Assistant Secretary of Defense for Manpower and Reserve Affairs Thomas Constable said, noting the DOD revised its asthma prohibitions with a change "that allowed thousands in."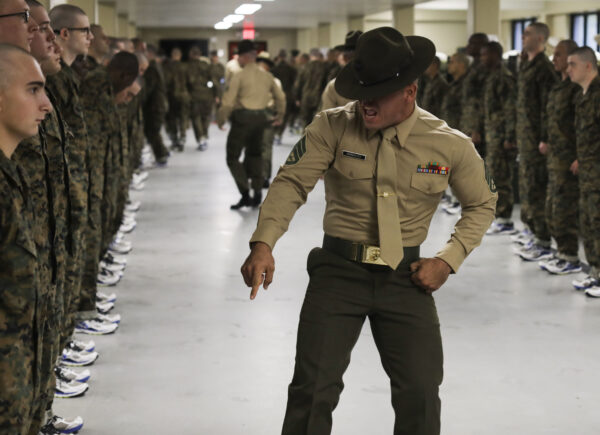 The real issue, however, is a "military-civilian divide" and a fading "propensity to serve" among contemporary Americans, Cisneros said.
He said in 1995, 65 percent of Americans knew someone serving, or who had served, in the military. Now, only 15 percent do. In 1995, 40 percent of Americans had a parent who had served in the military. Now, less than 13 percent do, he said.
Americans' "propensity to serve is the lowest we have seen in decades," Wagner said. "We're now 50 years into an all-volunteer force and [marketing, recruiting] has not been able to reach all communities."
The military's best recruiting tool is "a uniformed member telling his story and talking about his experiences," he said, but with so few Americans exposed to active duty military, "You can't be it if you can't see it."
'Cultural Things' Also Afoot
The nine-member panel's four Republicans all agreed that quality-of-life programs for military and defense families must be addressed as part of a comprehensively retooled recruitment effort. But several suggested other factors were at play.
"I think there are cultural things going on," Sullivan said, referring to the Biden administration's demand that the Pentagon impose its Diversity, Equity, and Inclusion (DEI) standards on the armed forces.
Scott said the DEI emphasis inserts "culture war issues" into its recruiting policies which don't make sense, noting those on active duty don't need to have time wasted in "pronoun training" classes.
"When it comes to the armed forces, the question should solely focus on the mission of intimidating the hell out of our enemies and defeating them if necessary" rather than meeting racial and gender quotas, he said.
"This administration is forcing a diversity metric" into recruiting that has created "nice talking points" but is hurting national defense.
Sen. Roger Wicker (R-Miss.) said the U.S. Army—which is dealing with the most acute recruiting shortage—barely addresses what it will do. He said one 26-page report barely mentions recruiting.
Deterred by 'Wokeness'
"I do hope this statement is not a reflection of the department priorities," he said. "We have a recruiting problem … and yet this statement, some 26 pages, does not say anything about recruiting until page 20. Much of the statement is related to abortion, diversity, inclusion, equity."
Why Democrats are constantly trying to revise DOD and military personnel policies with "misplaced priorities" is odd, Wick said, because the military has largely served as a model for how minorities can thrive and advance.
"The United States military has been decades ahead of the rest of our society in inclusion," he said, calling it "the greatest civil rights organization in the history of the world."
The GOP senators said because of DEI and other "woke" policies being imposed by the Biden administration on the Pentagon, some young conservative patriotic Americans do not want to join the military.
But according to an Associated Press survey, "Army leaders said very few [active duty military] say they are deterred from enlisting due to 'wokeness,'" with only 5 percent listing it as a reason to not enlist.
Sullivan said recruiting needs to be simplified and revised to get back to what is really needed: Americans who demonstrate "they want to deploy, they want to defend the country, they want to fight.
"We cannot lose that aspect to recruit the men and women who want to do it."