Millions of COVID-19 Tests Granted Extended Shelf-life, DeSantis Says
Governor Ron DeSantis said one million COVID-19 tests were given an extension by the Food and Drug Administration and will be "sourced out" to health departments and other larger testing sites.
The governor said in a press conference Jan. 12 that much of the information about the one million COVID tests has been reported "inaccurately."
DeSantis noted that the tests in question are not "at home" tests, but tests that come 40 to a box and are to be administered by a professional at a test site.
"You just can't send those into someone's home."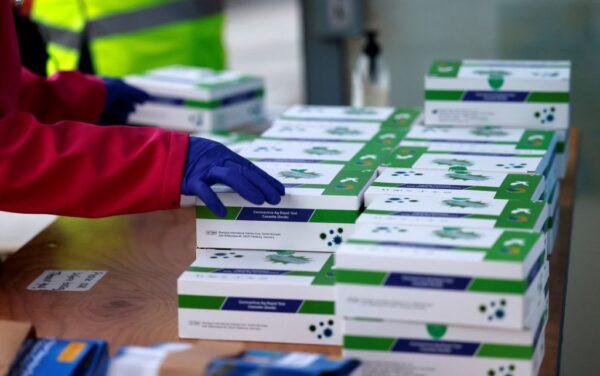 On Dec. 30 Democratic gubernatorial candidate Nikki Fried called a news conference and accused the governor of hoarding test kits to the point of expiration.
"It's come to my attention that Governor DeSantis' Department of Health has a significant number of COVID-19 tests stockpiled that are set to expire imminently.
"Given the governor's lack of transparency throughout this pandemic, there's no known public information about these tests or how soon they expire," she stated.
DeSantis said the tests Fried was referring to were part of a shipment they received in the summer when Florida saw dramatic decrease in COVID-19 case numbers for three months.
When Omicron arrived on the scene testing rose as politicians chose to "whip people up in a frenzy," the governor said.
"The Abbott tests were tests from a while ago and had expired at the end of summer," he told reporters. "Then the FDA agreed to extend those test for three months, but in those three months there was almost zero demand in Florida for testing because we had such low COVID prevalence."
DeSantis went on to say that the extension was for the end of December when cases were "ramping up."
The Florida Department of Health has received a letter giving the tests another extension that will expire in March 2022.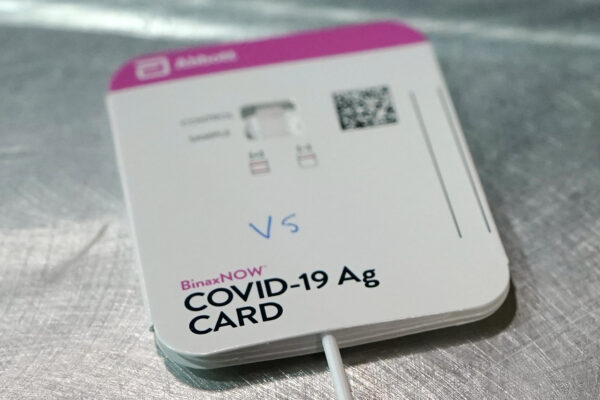 "We're glad the FDA granted an extension for shelf-life for the BinaxNOW COVID-19 Ag Card tests," Jeremy Redfern, press secretary for the health department, said in an emailed statement.  "COVID cases were so low in Florida that there wasn't enough demand to use the tests before they expired on Jan. 10, 2022."
The governor said with the shelf-life extension granted, the health department is continuing to distribute test kits to county emergency management offices, county health departments, public safety agencies, hospitals and long-term care facilities.
Kevin Guthrie, director of the Florida Division of Emergency Management, said the state had secured nearly one million at-home tests and began sending out the first supplies on Jan. 6 to nursing homes and senior care facilities.
The number of tests shipped out will be dependent upon how many beds the facility has.  Those sites can then ask for more kits if they are needed, he said.