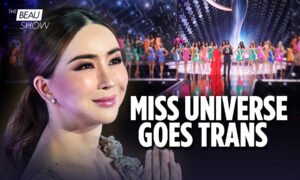 Miss Universe crowned its next titleholder, but it was entirely overshadowed by its new owner, Anne Jakkaphong Jakrajutatip, who is transgender.
It may give an edge to future trans contestants, merely for the virtue of having a trans titleholder. It is clear that the new owner is a champion of transgender people, so it would stand to reason that in this new era, crowning a trans Miss Universe would break that ceiling, and we would never know if it was rigged or not.
As the definition of "woman" and "female" have evolved, what does this say about a pageant that is supposed to empower women, if women are no longer women?